There are certain tools, that once you learn them, you wonder how you ever lived without them. For me, the Gradient Mask in Capture One Pro is a perfect example.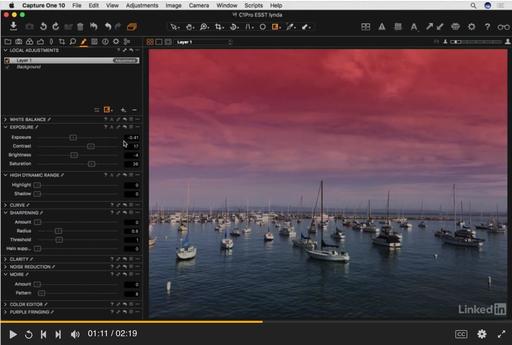 I particularly like the gradient mask for adjusting the sky in landscape shots. Not only does it make it easy to tweak color, saturation, and tone, I can go back with the brush tool and tailor the mask exactly as I wish. Keep in mind this is my everyday photo management software that can handle this. (Sweet!) Here's a short video that shows how it works.
Open one of your favorite landscapes in Capture One, then follow along with the video. After just a few minutes, you too will be smitten with the Gradient Mask tool.
Master Capture One Pro
Start with Capture One Pro 10 Essential Training that will quickly get you up to speed with this pro level imaging application.
Then drill down into mastering the editing tools with Capture One Pro 10: Retouching and get supremely organized with Advanced Capture One Pro: Catalog Management.
Personalized Instruction Too!
If you want to have your questions incorporated into the curriculum, plus have live Q&A interactions, then take a look at my Nimble Classroom Series. I have personalized online sessions scheduled for Capture One Pro, Photos for macOS, and Luminar. Sign up today!
You can share your thoughts at the TDS Facebook page, where I'll post this story for discussion.