There are many reasons why I carry the DxO ONE camera. It's super compact, works with my iPhone and Apple Watch, has an amazing editing extension for Photos for macOS, and provides tons of control and flexibility.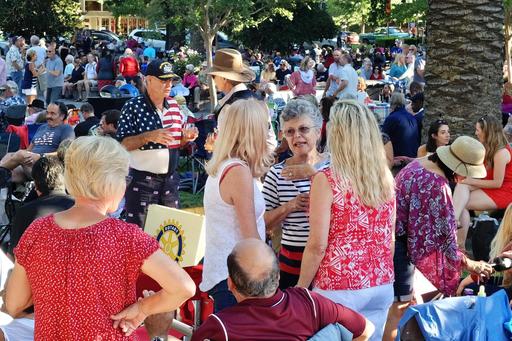 "4th of July Concert in the Square, Healdsburg, CA" - Captured with the DxO ONE by Derrick Story.
But at the end of the day, what really keeps me reaching for the camera is its outstanding image quality. It does capture in RAW, but most of the shots that I publish with it are Jpegs that have automatically been added to my Photos for macOS library, then fine tuned with the DxO Optics Pro for the DxO ONE editing extension.
For this outing on the 4th of July, I didn't want to carry a camera bag, but I wanted a bit more visual horsepower than just the iPhone. This is when the DxO ONE really shines. It fits in my pocket allowing me to travel light, but it provides amazing image capability when I want it.
I know that compact camera popularity has declined during the rise of smartphones. But the DxO ONE is different. It works with the iPhone and gives you the pixel grabbing power of a 1" sensor, but without the bulk. It's a beautiful combination.
If you want more than your iPhone, but don't want to carry a dedicated camera, reach for the DxO ONE. After all this time, it continues to amaze me.
Photos for macOS as Your Digital Darkroom
You can learn more about using DxO Optics Pro as an editing extension in my lynda.com training, Photos for macOS: Advanced Editing Extensions.
And if you'd prefer to cozy up with a book, check out The Apple Photos Book for Photographers that features chapters on basic editing, advanced post processing, and editing extensions.
You can share your thoughts at the TDS Facebook page, where I'll post this story for discussion.