I've used the Elgato Cam Link for my last two Nimble Classroom events, and it has performed like a champ. In fact, after the last class, one participant even commented on how good the live action video looked.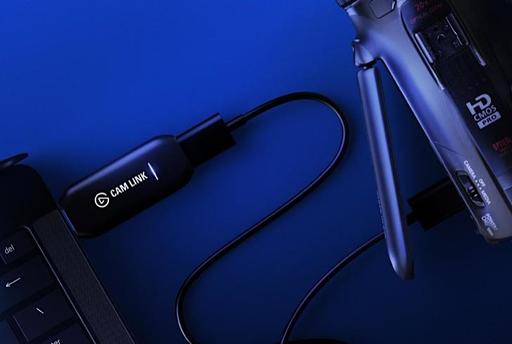 What is it? It's a $129 interface about the size of a thumb drive that converts HDMI output from your camera to USB for your computer. In my case, I'm using an Olympus OM-D E-M5 Mark II, which has an HDMI port (the mini size), then connecting the camera to my MacBook Pro via an HDMI cable and Cam Link.
I chose the E-M5 Mark II because is has terrific video controls and clean HDMI output. In other words, it will send just the feed without menu icons and other distractions. Plus, it doesn't automatically shut down after just a few minutes like some cameras do.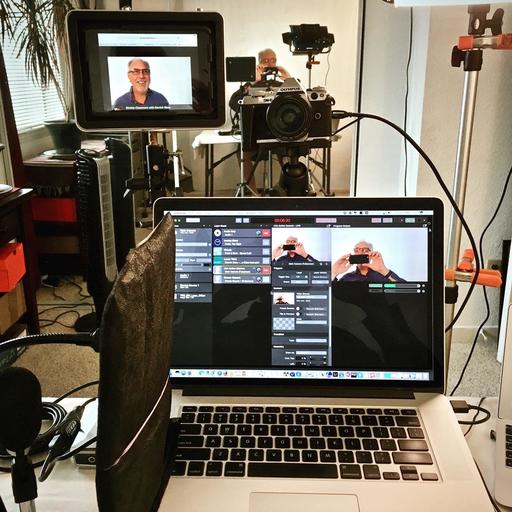 I'm using mimoLive by Boinx Software to produce my live classroom. It allows me to seamlessly switch among live action cameras, audio sources, and screen capture. Plus it can record to disc at the same time it's streaming live to my audience. And Cam Link works perfectly with it.
The main gotcha with Cam Link is to pay close attention to the hardware requirements for your computer. It requires a 4-core Intel processor and USB 3. Compare the specs of your potential computer to the minimum system requirements published by Elgato. Other than that, all you have to do is get the correct cable, then start streaming.
Elgato Cam Link was the missing link for my live action classroom. For a $129, I consider it a terrific value.
You can share your thoughts at the TDS Facebook page, where I'll post this story for discussion.