Among the many embers that iPhone X has stirred, the demise of the camera industry is among them. "DSLRs and mirrorless devices are on their way out," many claim.
Yes, there is a changing of the guard, but not the annihilation of a culture. And the folks migrating to smartphones over other cameras were never really the intended audience for interchangeable lens devices.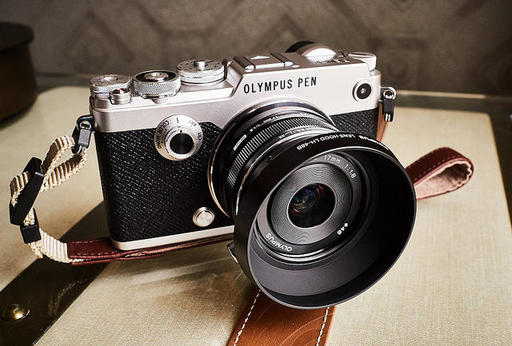 The Olympus PEN-F is an example of the types of cameras that manufacturers need to develop to continue to delight true photography enthusiasts. Photo by Derrick Story.
Before the Kodak Brownie, photography was for hearty souls who had the patience for the process and the creativity to create a vision. As the tools became easier to use, more people embraced them. To some degree, you can equate the iPhone as the modern Brownie.
People want pictures to document their lives. Smartphones are the perfect devices to do so. Plus, they have many creative features that make it fun to capture history. I love shooting with my smartphone. And I have an iPhone X on order.
But that doesn't mean that I'm giving up my other cameras as a result. I'm not carrying around a toolbox with only a screwdriver in it.
True photographers will always be true photographers. They will embrace a variety of tools and techniques to further their craft. These will be the remaining customers for the modern camera industry.
Canon, Nikon, Sony, Olympus, Fujifilm, Panasonic, Pentax, and others will have to adjust to their shrinking market. They will no longer be able to pad the bottom line with cheap digital capture devices for the masses. Those days are gone.
But photography enthusiasts are still here. And they want to be catered to. So the companies that can take care of the folks like me, will still be here a decade from now. And the tools they create for us will be just as amazing as the iPhone X, only for a different audience.
You can share your thoughts at the TDS Facebook page, where I'll post this story for discussion.