Live View on an iPhone is fun, but the Long Exposure mode that you can tap afterward is even better.
To create dreamy water effects, just make sure that Live Photo is on with your iPhone. Hold the camera very steady during exposure, and keep your position for a few seconds afterward. This ensures that the stationary objects in the composition will be sharp.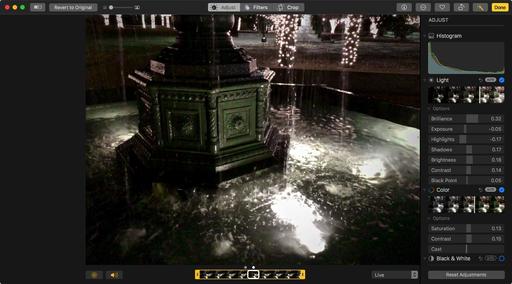 Choose your "view" of Live View in Photos for macOS. Image by Derrick Story.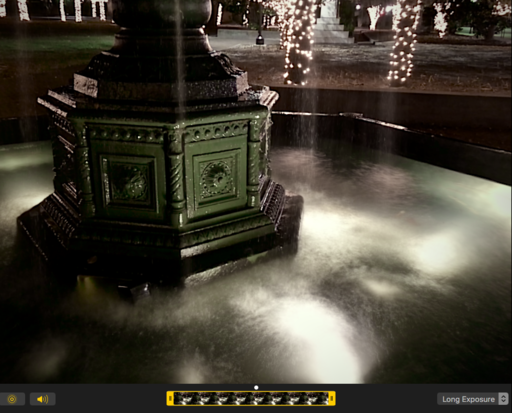 Water is far more interesting after Long Exposure is applied.
Then, open the image in Photos for macOS High Sierra. Go to Edit mode (press the Return key to do so), and edit the image as your normally would. Adjust color, contrast, etc. Once you're finished, click on the Live popup menu in the lower right corner and choose Long Exposure. Then just sit back and admire.
The combination of Live Photo and Long Exposure enables you to capture flowing water shots without a tripod. It's really something.
New Photos for macOS High Sierra Training!
Is it time for you to learn the ins and outs of the latest version of Photos? Take a look at Photos for macOS High Sierra Essential Training on LinkedIn Learning, or on lynda.com. Maximize your iPhone photography and complement the work you do with your mirrorless cameras as well. You'll love your cameras even more...
You can share your thoughts at the TDS Facebook page, where I'll post this story for discussion.