One of the joys of mirrorless photography is the camera's ability to accept a variety of classic SLR optics. In my case, when I want to scratch a creative itch, I like to mount one of my Pentax K or Zeiss Contax lenses on to my Olympus PEN-F (not to mention the occasional film camera itself).
Some photographers don't realize that there are a wide variety of adapters ranging from budget priced to top shelf, and that it's very easy to find exactly the right one for you. Here's how to do it.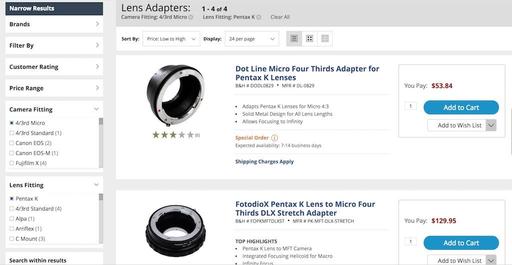 Start by visiting this B&H Adapter page. At first you'll see numerous options for practically every camera and lens. But you can narrow the results quickly.
Go to the left column and scroll through the options under Camera Fitting. In my case, I go to "4/3rd Micro." Check the box next to the camera type you want to adapt to. Then go to Lens Fitting. I selected "Pentax K" because that is the optical mount that I want to adapt to my Olympus mirrorless camera. Now scan the results in the browser window, and select the best option for you.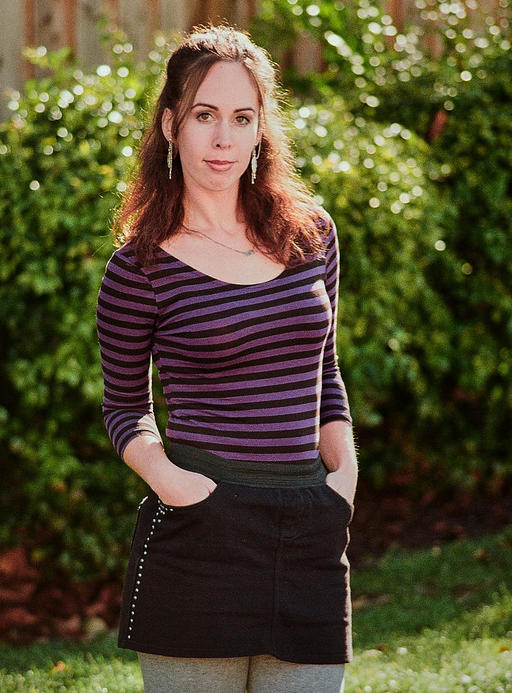 Pentax-M 135mm f/3.5 portrait lens.
You probably already have a few favorite SLR lenses collecting dust in the closet. Prime optics are my favorite for adapting. In my own collection, I often choose a Pentax K 50mm f/1.4, Zeiss Contax 85mm f/2.8, or Pentax K 135mm f/3.5 (compact with built-in lens hood... sweet!) because I like to use these for portrait work. They meld their unique analog character to the preciseness of digital capture.
Also, there are many great vintage optics available on the market for affordable prices. Take a look at cool used lens page as an example.
Generally speaking, working with adapted lenses means shooting wide open and manually focusing. But now we're also seeing adapters that bring more functionality to SLR optics (but at a price of course). It all depends on what you're after.
Personally, I enjoy the process of controlling the focus and letting the lens apply its magic at maximum aperture. I find it creatively energizing. I hope you explore this world as well. It's a beautiful place!
You can share your thoughts at the TDS Facebook page, where I'll post this story for discussion.