I had a special treat this morning for my predawn walk - an eclipse shining over Santa Rosa. I had my Olympus PEN-F with the wonderful Olympus 45mm f/1.2 PRO lens that enabled me to capture a number of images handheld, wide open.
"Moonset Over Santa Rosa" - Photo by Derrick Story
The exposure was 1/15th at f/1.2 with an ISO of 1600. In my rush to capture this moonscape, I had my file format set to Jpeg instead of RAW, something that I did not realize until I uploaded the files to the computer.
"Hey, where are the RAWs? Oh Snap!"
Fortunately, the Jpegs are pretty good on the PEN-F. And my manual exposure setting was accurate. So no real harm done. Just goes to show that photography at 6am does have its challenges.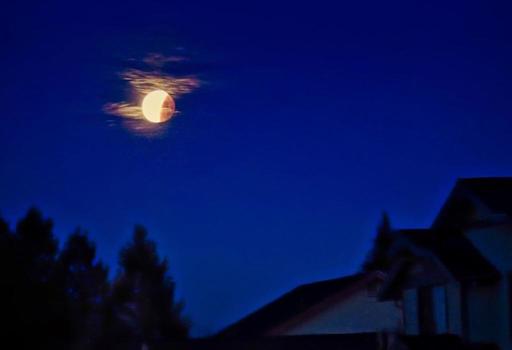 You can share your thoughts at the TDS Facebook page, where I'll post this story for discussion.