I read the announcement about Camera Plus 2 on DP Review and decided to give it a spin. I had been a big fan of the original, and thought the new version might be good for RAW capture with my iPhone.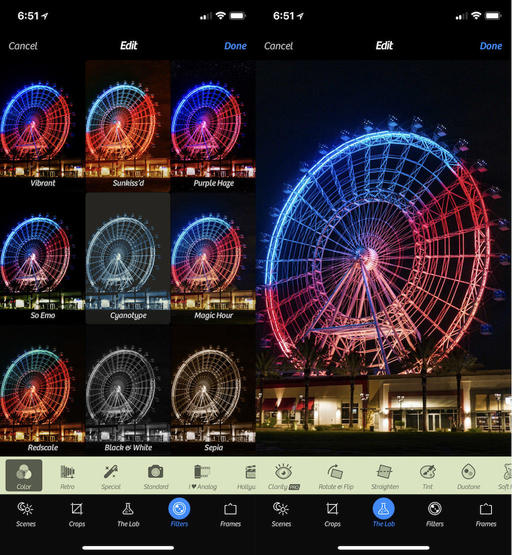 After an evening of testing, I do like the updated interface. I had no problem controlling my captures and getting the results that I wanted. As for RAW photography, as long as I shot RAW+Jpeg, the images showed up perfectly in Photos on my Mac. They appeared as RAW+Jpeg pairs with the Jpegs on top - the same way images come in from my Olympus and other interchangeable lens cameras.
If I shot the RAWs and Jpegs as separate files, however, there appears to be a bug where the RAW comes in as a thumbnail only. My guess is that this will be fixed soon. But in the meantime, I would stick with RAW+Jpeg as a combined file for Mac photographers.
All the other features worked great (including the wonderful editing interface). And for a one-time fee of $2.99, this app is a gem. I'm going to continue to test it during my assignment in Orlando. If I discover anything new, I will update here and on social.
New Photos for macOS High Sierra Training!
Is it time for you to learn the ins and outs of the latest version of Photos? Take a look at Photos for macOS High Sierra Essential Training on LinkedIn Learning, or on lynda.com. Maximize your iPhone photography and complement the work you do with your mirrorless cameras as well. You'll love your cameras even more...
Also be sure to check out my new book, The Apple Photos Book for Photographers, 2nd Edition. It's completely up to date!
You can share your thoughts at the TDS Facebook page, where I'll post this story for discussion.