One thing I know: if I'm in a situation where I need reliable power under just about any condition, I'm reaching for the Iforway PowerElf. It is the ultimate portable power station.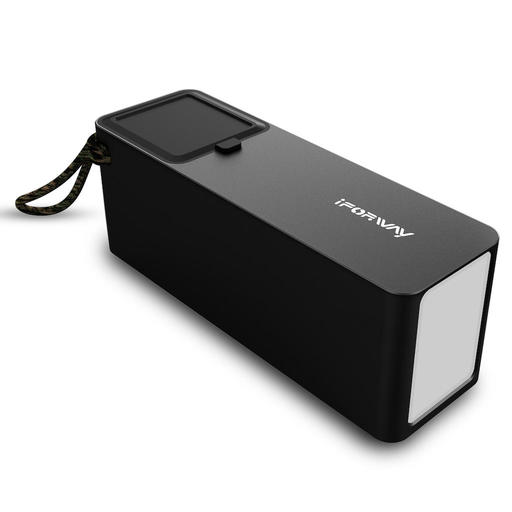 I'll provide a quick overview of the device first, then I'll share what's really impressed me after testing it.
With a mega-capacity of 46,800 mAh battery, IP64 waterproof shell, compact design (2.65lbs) and 10 layers of power protection, Iforway PowerElf is a robust, reliable outdoor power station. It has a 45W type-c port (for laptops!), 2 USB ports, 1 DC output port, and a cigarette lighter socket. PowerElf can be charged 3 ways - wall outlet, solar panels, and car cigar lighter. And, if all of that wasn't interesting enough, the power station also includes a bright LED light panel that can illuminate your work area.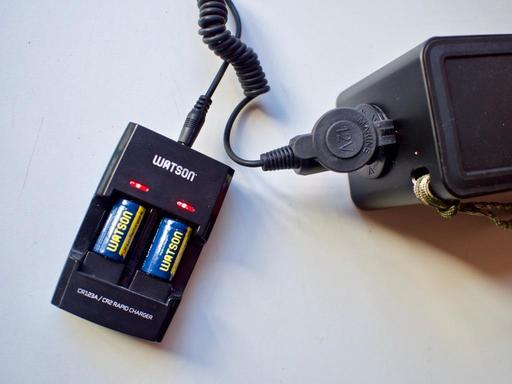 Using the 12 volt socket to recharge camera batteries on the go. I used this function a lot!
I used the PowerElf to recharge batteries, iPhones, iPads, drone batteries, and even my bluetooth speaker. In informal testing, the charge time felt about the same as when I used a wall socket. So I had both portability and speed.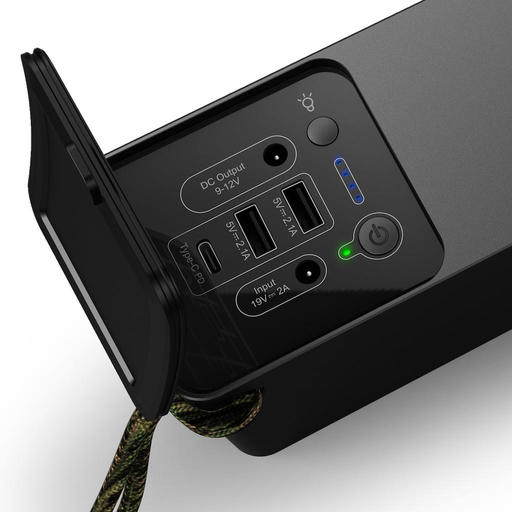 Here's mission control: input and output sockets, power on, and the light control.
I wanted to cover the LED lighting panel in detail for a moment because it's one of my favorite features. It's a nice big light source that can illuminate an entire table (or room). But it also has multiple modes: steady white source, blinking white source, steady red source, and blinking red source. The red helps you maintain your night vision while still having the ability to see your surroundings. You can use the light and recharge items at the same time - a very valuable feature.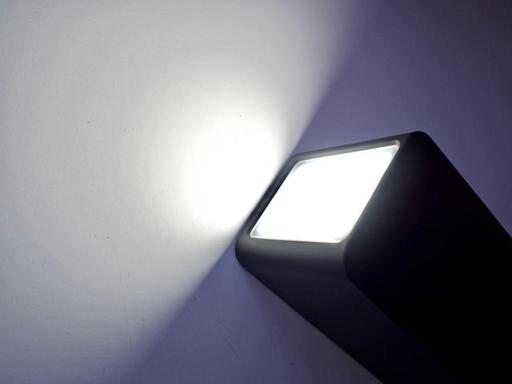 I also like the weather resistant aspect of this device. If I'm using the PowerElf in the field, or depending on it during an emergency, I don't want to worry about its performance if the weather turns bad. The entire unit is waterproof (rated IP64) so I can focus on the situation and not my power source.
There are nice touches as well, such as rubber strips on the bottom to prevent sliding on smooth surfaces, a wrist rope, LED power indicators, and automatic power off. They've included overcharging, overflow, and short-circuit protections.
You can learn more about the Iforway PowerElf by visiting their website. They've also just launched an Indiegogo campaign, where you can get the best deal possible. Estimated retail price will be around $150.
At first I was considering the PowerElf for field work. But after testing it, I also want it for emergencies. Knowing that I can fully charge my iPhone 16 times and have a bright light source is very comforting. Hopefully, I'll never need it in that capacity. But if I do, I know I'll be able to depend on it.
You can share your thoughts at the TDS Facebook page, where I'll post this story for discussion.