Organized storage space is something that practically every photographer needs. And the Ruggard Electronic Dry Cabinet combines handsome looks with practical humidity control for your gear.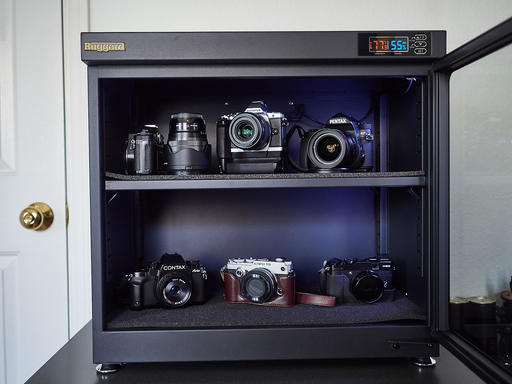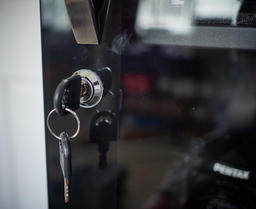 I set up the 80 liter model in my studio for gear that I use regularly, but that I don't keep in a bag. One of things that I like about the Ruggard Cabinet is that it provides quick access. I keep it unlocked during the day so I can simply grab what I need. When I'm not around, I use the keyed lock for an additional layer of security.
I can store quite a bit of equipment in the 80L model. Its internal dimensions are 17.7" x 12.9" x 21.1" / 45.0 x 32.9 x 53.5 cm. It's storage efficient however, because the outer dimensions are only: 20.3" x 14.3" x 21.2" / 51.6 x 36.2 x 53.8 cm. The cabinet includes an adjustable shelf with padding. So I could use the top shelf for archival prints, and the bottom area for camera gear. 13"x19" prints fit perfectly on the adjustable shelf.
The system uses a TE Cooling Wafer that regulates the interior's relative humidity from 35-60 percent to help prevent fungus and corrosion. Humidity adjustments take place over a 1 to 3-hour period. When I work with the door open during gear swaps, the humidity will climb to room level. Once I close the door, the TE Cooling Wafer goes to work, and the humidity works its way back down to what I've set. This usually takes an hour or two.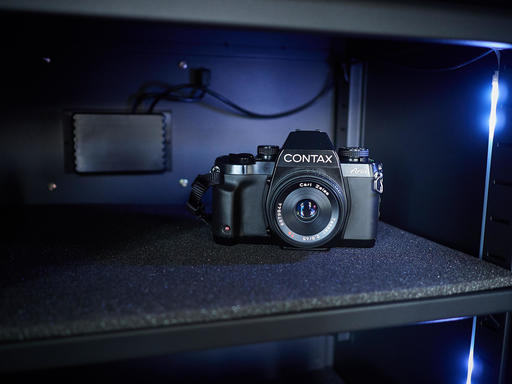 I can set relative humidity inside the cabinet from 60 percent to 30 percent. Ruggard includes a table for recommended settings. (I'm currently using the 40 percent setting.)
50-60 percent - Books and documents
40-50 percent - Electronics, cameras, transparencies
35-40 percent - Circuit boards, batteries
Power is supplied by a universal adapter (110-240v). There's also a light inside the cabinet that's operated by the control panel. This display also provides readouts for temperature and humidity. (Temperature is for readout only, since there isn't a cooling element in the cabinet.)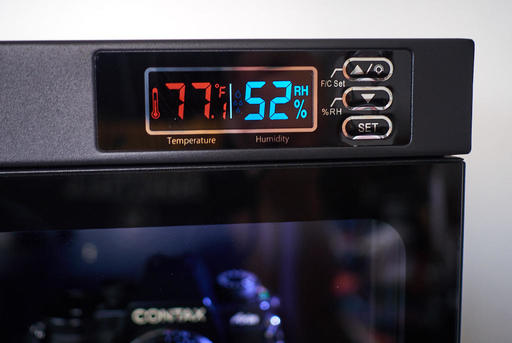 The Ruggard Electronic Dry Cabinet ($249) is a handsome, useful storage system for photographers. The glass door with rubber sealing is secure, and it's also a good-looking display for your gear (especially with the internal light turned on).
Even though it isn't a safe, the locking door does provide a level of security so that it isn't easy to casually access your gear. This would be particularly helpful during public events or anytime visitors are hanging around your work area.
And if you work in a high humidity environment, this storage system can really help you protect your lenses, cameras, and prints.
You can share your thoughts at the TDS Facebook page, where I'll post this story for discussion.