Water is one of the most important elements on our planet. And for photography, it's also one of the best enhancers. Time and time again I've discovered that a little spray dramatically improves an image.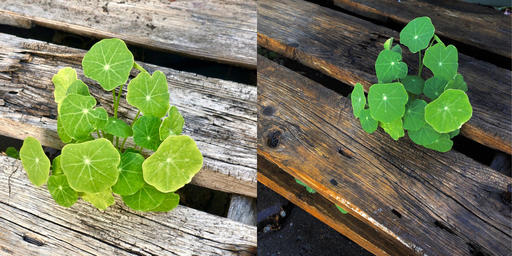 Same subject, same lighting, wildly different results. Photos by Derrick Story.
Here's an example. I spotted this Nasturtium peeking up through a wood palette in my patio garden at the studio. I love the intrepid nature of plants. I pulled iPhone from my pocket and photographed it. Then I thought, "This could be even better." So I sprayed down with the garden hose, resulting in this shot.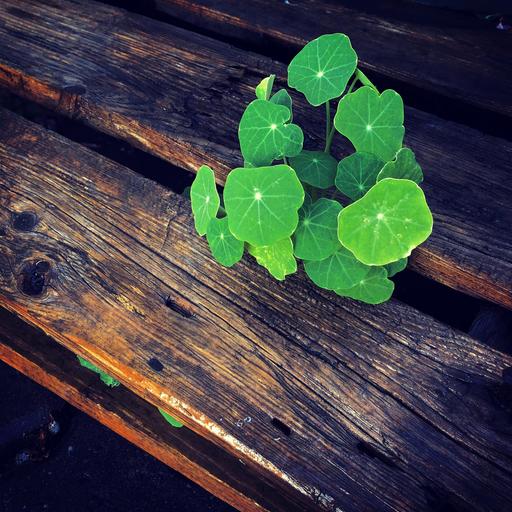 Final iPhone image, edited in Photos for iOS. Image by Derrick Story.
You've heard the saying, "Just add water." That must have been a photographer who coined it.
New Photos for macOS High Sierra Training!
Is it time for you to learn the ins and outs of the latest version of Photos? Take a look at Photos for macOS High Sierra Essential Training on LinkedIn Learning, or on lynda.com. Maximize your iPhone photography and complement the work you do with your mirrorless cameras as well. You'll love your cameras even more...
Also be sure to check out my new book, The Apple Photos Book for Photographers, 2nd Edition. It's completely up to date!
You can share your thoughts at the TDS Facebook page, where I'll post this story for discussion.