I like the clean look of a white backdrop. For certain portraits, such as this springtime flower shot, they just look right.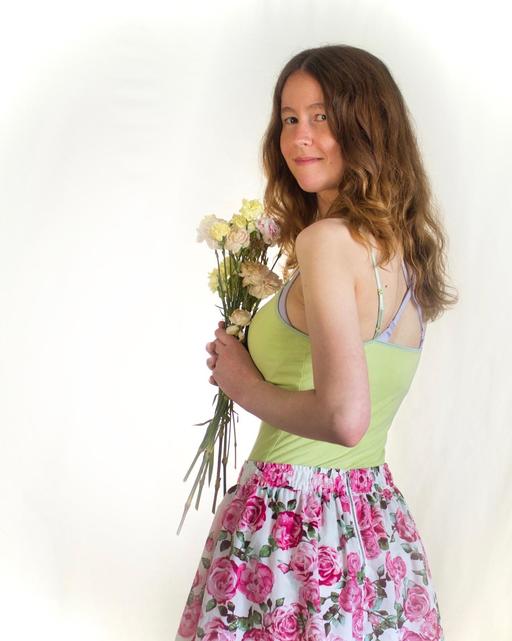 "Christina with Flowers" - Photo by Derrick Story. Olympus OM-D E-M1 with Olympus 25mm f/1.2 prime lens.
The problem is, as any photographer knows who has hung a white sheet and snapped a few frames, is that the camera really doesn't see it that way. And suddenly your clean white backdrop looks dull and dingy.
I've tried all sorts of things, like bouncing lights directly off the background. But the system that finally gave me the results that I wanted turned out to be quite simple.
I started with a thin, white commercial backdrop that works with my frame system. I then placed a diffused light behind the material, illuminating it like a light box. Then, all I had to do was concentrate on the exposure for the subject herself.
If you're struggling with getting white backdrops looking bright and clean, consider this technique. It sure made my life easier.
You can share your thoughts at the TDS Facebook page, where I'll post this story for discussion.