As much as I would love to fly my Spark in New York, it wasn't practical (or even allowed) at many of the locations that I visited. But there's still the old-fashioned way of leveraging observation decks and upper-story windows to get those great views from above.
City of New York form the One World Trade Center observation deck. Olympus OM-D E-M5 Mark II with 9mm body cap lens. Photo by Derrick Story.
One of my favorite views was from the observation deck of the One World Trade Center. It's a 360 degree stroll around New York City. The windows are very clean (amazingly, don't know how they do it), and if you use good technique, you can come away with some dynamic views of the city below.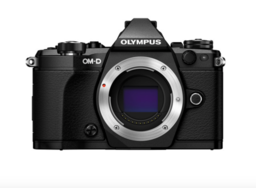 For this shot, I used the Olympus OM-D E-M5 Mark II with the Olympus 9mm body cap lens up against the glass.
I uploaded the RAW file to Photos for macOS, then used the Luminar 2018 editing extension to process the RAW file. After output, I opened the sampled-down image in Photoshop for just a touch of Smart Sharpen.
I've always love views from above. Drones have certainly expanded that work that I do. But I'm still very attracted to an excellent observation deck in a great location.
The Apple Photos Book for Photographers, 2nd Edition
Updated for macOS High Sierra, the The Apple Photos Book for Photographers, 2nd Ed.
provides you with the latest tips, techniques, and workflows for Apple's photo management and editing application. Get your copy today!
You can share your thoughts at the TDS Facebook page, where I'll post this story for discussion.