This is The Digital Story Podcast #654, Sept. 25, 2018. Today's theme is "Are You a Photography Dinosaur?." I'm Derrick Story.
Opening Monologue
Photography is changing faster than many of its seasoned photographers. And even though this doesn't mean extinction for the ways of the past, it does signal that a certain amount of evolution is in order. You may think that I'm talking about film. No way! That's pre-dinosaur. I'm referring to the tried and true digital photography workflow that was once the standard. I'll explain more in today's TDS podcast.
Are You a Photography Dinosaur?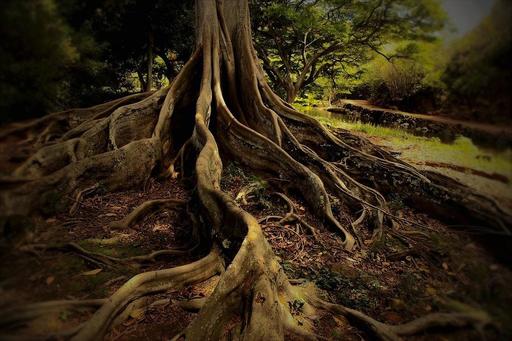 Before I get too deep here, let's take a quiz together to determine if you're a dinosaur photographer. Answer yes or no to the following questions.
(1)Do you regard smartphones as real tools for meaningful photography?
(2)Do you manage all of your images on a computer using a hard drive based DAM such as Lightroom Classic or Capture One Pro?
(3)Do you post Instagram shots taken directly from your smartphone? (Opposed to a digital camera workflow)
(4)Do you even have an Instagram account?
(5)Do you know what Snapchat is?
(6)Is your primary method for sharing images via email attachments?
(7)Do you use a tripod more than twice a year?
(8)Are you a professional photographer or at least a regular freelancer?
Answers: 1) No=1 Dinosaur bone 2) Yes=1 Dinosaur bone 3) No=1 Dinosaur bone 4) No=1 Dinosaur bone 5) No=1 Dinosaur bone 6) Yes=1 Dinosaur bone 7) Yes=1 Dinosaur bone 8) Yes= -3 Dinosaur bones.
If you have four or more bones, you are a photography dinosaur. 2-3 bones means that you are in evolutionary phase. And 1 bone or zero means that you're either 17, or part of the new breed.
So at this point you're probably expecting me to say that the species is doomed. But I don't think that at all. Smartphone and wearable photography will never completely replace workflow based work. But the popularity of those tools depends on rate of change those companies can embrace.
For example, interchangeable lens cameras need to evolve substantially to provide a meaningful alternative to computational photography. The software workflow must get easier and more mobile.
We will always have workflow based digital photography, just like we still have film and the cameras that use it. But tools and techniques that don't evolve become niche products.
In the photography jungle, dinosaurs can survive. But they will no longer rule the planet the way they once did. And by not experimenting with newer tools and techniques, they are also missing out on some real fun.
The Portfoliobox Featured Image
Have you visited our TDS Facebook Page in the last few days? If you, what do you think of the beautiful image by Kenneth Cole as the featured banner? Maybe yours will be next.
Each week for the month of September, I'm going to feature a PortfolioBox Pro image as the banner for our TDS Facebook Page. I will select the image from my list of TDS PortfolioBox Pro users, and include the photographer's name and link.
If you've signed up for a Portfoliobox Pro account, and have published at least one page, then send me the link to that site. Use the Contact Form on the Nimble Photographer and provide your name, the link, and the subject of the page or site you've published. I will add it to our PortfolioBox Pro Directory.
I love using Portfoliobox for these reasons:
My images look great, both on my computer and on my mobile devices.
It's easy to use. Without any instruction, I'm adding a high quality page in just minutes.
It's affordable. There's a free plan and a Pro version. The Pro version is only $82.80 per year or $8.90 per month USD, and that's before the 20 percent TDS discount.
In addition to unlimited pages, you get a personalized domain name, web hosting, and up to 1,000 images.
Get Started Today
Just go to the TDS Landing Page to get started with your free account, or to receive the 20 percent discount on the Pro version. And if you want to see the page that I've begun, visit www.derrickstoryphotography.com.
Focos Brings iPhone XS Tricks to iPhone 8 and X
If you are envious of the computational photography goodies in the new iPhone XS, but want to stick with your existing iPhone 8 or iPhone X handset, take a look at Focos. It can provide much of the same functionality, for free.
Take photos with shallow depth of field, without manually painting or making selections
Simulate large apertures to create real bokeh effects normally only possible with DSLR cameras and expensive lenses
Import existing portrait photos and customize the bokeh effect
Re-focus portrait photos that have already been taken, with a simple tap
Choose from various simulated aperture diaphragms to generate different bokeh spot effects
Professional options to simulate lens characteristics, such as creamy, bilinear, swirly, and reflex effects, and more
An essential tool for iPhone 7 Plus, iPhone 8 Plus and iPhone X (dual lens devices).
There's much you can do with the free version. But if you want to unlock all of the cool features, you can do so for $10.99 one time fee or $6.99 a year for a subscription.
Inner Circle Members: New York Fine Art Greeting Cards
My latest printing project is creating a set of 6 fine art greeting cards from my trip to New York. Inner Circle members, not only can you help me choose the final images, but by doing so, you become eligible to win a free set of the cards.
Starting last week, I published two images on our Inner Circle site. Post a comment as to which one you prefer best, and you are automatically entered in the drawing. We'll do this once a week throughout September. At the end of each week, I'll randomly choose a name from the comments and send them a completed set of fine art cards once they are finished. This week's winner is: Bim Paras.
If you want to participate, you can become a member of our Inner Circle by clicking on this link or by clicking on the Patreon tile that's on every page of The Digital Story.
Updates and Such
Inner Circle Members: Starting in October - Photo Critique. Check out the post on Patreon. Send your images to me with the subject line, "Photo Critique." More details on our Patreon page.
B&H and Amazon tiles on www.thedigitalstory. If you click on them first, you're helping to support this podcast. And speaking of supporting this show, and big thanks to our Patreon Inner Circle members:
And finally, be sure to visit our friends at Red River Paper for all of your inkjet supply needs.
See you next week!
More Ways to Participate
Want to share photos and talk with other members in our virtual camera club? Check out our Flickr Public Group. And from those images, I choose the TDS Member Photo of the Day.
Podcast Sponsors
Red River Paper - Keep up with the world of inkjet printing, and win free paper, by liking Red River Paper on Facebook.
Portfoliobox - Create the site that your best images deserve by visiting Portfoliobox. And get a 20 percent discount by using our landing page!
The Nimbleosity Report
Do you want to keep up with the best content from The Digital Story and The Nimble Photographer? Sign up for The Nimbleosity Report, and receive highlights twice-a-month in a single page newsletter. Be a part of our community!
Want to Comment on this Post?
You can share your thoughts at the TDS Facebook page, where I'll post this story for discussion.