I have a shoebox in the closet that contains family snapshots from over the years. They came to me in a variety of ways. Some I took myself. Others were included in letters from my Mom. And I even have original prints that my Dad discovered doing his family archiving project. All of these valuable, important pictures were lying dormant until recently when I got my hands on a Epson FastFoto Scanner. Now they are digitized and cataloged in my photo management software.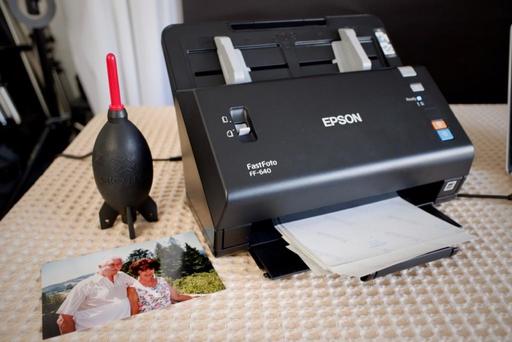 A wonderful snapshot of my Mom and late Dad preserved with the Epson FastFoto. Images by Derrick Story.
The workflow is easy. Spend about 5 minutes setting up the scanner, download the latest version of the software from the Epson site, choose your snapshots, and start scanning. I digitized stacks of 10 pictures at a time, grouping images of like kind together. Photos of me in younger days, my mom, other family members, etc. all were grouped in to their own stacks.
The stacks were placed facedown in the loading tray with the scanner connected to my Mac and the software running. There are some basic settings in the software, such as resolution and naming options. One of my favorite features was being able to have the scans go directly into my Photos for macOS library.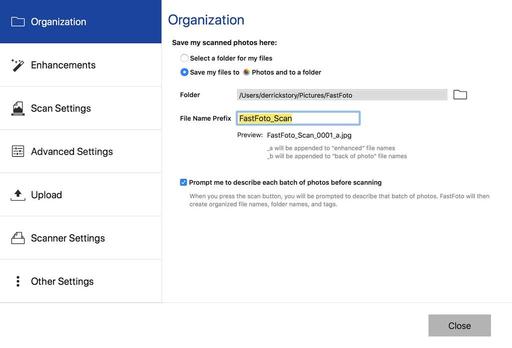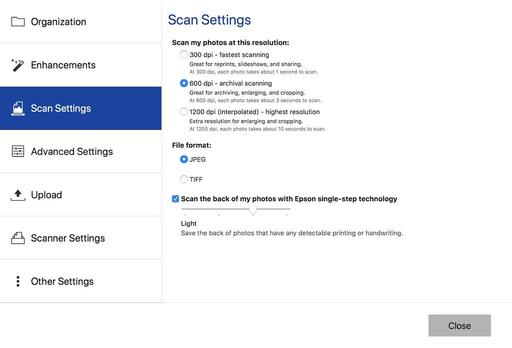 Then, just press the blue button on the scanner, and the pictures fly through the device where they are digitized and processed. I selected the auto enhance feature for my pictures, keeping both the edited version and the original. Then, I just selected the one that I liked best. Most of the time, that was the enhanced version. I could then fine-tune the images in Photos.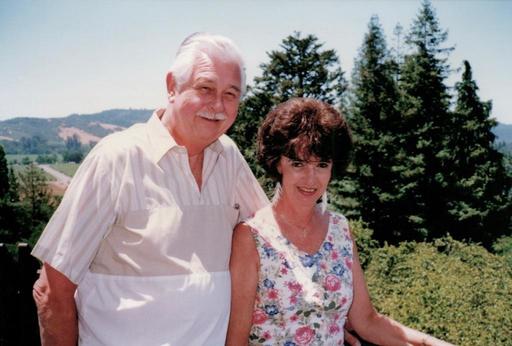 Ron and Lynn Story (my parents) circa 1992. Scanned with Epson FastFoto.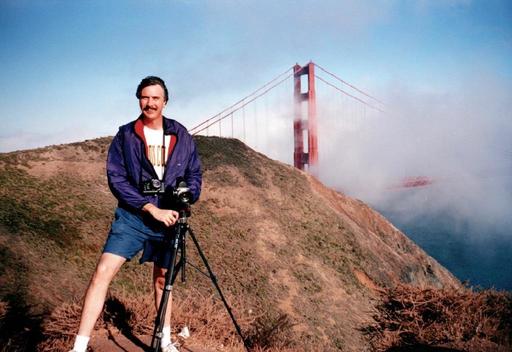 Derrick Story working in the Marin Headlands, 1995. Scanned with Epson FastFoto.
I ran a variety of sizes through the device, including 4" x 6", 5" x 7", square prints, and Polaroids. Everything scanned wonderfully. The best scanning speeds were with the 4" x 6" prints that averaged 1 second apiece. The sheer ease of use with the scanner motivated me to finally tackle this project. The FastFoto is Ferrari compared to my flatbed scanner. There is simply no comparison between the two.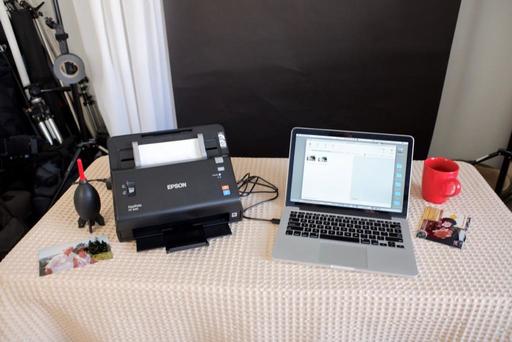 The Epson FastFoto Scanner ($599) is a quality device and a blessing for those who have stacks and stacks of prints they would love to digitize. The software is compatible with both Mac and Windows platforms. And on the Mac side, I really like how it integrates smoothly with Photos for macOS. Highly recommended.
Note: Epson will be demoing the FastFoto scanner at PhotoPlus Expo New York on Oct. 25-27, 2018. If you're in town, you might want to visit the Epson booth for this, as well as their printers and other devices.
You can share your thoughts at the TDS Facebook page, where I'll post this story for discussion.