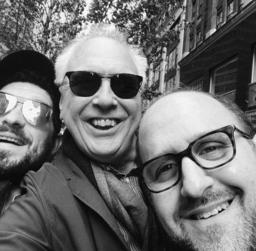 Many of the Skylum team members arrived in New York the day before PhotoPlus Expo opened its doors to the public. This gave us a chance to prepare for the event, and to meet with business contacts who are often friends as well.
One of those conversations, at Mr. Broadway in Midtown, led to some interesting thoughts that I want to share with you. Here's how it began.
Our server had just covered the table with plates of short rib tacos, chicken wings, and a pastrami reuben pizzette when my friend Izzy turned to me and asked, "So what do you think Skylum hopes to accomplish at the show?"
I had been watching the restaurant fill up, noticing that there were still a few open tables. But not for long. The lunch crowd was pouring in. I turned back to Izzy.
"I think we want people to know that Luminar and Aurora HDR are for real. These apps are innovative, powerful, and really fun," I said. "To tell you the truth, I love this software."
I reached for a short rib taco. Izzy was working on a bowl of chicken soup with a huge matzah ball floating in the middle of it.
"So you use it for your stuff?"
"I do. I test a lot of apps for my reviews, but at the end of the day when I'm editing just for me, I use Luminar."
Izzy's questions during lunch got me thinking about how others on our team might answer that question. How would Alex or Scott respond if they were there with us at Mr. Broadway? So after lunch, I decided to ask them and find out.
I started with Scott Bourne, President of Skylum Software. Scott is the one who brought me into the company, is a professional photographer, and he shares my passion for Luminar. Scott said:
"I hope that PPE attendees get a good sense of just how powerful our software is, and that they see that software doesn't have to be expensive or hard to use to be useful. I also want attendees to see that there are always alternative ways to accomplish their goals, and that Skylum is one such alternative."
One of the key points that Scott made is that software doesn't have to be hard to be powerful. I think that's so true for both Luminar and Aurora. Let the program do the heavy lifting; you focus on the creativity.
Alex Tsepko, Skylum CEO, made a great observation when I asked him this question. He pointed to Skylum's original approach to software design, which is in the company's DNA. They way he put was:
"PhotoPlus allows photographers to personally interact with Skylum team. As a result, we all have the opportunity to get to know one other even better."
"They will also experience the latest and the best releases of Aurora HDR, Luminar, and Photolemur. I hope they see that there's actually a software company that doesn't copy existing features from other tools, but rather, brings innovation and new approaches to photo editing."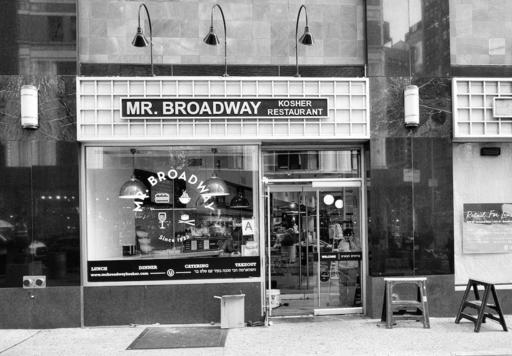 Mr. Broadway is a fantastic Kosher bar and grill located on Broadway at 38th St. (Above) Yossi and Izzy with me in the middle. They both work for B&H Photo and are good business partners to me and to Skylum Software. Photos by Derrick Story.
After talking to Alex and Scott, I wish I were back at Mr. Broadway with Izzy and Yossi. There's so much more to say about innovation and ease of use.
But the plates have been cleared and we're all back to work. Fortunately, I'll be in the Skylum booth on Friday and Saturday at the show, and I can talk more about this with you.
Hope to see you there.
You can share your thoughts at the TDS Facebook page, where I'll post this story for discussion.