What were your most popular Instagram shots of 2018? You can find out by visiting TopNine.co. They will compile your most popular images, then send them to you via email as a Jpeg.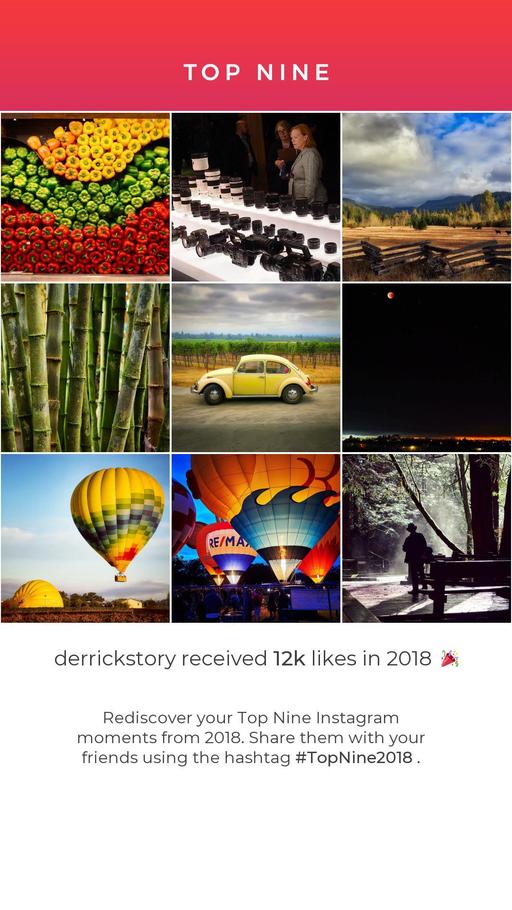 You can also download the iOS app Top Nine for Instagram 2018 or the Android Top Nine and get this on your smartphone as well.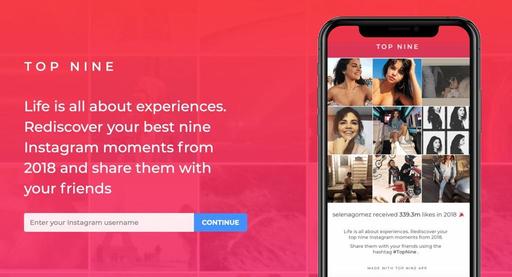 You do have to provide your email. So if you're uncomfortable with that, then this might not be for you. But I've done this in the past without any ensuing problems. Speaking of email delivery, Gmail will probably place your TopNine delivery in the Promotions tab, so look for it there.
If you do seek your TopNine, I think you'll discover a few surprises that made the cut. It's a great reminder that we can't always identify our most popular work. Notice that I said "popular," not best. It's good for perspective as we continue to evaluate our photography. And... it's fun.
You can share your thoughts at the TDS Facebook page, where I'll post this story for discussion.