Whether it's a wedding, outdoor portrait, or casual event - having a second set of hands increases your odds of a successful photo shoot.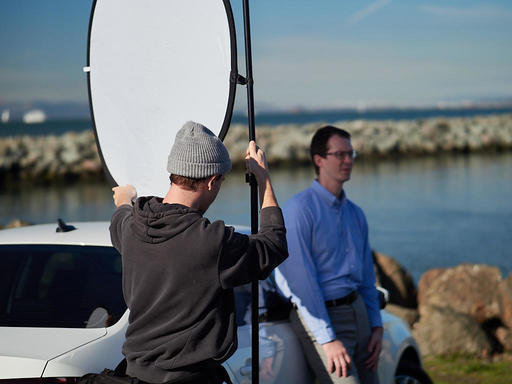 Photo assistants don't have to be trained photographers. The skills they bring to the set include a second set of eyes for wardrobe malfunctions and stay hair, a second set of hands for reflectors and fill flashes, and a trusted caddy to consult with before a big shot.
At weddings, photo assistants are invaluable for assembling groups for family portraits, checking in with the food service and DJ for timing, and for running out to the car to get that tripod you forgot.
But how do you find a helper? In many instances, I've brought on folks who expressed an interest in photography. They could be a friend, family member, neighbor, or co-worker who wants to learn more about event photography and portraits. When someone asks me, "How can I get experience with freelancing?", I typically reply by starting out as an assistant.
From there, the next step is second shooter, then on to their own gigs. I've seen this progression time and time again. And I think it's great for everyone involved.
And finally, if you're in the middle of a shoot without an assistant, don't be afraid to ask the boyfriend or mom to help. They're usually there for moral support for the subject, and I've found that they're more than happy to lend a helping hand to become part of project.
In addition to improving the final product, photo assistants help make the task at hand more enjoyable. I bet you know someone right now who would be interested in lending a hand.
You can share your thoughts at the TDS Facebook page, where I'll post this story for discussion.