Coming off the holidays, we're very much in a group shot frame of mind. As we should be, right? Gathering people together is an efficient (and fun) way to document the event.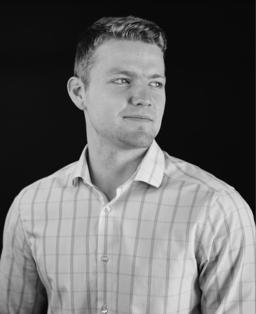 But we sometimes forget the value of individual family portraits as well. And over the years, these are just as valuable because they give us as photographers the opportunity to capture the essence of the person we know.
---
Zach at 22 years old. Photo by Derrick Story. Olympus OM-D E-M1 Mark II with Olympus PRO 45mm f/1.2 at f/1.4, ISO 200. Processed in Capture One Pro 12.
---
Once you process the shoot, be sure to share a gallery with a variety of poses with your subject. Chances are good that the version they like will differ from your favorite. That's OK. They can use the images for social, resumes, etc. while you build the family archive.
Updating family portraits is an excellent creative project for 2019. After all, we don't want the shoe cobbler's kids to have bare feet.
More on Capture One Pro
To learn more about Capture One Pro, take a look at my online course: Capture One Pro Essential Training on LinkedIn Learning. You can also tune in on lynda.com if you prefer your training there. Either way, I have four hours of entertaining education that will help you master this excellent photo management and editing application.
You can share your thoughts at the TDS Facebook page, where I'll post this story for discussion.