Lightroom CC photographers rejoice! We now have HDR Merge, Panorama Merge, and HDR Panorama Merge in the latest version of Lightroom CC (V 2.2). And it works great.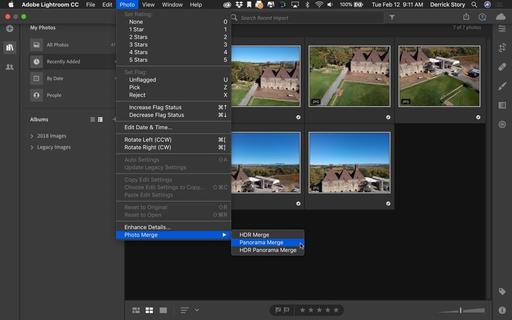 Step 1 - Select your images, then go to Photo > Photo Merge.
The process should feel very familiar to you. Select your image, go to Photo > Photo Merge, choose your projection, check the box for Auto Crop unless there's a reason not to, then after merging, adjust the final image with Lightroom's develop tools.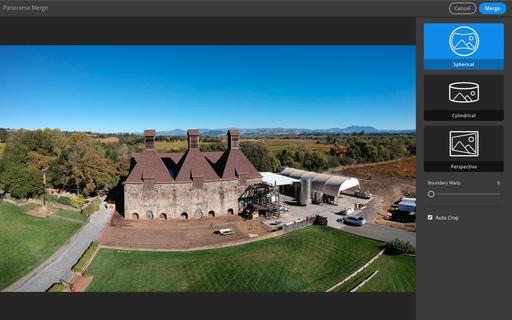 Step 2 - Choose your projection and check the Auto Crop box. Then click the Merge button.
The merging speed with Lightroom CC was quite good, as were the results. I did get one application crash during the final development stage while playing with presets. But the merging itself was, well, seamless.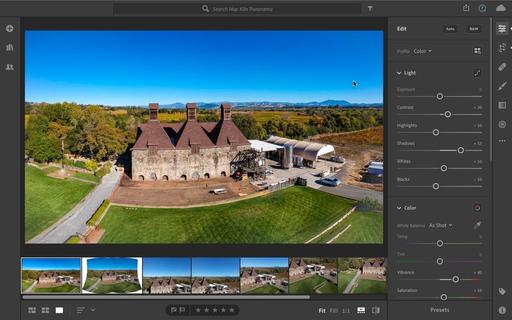 Step 3 - Fine tune your image with the develop tools.
In addition to the merging technology, we also got the Targeted Adjustment Tool in this version of Lightroom CC, making version 2.2 an excellent update.
You can share your thoughts at the TDS Facebook page, where I'll post this story for discussion.