This is The Digital Story Podcast #676, Feb. 26, 2019. Today's theme is "What We Can Learn from the Movies" I'm Derrick Story.
Opening Monologue
The Academy of Motion Picture Arts and Sciences awarded Oscars in a variety of categories on Sunday night. Aside from the sheer star power on display, there's an amazing amount of artistic risks and rewards that can serve as lessons for our own work. In this week's show, I present 5 photography takeaways from my favorite movies of 2018.
What We Can Learn from the Movies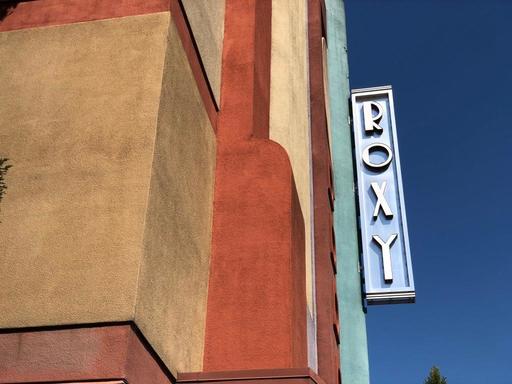 Green Book - Honored for Best Picture, this story of a road trip through the Southern United States at a time of segregation is a great illustration of juxtaposition. A white driver hired by a black musician overcoming their predisposed judgments as they meet challenge after challenge.
We can bring that same richness to our photography by creating and finding images that challenge our viewer's preconceived notions. Picture this: a little old lady helping a fireman across a busy street.
Bohemian Rhapsody - The story of the rock band Queen and its front man Freddy Mercury. They were not always popular, in fact, far from it in the early years.
This is an excellent lesson in being true to your vision, even when others discount its merit. Not every artist who insists on going his or her own way will enjoy the success of Queen. But they can share in a similar satisfaction that they followed their vision and refined it to the best of their ability.
Blackkklansman - This story of a black under cover detective impersonating a white man and gaining access to the Klu Klux Klan is both entertaining and thought provoking.
The reason why I think Spike Lee enjoy success with this film is because he found the balance between humor and message. I our current polarized society, shouting louder than the next guy has diminishing returns at best. If you're using your art to convey a message that's important to you, then find a way to share it without alienating the very audience that you want to convince.
Crazy Rich Asians - Rich boy falls in love with sweet girl of lesser financial means. She then has to win over the family to move the relationship forward.
My lesson from this movie was a reminder not to overlook the power of love. The trick is, how does one tell the story with a fresh voice? My answer is, that the message is so universal, that if you can put a new face on it, viewers will embrace it.
Photographs that capture the relationships in life can indeed be powerful. Don't forget to look outside your own culture for these images. A long-standing emotion with a different look can make viewers pause and take note.
The Ballad of Buster Scruggs - This Cohen Brothers film shares a series of short stories with a theme that portrays to twists and turns of life.
The collection of shorts presented in one movie shows the power of a photo essay. We're able to see the different angles of how this theme plays out as we progress from one vignette to the next. The parts come together with impact, and in a way that none of the individual stories could on their own.
Portfoliobox Tip of the Week
Image Quality - The higher quality your images have, the heavier the files would be. When you have lots of big and heavy image files on your website, it would affect your page speed.
You could speed up the loading of your website by slightly reducing your image quality. In Portfoliobox, you can adjust the image quality by clicking on the Cogwheel Icon > Settings > General > Website > Image Quality. The image quality scale is from -1 to 1. -1 is the lowest and 1 is the highest. You can try out different quality level to find the best option for your website..
I've added my Portfoliobox site to the nav bar on TheDigitalStory.com as the About Me page. I can't think of a better way to introduce myself to the public.
To create your own Portfoliobox site, click on the tile or use this link to get started. If you upgrade to a Pro site, you'll save 20 percent off the $83 annual price.
Skylum announces development of AirMagic drone imaging software
Via DP Review
The application for Windows and Mac will be called AirMagic and is AI powered "to transform photos made with a drone from great to breathtaking." It will become available sometime in spring.
Looking at the teaser video above AirMagic is capable of detecting what drone camera an image has been captured with. It can then scan the scene for haze, skies, and presumably other image elements and artifacts, before automatically adjusting exposure, color and other parameters for an optimized end result.
TDS Workshops Update
Sonoma Coast Workshop Update
I've secured a beautiful home for us just south of Bodega Bay. This will serve as our headquarters during the event. There's plenty of room for our classroom and presentation work, plus beautiful areas for relaxing, and even sleeping accommodations for those who wish to stay there.
We've started registrations for Sonoma Coast Exploration, and it looks like we have two seats open. So I've updated the inventory on the reserve list page. And you can place your deposit if you want to join us.
Updates and Such
Inner Circle Members: I have a new goodie for you this week. Go over to the Patreon site now to watch an introduction to how the new library manager works in Luminar 3. Now that version 3.0.2 is out, I think Luminar 3 is worth a look. If you're curious, take a look at this benefit for Inner Circle Members. And if you want to join the Inner Circle, visit our Patreon site, or click on the tile that's on every page of The Digital Story.
B&H and Amazon tiles on www.thedigitalstory. If you click on them first, you're helping to support this podcast. And speaking of supporting this show, and big thanks to our Patreon Inner Circle members:
And finally, be sure to visit our friends at Red River Paper for all of your inkjet supply needs.
See you next week!
More Ways to Participate
Want to share photos and talk with other members in our virtual camera club? Check out our Flickr Public Group. And from those images, I choose the TDS Member Photo of the Day.
Podcast Sponsors
Red River Paper - Keep up with the world of inkjet printing, and win free paper, by liking Red River Paper on Facebook.
Portfoliobox - Your PortfolioBox site is the best way to show off your best images.
The Nimbleosity Report
Do you want to keep up with the best content from The Digital Story and The Nimble Photographer? Sign up for The Nimbleosity Report, and receive highlights twice-a-month in a single page newsletter. Be a part of our community!
Want to Comment on this Post?
You can share your thoughts at the TDS Facebook page, where I'll post this story for discussion.