This is a guest post by Craig Tooley, nature and wildlife photographer, and TDS community member.
I am primarily a nature/conservation/landscape, and occasionally an event photographer. And regardless of which of these hats that I'm wearing, I very much like the new Olympus OM-D E-M1X.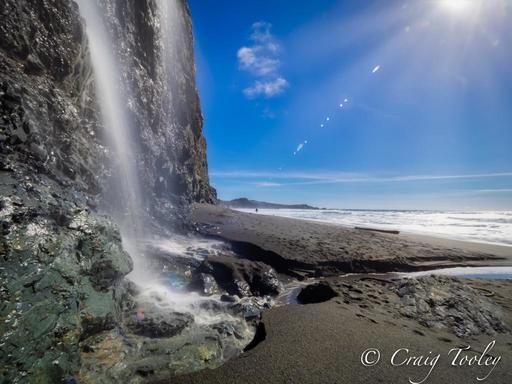 Exposure time: 1/4th of a second, handheld.
Yes, it's heavier than the previous Olympus models, but it's less than half the weight of my past Nikon D5, and over 10 ozs lighter than my D500. The ergonomics of the E-M1X feel quite natural. The button placement is well thought out, and they can be customized to accommodate a shooter's personal preferences (muscle memory).
A word about the weather sealing. I'm not going to take it into a shower just to see if it's waterproof, but I have been known to slip while shooting tide-pools, and of course there are those occasional face-plants when skirting the edge of a stream. It's comforting to know that in these situations the camera is water resistant.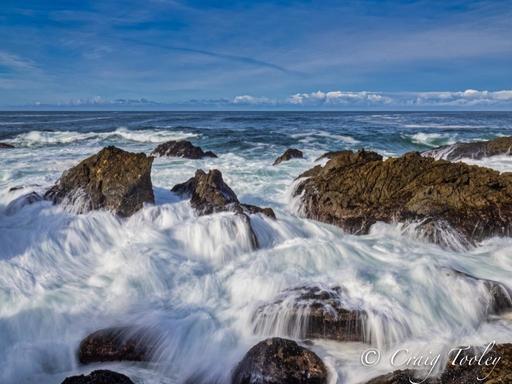 Long, handheld exposure and GPS metadata.
Also, the GPS is a welcome addition. I've gone through at least four external GPS units for my Nikons over the years. They've always been problematic. For the units that had their own batteries, I had to make sure they were charged before heading out to shoot.
Another annoyance was accidentally bumping the cables that run from the GPS unit to the Nikon, often leading to data loss. And finally, forgetting to turn off the camera, then finding later (when needing to use it), that the GPS unit had drained the Nikon's battery. When the E-M1X goes to sleep, the built in GPS does as well. As a result, recently, when I grabbed my Olympus in the morning and realized I had left it powered on, I was relieved to find that most of the battery charge still remained. What a relief!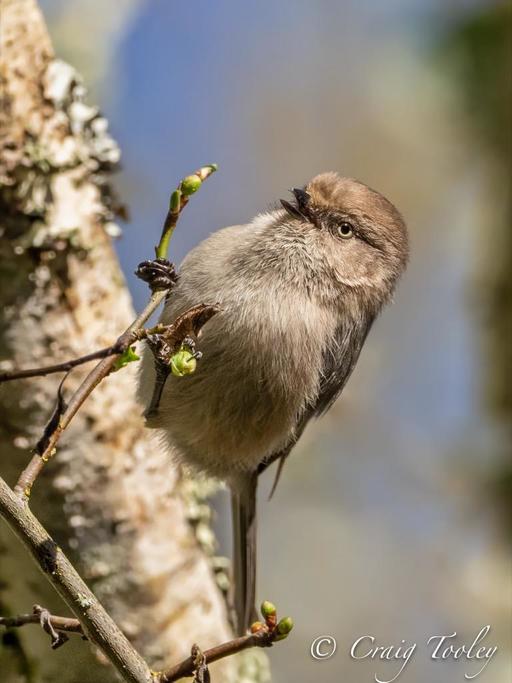 Olympus 300mm f/4 with 1.4X tele-extender - handheld.
So far, I've been using the "Continuous single or five-point tracking autofocus" for most of my wildlife work, and have found it to be very good. I've been experimenting with "intelligent subject," using "Airplanes mode" when shooting birds in flight. This works better than I expected. (But not good at all if the birds are in a brushy area.) The "multi selector" for moving the focus is well-placed and very responsive. Not to mention that I definitely appreciate the ability to handhold the equivalent of an 800mm lens at 1/60th of a sec.
When I want to get the creative juices flowing, I enable the " Live ND filter". Now, working tripod-free, I find myself walking around looking for stuff that is moving in a static scene just to have an excuse to play with this feature. In some situations, the results may not be as good as a fixed glass ND filter, but "Fun" is definitely the operative word for the Live ND filter.
The Olympus OM-D E-M1X may not be the perfect fit for everyone, but, I certainly don't have buyer's remorse. Meaning, there's no way I'm giving up this camera.
All photos are by Craig Tooley, captured with the E-M1X. You can see more of Craig's work by visiting his site, RuffImages.
You can share your thoughts at the TDS Facebook page, where I'll post this story for discussion.