After one month with the iPad mini 5, I can honestly say that it's my favorite tablet to date.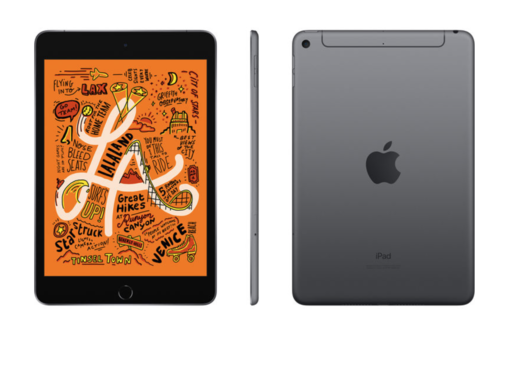 In some ways, it's a unique creature, with a combination of traditional Apple features mixed with some new stuff as well. The result is a satisfying, portable device for both work and play. The basic specs include:
7.9" Multi-Touch Retina Display
2048 x 1536 Screen Resolution (326 ppi)
Apple A12 64-Bit SoC + M12 Coprocessor
4G LTE | Wi-Fi 5 (802.11ac) | BT 5.0
Front 7MP FaceTime Camera
Rear 8MP Camera
Lightning Connector
Touch ID Fingerprint Sensor
Supports Apple Pencil (1st Gen)
Traditional Features that Might Surprise You
Three things that might jump out while reviewing the specs is that the mini 5 uses Touch ID (instead of Face ID) and sports a Lightning connector (instead of USB-C). It also includes a standard mini-stereo port for traditional headphones.
At first, these features may feel like a step backwards. But in reality for me, and I suspect for many iPad mini users who are upgrading from previous models as well, they make the transition easy with a minimum of expenditure for new accessories. All of your existing chargers and headphones will work great with this device.
And besides, because it runs iOS 12 so well (and upcoming iPad OS), there is very little reliance on the home button, except for Touch ID. Almost all of my navigation is swiping, just like with the iPhone X that I carry in my pocket.
But You Will Need a New Case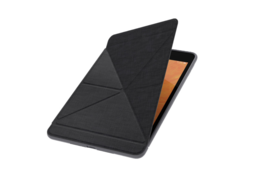 I tried to repurpose a few of my cases from my previous iPad mini 2, but I could not use them without a little hacking. The iPad mini 5 is approximately the same width as the previous models, but it's a bit taller.
After a week of DIY case hacking, I broke down and bought a a fitting home for it. Since the mini is a bit slippery when held naked, I highly recommend finding some proper apparel for it.
Then, There Is the New Stuff
This little guy is a powerhouse under the hood. The Apple A12 64-Bit processor is a beast. I maxed out the memory, which is only 256 GBs, but seems plenty for my on-the-go work, especially in tandem with iCloud.
I do recommend going the cellular LTE route if you can afford it. My approach is to use a different carrier than with my iPhone, which is AT&T. So I use Verizon for the iPad. That way, when hotel WiFi fails me, I'm assured of being able to connect to one of these networks.
And, of course, the mini 5 is also compatible with the first gen Apple Pencil. I love this!
I've been using the pencil with the built-in Notes app and with Notability. Since I'm not an illustrator, using the first gen model isn't a drawback for me. I'm annotating images and jotting thoughts. The pencil works great for this.
Favorite Camera App
At first you wouldn't think that one would be taking many pictures with the iPad. But I've found that when I'm using it for documentation, being able to add a picture in realtime is quite efficient.
After some testing, I've settled on Camera+ 2 as my favorite photo app for this device. It behaves natively on the large Retina screen, has a great feature set, and there are a ton of options to provide you with the images you need.
Lightroom Mobile is also very good on the iPad mini.
The Bottom Line
With the iPad mini 5, I'm ready for iPad OS later this year. In the meantime, I'm very much enjoying its classic portability with a substantial processing bump. The addition of the Apple Pencil is a nice touch. It's really an appealing package.
You can share your thoughts at the TDS Facebook page, where I'll post this story for discussion.