Luminar 3.1.2 is now available with a few new tricks up its sleeve. The most notable is "On This Day."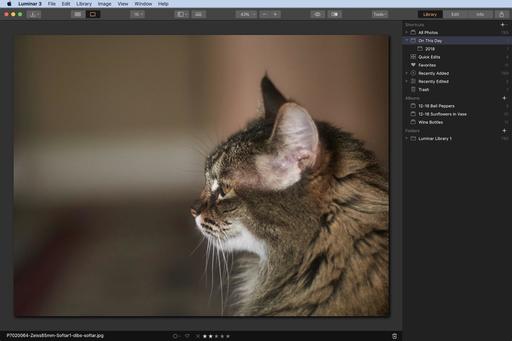 "'On This Day' will let you relive your photography memories. Available for both Mac and Windows, this new feature gives you the opportunity to look back on the pictures you took one or more years ago. To get started with this, simply click the On This Day shortcut in the menu. (Note that the On This Day feature will only show up if you have photos in your Library taken on the current month and day in previous years.)
Additionally, on the Mac side of things, they've also added a faster import from your memory card, and you can add plugins from Nik Collection to your workflow. Windows users will see a faster scroll on Single Image view. Plus, they'll see speed improvements to the switching process between Single Image view and Gallery view.
Skylum is also running a special offer through July 10, 2019:
$50 for Luminar 3
$60 for Luminar 3 + The Big Screen LOOKs pack by Ilya Nodia
$120 for Luminar 3 + The Big Screen LOOKs pack by Ilya Nodia + Aurora HDR'19
You can access all of these offers via this link.
You can share your thoughts at the TDS Facebook page, where I'll post this story for discussion.