The Nimble Podcast Series is about artists and their views on success, craft, and expression. The latest show features a conversation with Chuck Leavell, who is currently on tour with the Rolling Stones.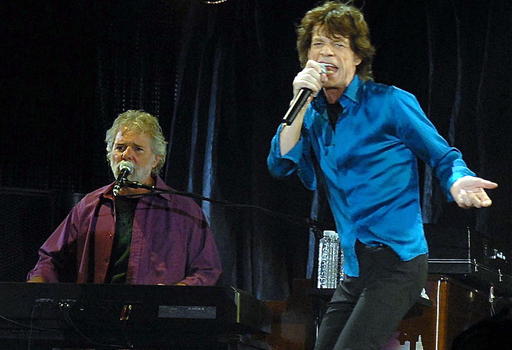 Leavell first began working with the Rolling Stones in 1982 when promoter Bill Graham suggested him to the group as they prepared for their Tattoo You summer tour in Europe. Leavell subsequently performed on the Stones' Undercover (1983) and Dirty Work (1986) albums. With Mick Jagger and Keith Richards, he co-authored Back to Zero for the Dirty Work LP.
During the Stones' three-year hiatus (1986-1989), Leavell remained in contact with Jagger and Richards. Jagger invited Leavell to perform on his 1988 solo project, She's the Boss, and Richards chose him for two projects - Aretha Franklin's Jumpin' Jack Flashvideo and single, and the all-star band that backed Chuck Berry in the 1987 Taylor Hackford Hail, Hail Rock 'n 'Roll feature film. Leavell again worked with Richards on his debut solo album, Talk is Cheap, in 1988.
When the Rolling Stones regrouped in 1989, it was only natural that Chuck would be asked to be their piano player. In June of that year, Leavell was called to London for the sessions for the Rolling Stones' hit album Steel Wheels, and in July he began rehearsals with the band for the imminent tour. He's been with them since.
The Nimble Podcast Series highlights artists from all genres so that we may see the similarities in their arc, regardless of their particular form of expression.
Photographers, for example, can learn from musicians, illustrators, and writers, as well as other photographers. This becomes even clearer as you listen to the different artists talk about their careers on the show.
Currently, Chuck is traveling with the Stones on their "No Filter" tour. I caught up with him in between shows for this interview. I think you'll enjoy hearing what he has to say.
The Nimble Photographer Podcast is available on Apple Podcasts, Google Play Music, and wherever else you listen to shows. You can also hear what Chuck has to say at The Nimble Photographer site.
You can share your thoughts at the TDS Facebook page, where I'll post this story for discussion.