This is The Digital Story Podcast #706, Sept. 24, 2019. Today's theme is "The Good Shot, Plus the Olympus OM-D E-M5 Mark III." I'm Derrick Story.
Opening Monologue
New York Times photographer Lynsey Addario once said, "With photography, I always think that it's not good enough." And she's not alone in this belief. But there's a wide chasm between good and good enough. And understanding the difference between the two is the top story of today's TDS Photography Podcast. Plus, we've finally got a date for the release of the Olympus OM-D E-M5 Mark III. I hope you enjoy the show.
The Good Shot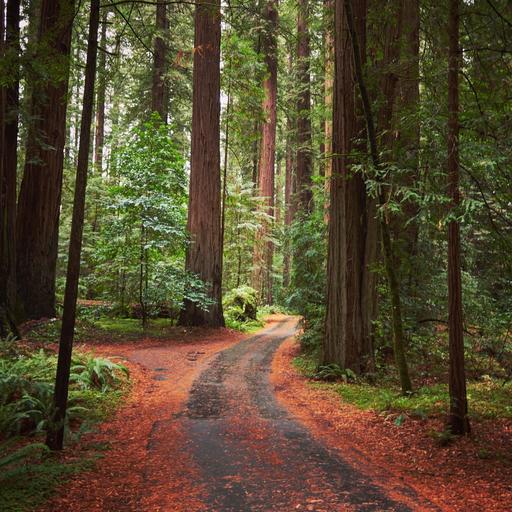 Last week, our workshop crew push the limits of their creativity in the redwood groves of Humboldt County. Their challenge was to produce eight images for our class presentation on the final day. And I'm sure that each of them was wondering, "How do I distinguish my work from the efforts of others?"
To help them with this challenge, one of the things that I talked about was the virtue of the good shot. These images tend to be simple in composition, technically solid, and understandable by a broad audience that includes non-photographers as well.
The good shot may at first appear to be basic in design, but it strikes an emotional chord with its viewer. Photographers may think that, "I could have made that picture," yet, they don't have it in their library.
As an example of what I was talking about, I posted a good shot on Instagram. It had twice as many likes as anything else I published that week.
I go into greater depth about this type of photograph in the first segment of today's show.
E-M5III will be announced on October 17 and feature the "same" 20 MP sensor
You can read the entire post on 4/3 Rumors. They report:
I now have learned that the E-M5 III will be announced on October 17 and feature the "same" 20 MP sensor of the predecessor. Of course there will be a new processor that will improve the IQ. But it definitely sounds like this camera is going to be an incremental evolution of the current E-M5 II model.
And unlike what reported by some [that] the E-M5 III has not a "surprise" new feature. Don't trust those sites :)
E-M5 III rumor summary:
Announcement on October 17 (99% certain)
Same E-M1II sensor with 121 cross-type phase detection pixels. (80% certain)
New processing engine (90% certain)
Lighter, more plasticky but still weather sealed body (60% certain)
Same BLS-50 battery of the PEN and E-M10 camera series (60% certain)
TDS 2020 Photography Workshop Season to be Announced on October 1
Next year's workshop lineup will include 4 physical events plus online classes as well. My goal is to make it hard to you to decide which workshop you want to attend.
On next week's podcast, I'll unveil the new schedule and share the locations that we will be exploring. You do not want to miss this podcast.
TDS listeners can reserve a spot on the event of their choice with only a $100 deposit that applies to workshop fees. Those on the reserve list are guaranteed the opportunity to register for their favorite event. Participation is limited to 9 for each physical event.
The ultra-wide camera in the iPhone 11 models is fixed-focus, doesn't support Raw capture
You can read the entire post on DP Review. They report:
Last week, Apple debuted its new iPhone 11 devices, all three of which feature an ultra-wide camera module. This marks the first time Apple has put an ultra-wide camera in an iOS device and with the new camera comes all-new capabilities and shooting modes.
Not all of the cameras are made equal though. In addition to not having optical image stabilization, it's been revealed the ultra-wide camera unit on all three models isn't yet capable of capturing Raw image data or manual focus, unlike the wide-angle camera (and telephoto camera on the iPhone 11 Pro models).
Revealed by Halide developer Ben Sandofsky, the ultra-wide camera has a fixed-focus lens and doesn't offer any Raw photo output. The reasoning isn't yet known, but as noted by a number of responses to Sandofsky's tweet, it's possible the reason for not offering Raw output from the ultra-wide camera is due to the barrel distortion present in the uncorrected images from the ultra-wide camera. If not corrected, the distortion would be dramatic considering the 13mm (35mm equivalent) focal length, and without having iOS apps with that correction built-in it would result in rather distorted images.
Updates and Such
Inner Circle Members: A big thanks to those who support our podcast and our efforts!
Podcasting Skills Course - The course date is scheduled for November 9, 2019. Registration is open now at www.thenimblephotographer.com. Click on the Workshops tab.
B&H and Amazon tiles on www.thedigitalstory. If you click on them first, you're helping to support this podcast. And speaking of supporting this show, and big thanks to our Patreon Inner Circle members:
And finally, be sure to visit our friends at Red River Paper for all of your inkjet supply needs.
See you next week!
More Ways to Participate
Want to share photos and talk with other members in our virtual camera club? Check out our Flickr Public Group. And from those images, I choose the TDS Member Photo of the Day.
Podcast Sponsors
Red River Paper - Keep up with the world of inkjet printing, and win free paper, by liking Red River Paper on Facebook.
The Nimbleosity Report
Do you want to keep up with the best content from The Digital Story and The Nimble Photographer? Sign up for The Nimbleosity Report, and receive highlights twice-a-month in a single page newsletter. Be a part of our community!
Want to Comment on this Post?
You can share your thoughts at the TDS Facebook page, where I'll post this story for discussion.