I'm currently testing the Sony Alpha a7R IV for an upcoming review. What was interesting for me, at the same time, I was preparing a Minolta Maxxum 700si for TheFilmCameraShop. As I typically do, I researched the 700si and realized that I was looking at the very DNA of the Sony alphas.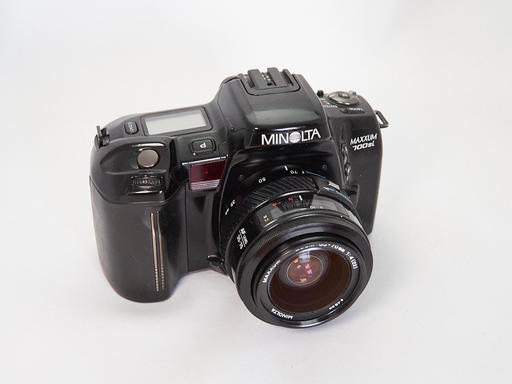 Minolta Maxxum 700si 35mm film camera.
The 700si was released in 1993. The battleground for 35mm SLRs in the 1990s was electronics, and no one did this better than Minolta. The autofocus A-Mount (which is still used on many Sony cameras today) feels very perky, even by today's standards. The 700si only had four sensors, in a horizontal line, but it could focus in low light (-1 EV).
The 14-segment patterned metering system is very accurate. Top shutter speed is 1/8000th. And with a Minolta 5400 flash, you could sync up to 1/8000th of a second.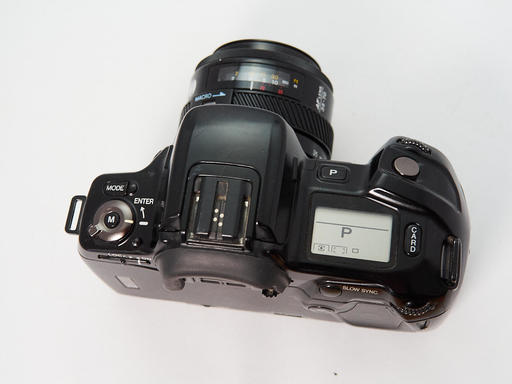 What was really interesting to me were the removable cards that expanded the functionality of the camera. The Data-2 card captured EXIF data that could be recalled for up to four rolls of film. The Custom xi card enabled you to customize certain camera settings for your particular shooting style, such as leaving the film leader out after rewind. The Multi-EX-2 card added multiple exposure capability. And there were many of these cards available.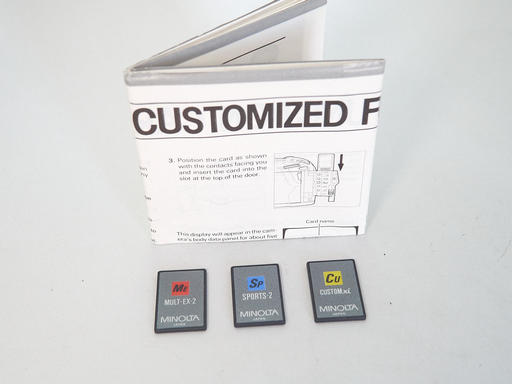 These cards could be interchanged via a slot in the grip and customized with controls in a flip-out panel. The entire system is somewhat clever, and somewhat fun, all at the same time They may seem simple by today's terms, but to me they represented an approach that was innovative and unique.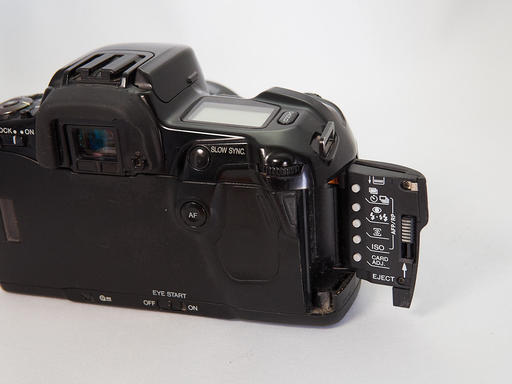 Minolta's DNA in Sony cameras goes beyond just the A-Mount. (For more on lens compatibility, check out this article.) And I see a way of thinking that was developed by Minolta that still flickers in Sony cameras today. Sony acquired Minolta's camera technology in 2006. If you're a Sony shooter, and pick up a 1990s Minolta, certain things will feel familiar.
It was pure chance that I was researching the 700si at the same time I was testing the a7R IV. I hadn't really thought about the DNA shared between the two. But I certainly could feel it. Hat's off to Minolta. They really started something big.
You can share your thoughts at the TDS Facebook page, where I'll post this story for discussion.