This is The Digital Story Podcast #712, Nov. 5, 2019. Today's theme is "5 Gear Recommendations for Peace of Mind While Traveling" I'm Derrick Story.
Opening Monologue
After nearly two weeks away from home, and sometimes under truly bizarre conditions, I leaned heavily on my gear to keep me productive and sane while on the road. On today's show, I discuss five important items that helped me accomplish that goal. You may find some of them surprising. But these are all battle tested and ready for action.
5 Gear Recommendations for Peace of Mind While Traveling
When you're packing for a trip, you may think that everything is going to go perfectly, and you don't need to worry about getting stuff done on the road.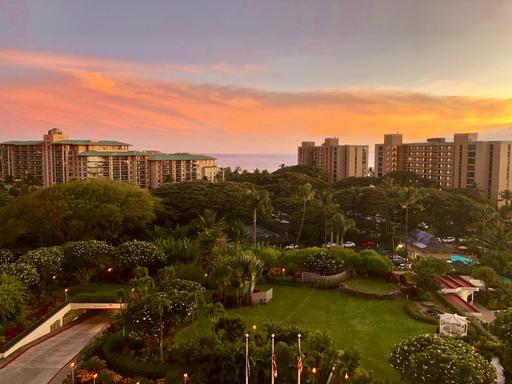 But if you've spent any amount of time traveling, you know that things rarely go perfectly, and in fact, they can go horribly wrong. The good news is, that being prepared for such situations isn't such a painful exercise. And to do so while keeping it light is even better! Take a look at these gear suggestions for the prepared, happy, nimble photographer.
WakaWaka Power+ Light and Charger - I have tried many, many portable chargers over the years, and my favorite remains: the WakaWaka Power+. I like it because it is so incredibly light and compact, yet it provides a 3000 mAh rechargeable battery, 1050 mWatt 22% Sunpower cell, and 2 LEDs (110 lumen/Watt), yet weighs less than 200 grams. I always have one of these in my backpack. It will charge my iPhone, AirPods, and Apple Watch regardless of where I am. PS: don't forget your cords!
One of the cornerstones of nimble photography is traveling light enough to have your gear with you when moving from Point A to Point B. If you have too much stuff, it becomes burdensome. Yet you want to be prepared for the unexpected.
Every minute that I spent preparing for the last trip paid me back with interest. Technology plus planning can be a powerful combination.
Welcome Skillshare to the TDS Podcast Community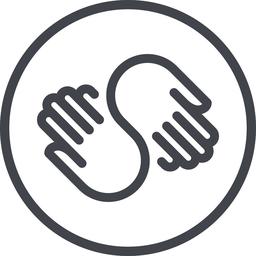 Skillshare is an online learning community with thousands of classes for creators, entrepreneurs, and curious people everywhere. You can take courses in photography, videography, audio production - you name it, they've got it. So whether you're picking up a new skill for your day job, figuring out your next side project, or pursuing a long-time passion, Skillshare has classes for you.
I'm looking at a course right now about removing background noise from audio recordings, since that's a situation that I run into every now and then. And there's plenty of other topics to help me stay on top of my game. And that's the goal isn't it? Keep getting better.
Join the millions of students already learning on Skillshare today with this special offer for TDS listeners: Get 2 months free. That's right, Skillshare is offering The Digital Story community 2 months of unlimited access to thousands of classes for free. To sign up, go to skillshare.com/tds.
And a big thanks to Skillshare for sponsoring this show!
Adobe fulfills its promise: Photoshop on iPad is officially here
You can read the entire DP Review article here.
Photoshop on iPad relies largely on the same underlying code, but tweaks a few things to account for the more touch-based input method the iPad offers. Like the desktop version of Photoshop, Photoshop on iPad offers full PSD support so working on projects between multiple devices shouldn't be a problem and new projects created on Photoshop on iPad will automatically be saved to Adobe Creative Cloud so you can pick back up on your computer if need be.
As previous reports from beta testers noted, not all of Photoshop's features are present in the current version of Photoshop on iPad. In Adobe's own words, it focused on bringing 'common tasks and workflows that we know will be useful for most Photoshop users.' Specifically, Adobe has included basic adjustments, brushes, cloning, spot healing, cropping, eyedropper, masking, layers and a few other features.
I downloaded it on to my iPad mini 5, and it ran fine. The app recognized my Creative Cloud subscription (Lightroom/Photoshop $9.99 a month), and logged me right in.
I did some work with the healing brush, and the results were good.
Our LA Street Photography Experience is Coming this March
This 3-day event on March 13-15 explores classic Los Angeles locations and architecture. Our excursions will take us as far west as Venice Beach, as well as famous movie spots and the back streets of this fascinating Southern California area.
You will learn new techniques for safe and effective street photography, how to capture the vibe of great architecture, and enjoy some classic California cuisine along the way.
Olympus Educator, Mike Boening, is our co-instructor. Those of you who have worked with Mike at our SF Street Photography events know how much he brings to the table. Not only is he an official Olympus Educator, he's an accomplished street photographer, and he's going to bring gear for you to test and learn about.
If you want to join Mike and me this coming March, just visit the information and registration page, or go to www.thenimblephotographer.com and click on the Workshops link, or go to the Olympus site - no matter how you get there, Mike and I are looking forward to working with you this coming Spring.
Updates and Such
Inner Circle Members: A big thanks to those who support our podcast and our efforts!
Podcasting Skills Course - The course date is scheduled for November 9, 2019. Registration is open now at www.thenimblephotographer.com.
B&H and Amazon tiles on www.thedigitalstory. If you click on them first, you're helping to support this podcast. (The Digital Story is supported by its audience. When you purchase through links on our site, we may earn an affiliate commission.) And speaking of supporting this show, and big thanks to our Patreon Inner Circle members:
Affiliate Links - The links to some products in this podcast contain an affiliate code that credits The Digital Story for any purchases made from B&H Photo and Amazon via that click-through. Depending on the purchase, we may receive some financial compensation.
And finally, be sure to visit our friends at Red River Paper for all of your inkjet supply needs.
See you next week!
More Ways to Participate
Want to share photos and talk with other members in our virtual camera club? Check out our Flickr Public Group. And from those images, I choose the TDS Member Photo of the Day.
Podcast Sponsors
Red River Paper - Keep up with the world of inkjet printing, and win free paper, by liking Red River Paper on Facebook.
Skillshare is an online learning community with thousands of classes for creators, entrepreneurs, and curious people everywhere. Get two months of learning for free by visiting www.skillshare.com/tds.
The Nimbleosity Report
Do you want to keep up with the best content from The Digital Story and The Nimble Photographer? Sign up for The Nimbleosity Report, and receive highlights twice-a-month in a single page newsletter. Be a part of our community!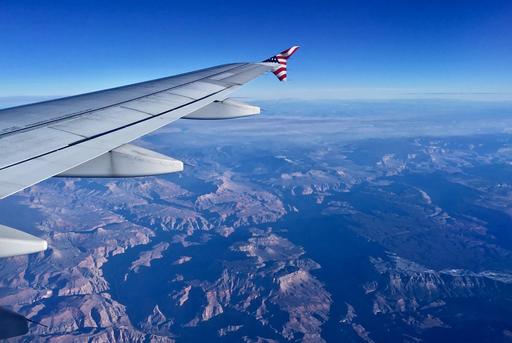 Want to Comment on this Post?
You can share your thoughts at the TDS Facebook page, where I'll post this story for discussion.