I wanted to do some extended shooting with my Olympus OM-D E-M5 Mark II, so I dug out the HLD-8 Power Battery Holder, which adds a second battery. After getting both parts attached, I experienced a noticeable Deja Vu moment. The rig felt a lot like the OM-D E-M1X that I had recently tested.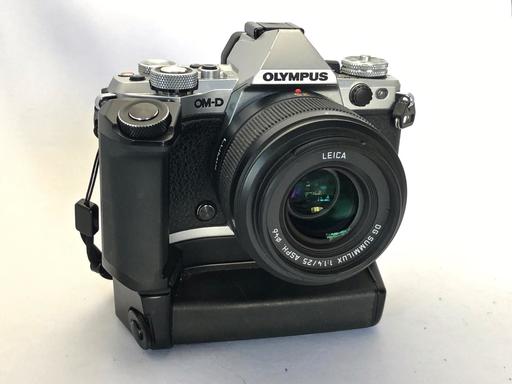 Olympus OM-D E-M5 Mark II with the HLD-8 Power Battery Holder.
Since I hadn't used this older kit for a while, I had forgotten how wonderful the Power Battery Holder felt and operated. It provides shutter buttons with rotating collars in both horizontal and vertical positions, plus two additional function buttons for the vertical grip. There's even a second dial in the vertical position, so you have twin dials regardless of the orientation. The additional BLN-1 battery holder is much more accessible than the port on the bottom of the camera. And you gain a headphone jack as well. It's very comfortable and balanced in both positions. Why didn't come back to this long time ago?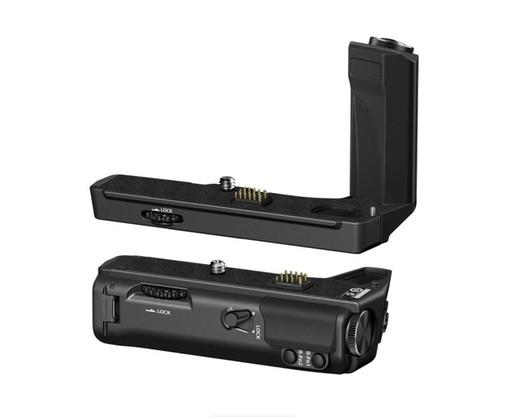 The two-piece kit is quite versatile. You can use just the grip without the battery holder, gaining extra comfort and the headphone jack on the left end. Or you can use them together for even more functionality.
As far as I can tell, we won't have the same option with the OM-D E-M5 Mark III that's offering the more basic ECG-5 Grip without battery holder. Those are nice, but it isn't as versatile as the HLD-8 kit.
If you have an E-M5 Mark II that you shoot with, you can purchase the HLD-8 for $279. In the camera's menu system, you can prioritize battery usage so the BLN-1 in the grip is tapped first, leaving the cell in the camera for backup use. You can also program the vertical function buttons. It really changes the camera.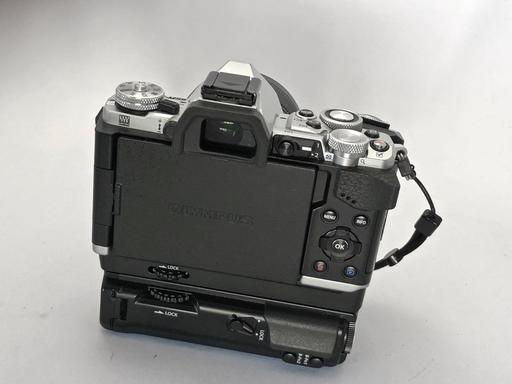 By no stretch of the imagination does a $279 purchase make your trusty E-M5 Mark II an E-M1X. But I have to say, it feels similar. And I think I'm going to stick with this going forward for my E-M5.
There are product links in this article that contain affiliate tags. In some cases, depending on the product, The Digital Story may receive compensation if you purchase a product via one of those links. There is no additional cost to you.
You can share your thoughts at the TDS Facebook page, where I'll post this story for discussion.