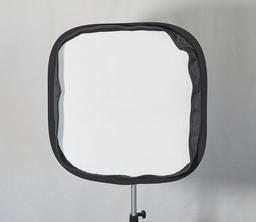 If you don't have a dedicated studio, but need to do studio work on occasion, you might be interested in the Angler Collapsible Softbox for 6x12" LED Lights ($49). When open, it measures a very handy W: 15.9" x H: 16.3" x D: 7.2" (W: 40.4 x H: 41.5 x D: 18.4 cm) that's perfect for many types of assignments including portraits and product shots. And when not it use, it collapses neatly into a 9" pouch.
It has all the goodies that you most likely would want, such as a reflective silver interior and an optional grid. And it doesn't need any attachment hardware when working with LED panels. I'm using it with the Genaray LED-7100T 312 LED Variable-Color light ($160). I use the larger batteries on the back of the unit, and attach the softbox to it using its hook and loop straps.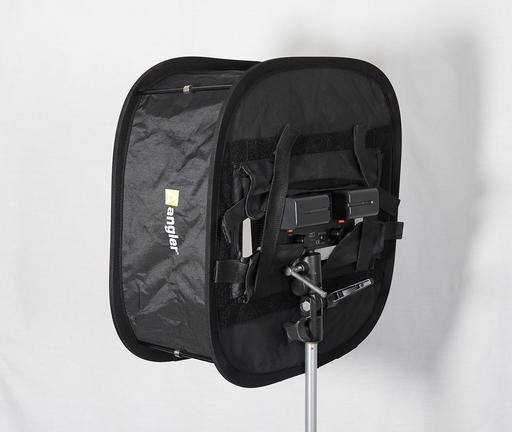 The combination of the Genaray LED panel and the Angler softbox create a portable but pleasing lighting set up for product shots that I use for the TheFilmCameraShop.
I would say that the Genaray LED-7100T 312 LED panel is the smallest light source that you would want to use with the Angle softbox, which can accommodate larger lighting units. But, personally, I like the more portable panels. So as long as I use the full-sized batteries, the tandem works quite well.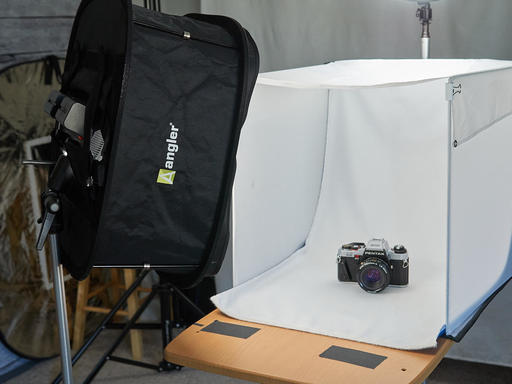 The other thing I appreciate is how compact this lighting setup is, not only for storage, but for work away from home base. If you've been looking for a nimble lighting modifier, I would recommend taking a look at the Angler Collapsible Softbox for 6x12" LED Lights.
There are product links in this article that contain affiliate tags. In some cases, depending on the product, The Digital Story may receive compensation if you purchase a product via one of those links. There is no additional cost to you.
You can share your thoughts at the TDS Facebook page, where I'll post this story for discussion.