The balancing act between being a good citizen during the pandemic and maintaining your sanity while doing so is a delicate one. But it can be done (with a few extra precautions).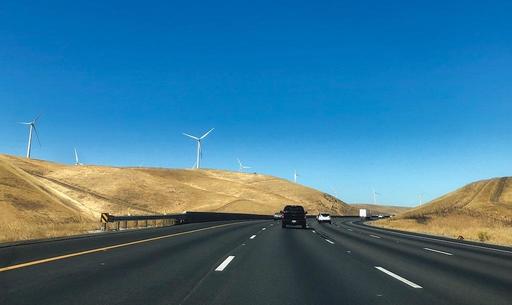 The goal is to have a short adventure to recharge the creative juices while staying safe and protecting others. In practice, the modifications are minor and worth the effort.
Hands and Face
By now, everyone knows the basics. But they become a bit more important on the road.
I carry a little bottle of hand sanitizer in my pocket and use it whenever I touch a public surface outside my car. For example, a necessary function of any road trip is refueling the car. You don't have to wear gloves, but do sanitize after returning the pump handle and before touching your keys or wallet.
Wear a mask to protect others when you're outside of the car, even if you don't have to go inside the station store to pay. Encounters come out of nowhere and happen quickly. Just keep your face covered until you're back inside your vehicle.
And whenever you have the opportunity to wash your hands with soap and water, take advantage of it.
Restrooms
Going to the bathroom can be a challenge. These days, not all restrooms are open.
The number one thing I learned (pun intended) is to not wait too long to start searching for relief. For example, on my recent road trip, I normally stop at McDonalds for breakfast and restroom break. This time, they had drive through only. Bathrooms were closed. Fortunately, I wasn't at critical mass yet. And I did find a public rest stop about 30 minutes later.
You also may want to invest $10 beforehand in a 6 pack of TravelJohn-Disposable Urinals. Just keep them in the car for those times when things just don't go your way.
Food and Drink
I've found that a combination of bringing my own food and beverages with the occasional stop along the way works great.
Your own supplies allow you to take advantage of public parks and rest areas with tables. Bring a couple outdoor tablecloths to cover the surface before breaking out the meal. This is much easier than trying to sanitize a large surface. Once the meal is over, fold the tablecloth so the side that was against the table is inside the fold. Use a fresh tablecloth for your next stop.
Restaurants with outside patios are also workable. You'll need your mask until seated. But after that, just practice social distancing in the fresh air. This can be a real treat!
Drive through rounds out the dining options. Obviously you don't want to use fast food for every meal, but grab and go works well for a breakfast that allows you to keep moving.
Final Thoughts
A little fresh air and change of scenery does wonders for the soul. And even though big adventures are not practical at the moment, short road trips are quite doable.
With a little planning and a lot of respect for others, you can have a great time and still be a responsible artist. Maybe it's time for a change of scenery.
You can share your thoughts at the TDS Facebook page, where I'll post this story for discussion.