One of the reasons that I enjoy taking pictures with the Fujifilm X100V is that its compact simplicity allows me to focus on my subjects and not fiddle with changing lenses and making unnecessary adjustments. I'm always ready to shoot.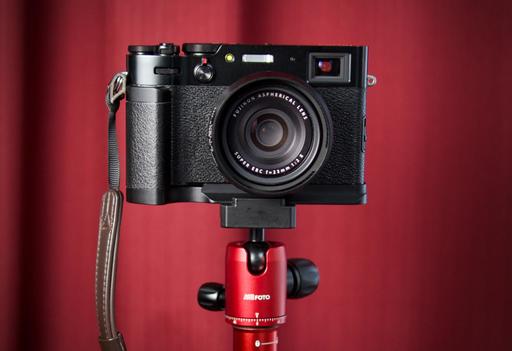 However, for those times when I needed a tripod for movie making or for long exposures, my comfort zone was disturbed. Fitting the camera with a tripod adapter plate was an extra step that slowed down the process too much for my tastes. That's when I investigated and purchased the JJC Dedicated Metal Hand Grip L Bracket ($39) that provides me with a comfortable grip for handheld photography and an always-ready Arca Swiss adapter for tripod work.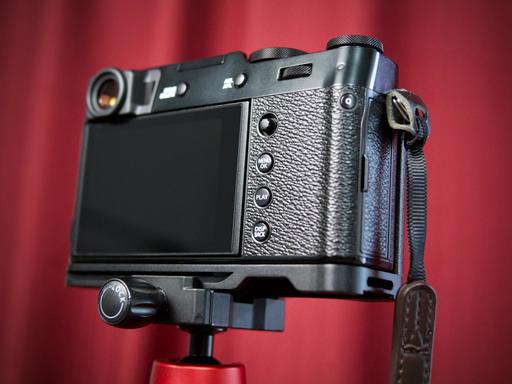 The JJC bracket fits like a glove on the X100V (and the X100F as well). It provides access to the battery compartment, a speaker opening, a tripod socket (if you need something additional to the Arca Swiss), and a very comfortable front grip.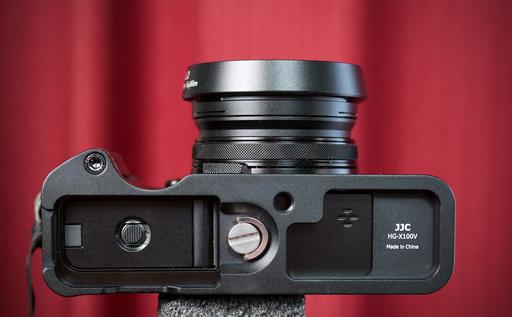 The bracket is designed with high quality aluminum that is both sturdy and light. And if it's possible, it makes the the X100V even more handsome that it was before.
In practice, I can now mount the camera to any of my tripods in seconds without having to search for an adapter plate and make sure that it is fitted correctly. The JJC bracket is always aligned perfectly and never slips nor slides.
The back LCD still flips up unimpeded. The side port door opens without interference. And I don't have to worry about setting the camera on a rough surface because the bracket now protects the bottom of the X100V.
If you're looking for a practical way to work more easily with your premium camera, whether it be the X100V or another model, I highly recommend one of these brackets. And if you have the Fujifilm, then look nor further than the JJC Dedicated Metal Hand Grip. Highly recommended.
Product Links and Comments
There are product links in this article that contain affiliate tags. In some cases, depending on the product, The Digital Story may receive compensation if you purchase a product via one of those links. There is no additional cost to you.
You can share your thoughts at the TDS Facebook page, where I'll post this story for discussion.