Let me put it this way: If I bought the same amount of Canon original ink cartridges that are in the box pictured below, it would cost far more than I spent for the printer.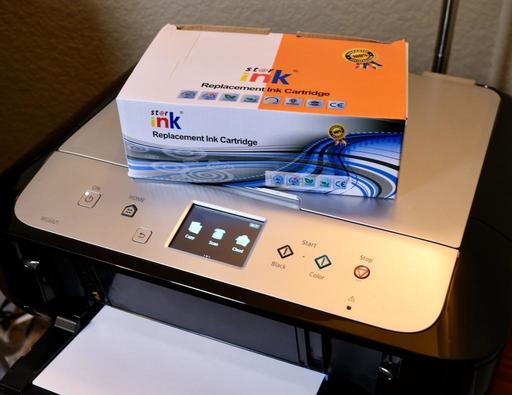 I do a lot of printing. I output labels for TheFilmCameraShop, snapshots for family, concepts for projects, and more. And since I switched to Starink Compatible Ink Cartridges, I'm paying a fraction of the cost that I once spent on Canon OEM ink. My printer hasn't melted, clogged up, or slowed down in any way what-so-ever.
Here's what I spent $18.99 for with free shipping: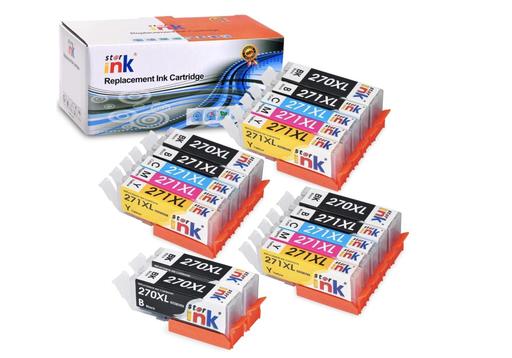 In case you can't see the picture, that's 17 cartridges that were fully filled and ready for action. The contents are environmental friendly, certified by ISO9001, ISO14001, CE, RoHS. The chips are recognized by the printer as Canon ink, and most importantly, the output looks great.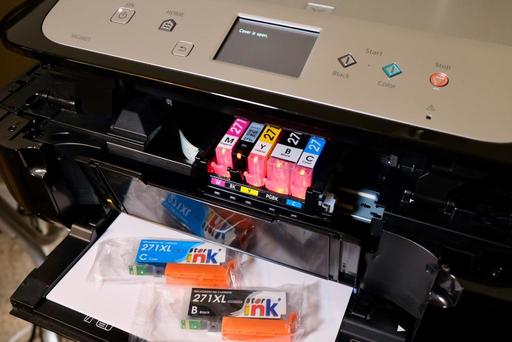 Now to be clear, I'm not talking about my high-end 13" printer for fine art work on archival stock. I'm still using top quality Red River Paper and original Canon ink for those jobs.
But the bulk of my printing are quick-turnaround jobs using a Canon Pixma for greeting cards, labels, scanned documents, and snapshots. Why should I pay through the nose for ink to review a memo or output a USPS label?
If you have a lovely multifunctional printer that you're not being creative with because of the cost of ink, then consider Starink Compatible Ink Cartridges. I don't think twice about making a personalized card for a friend, or a printing a 4"x6" for my Mom - and nor should you.
Product Links and Comments
There are product links in this article that contain affiliate tags. In some cases, depending on the product, The Digital Story may receive compensation if you purchase a product via one of those links. There is no additional cost to you.
You can share your thoughts at the TDS Facebook page, where I'll post this story for discussion.