One of the best deals in audio right now are the Status Audio BT One Wireless On-Ear Headphones at $59 to $79, depending on where your purchase them. They are stylish, easy to use, and sound fantastic.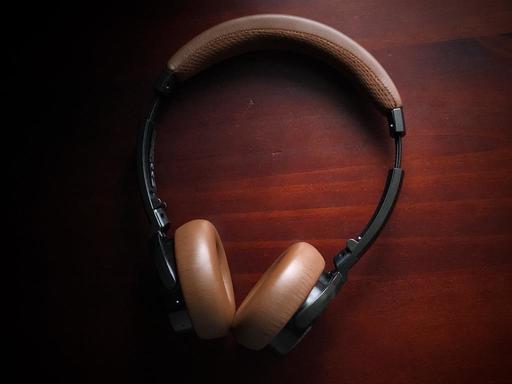 The over-the-ear design is great for those who don't always want to use earbuds, and the reward is longer battery life (up to 30 hours), better sound, especially compared to AirPods, cleaner mic, and excellent compatibility with all of your devices thanks to Bluetooth 5.0.
I'll start with the wireless capability because it's really impressive, noting the 25-meter range and multi-point pairing support (connect two phones, computers, or tablets at the same time). The BT One is compatible with virtually any smartphone, tablet, or computer. Support for the aptX codec makes listening on compatible devices (PC, MacBook, Android Devices, Personal Media Players Pixel) even clearer.
I connected the headphones to my iPhone X, iPad mini, and MacBook Pro without any difficulty. Pairing mode is enabled by holding down the + - volume buttons simultaneously. Once pairing is achieved, the BT One will appear in the Batteries display so you can monitor its (very long) charge capacity.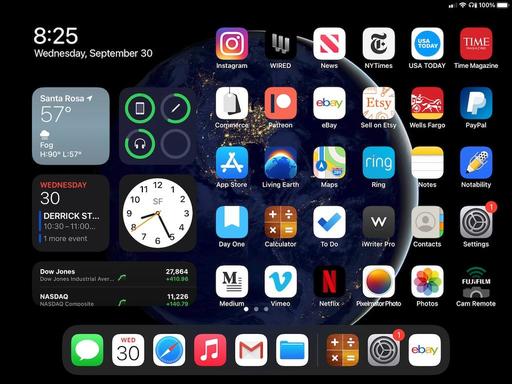 Once the headphones were paired with the iPad mini, they appeared in the Battery Widget along with readouts for the Apple Pencil and the iPad itself.
But the real beauty of the BT One is its sound - clear highs, good midtones, and bass that isn't muddy. Channel separation is excellent, and I was able to enjoy arrangements in a way that I hadn't experienced before with the AirPods.
It seems like the good audio combined with long battery life and excellent mic would also make the BT One headphones the preferred choice for long phone calls. No more running out of juice after 45 minutes of talking. And that part, the battery, is true. But in terms of audio quality, I have had reports of echo effect for the other person when I'm using the headphones. My audio sounded fine, but they reported unsatisfactory sound on their end. I haven't been able to track this down. But for the moment, it is an issue.
The Status Audio BT One Wireless On-Ear Headphones include a handsome carry case, USB-C charging cable, and a stereo cable to connect to devices without Bluetooth. The headphones are relatively compact and quite light. Ample padding ensures comfort for extended listening sessions. And when you really want to enjoy your music, they are an outstanding choice. If your primary goal is using them for phone calls, however, I would consider other options.
Pros - Easy connectivity, excellent sound, stylish design, carry case included, good value for the money. Cons - Fit is slightly tight, buttons are smallish and take a little practice for easy use, and mysterious echo reported occasionally for phone calls.
Update 10/02/2020 - I've exchanged emails with Status Audio Customer Support. They were quite responsive to the echo issue and provided me with some troubleshooting steps that I think would work for Android devices. But since I'm using an iPhone, none of the suggestions solved the problem.
Here's the final note from them: "Thanks for going through the troubleshooting process with me here; truly sorry about the echo issue on your BT One's again. The microphone sensitivity that we've programmed into the BT One headphones is consistent across all units. That said, I don't think a replacement unit is going to solve the problem. I'm not trying to disregard the issue you are experiencing. A small number of customers have experienced this same issue. So I'm happy to process a return if that's the direction you would like to go here. We are truly sorry again for this inconvenience. Please let me know how you would like to proceed."
I asked them to keep me posted if there were any new developments. In the meantime I've decided to keep the headphones. Aside from the phone call issue, I really like them. And my primary use is still listening to music.
How to Get Started with Vinyl Records
Take a hands-on journey with Derrick Story as he shows you how to set up a HiFi stereo system, add vinyl records to your music library, care for them, and finally, how to digitize the albums for personal listening.
Join him for the online course, How to Get Started with Vinyl Records.
Everything you need to know to get started with records, or to rekindle your love for vinyl LPs. Plus, you'll get 30-percent discount codes for digitizing software from Rogue Amoeba. The money you will save is more than you'll spend for the price of this training. What a great value!
Over the course of an hour, Derrick will show you:
All of the gear that you need to set up a HiFi system.
How to wire up and configure your kit.
Where to find records and what to look for.
How to take care of your vinyl so that it lasts a lifetime.
How to digitize your albums and add them to your digital music catalog.
Tips and tricks to enhance your enjoyment.
You can get started today by downloading this online course for $14.95. Included is the 1-hour video instruction movie with a PDF class notes that includes links to all of the hardware and software discussed in the training, plus the discount codes.
Discover the joy of vinyl music today!
Product Links and Comments
There are product links in this article that contain affiliate tags. In some cases, depending on the product, The Digital Story may receive compensation if you purchase a product via one of those links. There is no additional cost to you.
You can share your thoughts at the TDS Facebook page, where I'll post this story for discussion.