This is The Digital Story Podcast #757, Sept. 22, 2020. Today's theme is "Backup Is Not a 4-Letter Word." I'm Derrick Story.
Opening Monologue
Seems like every endeavor has a component that's not as much fun as the others. In the pursuit of photography, backing up files is a perfect example. But we can make it better. And on this week's show I share five tips toward that goal, plus introduce you to a nifty hardware device that fits right in to our discussion. All of that, and more, on today's TDS Photography Podcast.
Backup Is Not a 4-Letter Word
If you've ever seen Dustin Hoffmann in the movie, The Graduate, you'll recognize what I'm about to say. He received sage advice for his career in just one word: Plastics. Well, I have just one word that should be at the foundation of your backing up and archive strategy: Automate.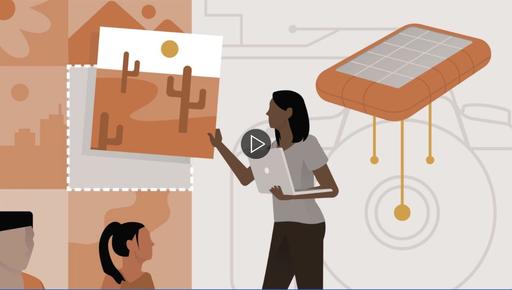 I will cover a few different techniques today, but at the heart of the process is having as much automation as possible. In my case, I have iCloud and Dropbox grabbing files and storing them without me manually having to do anything. You may choose a different service, but I encourage you to bring as much automation as you can into your backup plan.
Also, just a note on the difference between backing up and archiving. Backing up is what you do during a project to ensure that you don't lose your work. Archiving happens once the project is over in case you need to revisit it. Archives are the final versions. Backups are the works in progress.
You need to be able to tap backups quickly, but archives can live on devices that aren't as speedy, but are indeed reliable.
Here are five additional thoughts to consider when endeavoring to preserve your work.
3-2-1 Rule - 3 copies of your data (1 primary copy and 2 backups), 2 types of storage media (local drive, network share, etc.), one copy offsite (or in the Cloud)

Don't Erase Memory Cards Until 3-2-1 Is in Place - Or at least consider your memory cards one of your 3 copies until superseded by something else.

Once Your Develop Your System, Test It - You don't want to wait until disaster strikes to discover that you have a flaw in your approach.

Spin Up Your Hard Drives at Least Twice a Year - Help them stay healthy with regular tests.

Continue to Explore New Technologies that Can Make Your Job Easier - Things are constantly changing in this area. Keep up with those changes to make your approach as easy as possible.
Once I'm not a working photographer anymore, I'm not sure how much content I will retain - maybe just images that have personal meaning to me and those close to me. But until then, I'm trying to make this process as simple as possible.
The New Donation Kit for Carefree Shipping of Found Film Cameras
We have more time around the house than ever. And you finally dove into that bedroom closet that's been begging for some organization.
If you found a film camera that you're no longer using, our new Donation Kit makes it easy to pack and ship. Just visit the Contact Form on thenimblephotographer.com, click the box next to Donating a Film Camera, and let me know what you have. In your note, be sure to include your shipping address.
If it's a camera we can use for the shop, I'll send you a Donation Kit that includes a USPS Priority Mail shipping box and prepaid label. All you have to do is tape it up, insert the camera, and add the label. USPS will pick up your shipment from the front door of your house during their regular mail delivery. It's that simple!
Your donation help get analog gear in the hands of aspiring fine art photographers, and the proceeds help support this podcast.
Kingston DT2000 Encrypted USB Flash Drive Review
Protecting your data during transport involves both physically ensuring its integrity and guaranteeing its safety from other people. The Kingston DT2000 Encrypted USB Flash Drive does both.
Top-Notch Encryption
Kingston's DataTraveler 2000 is designed to be secure, with an alphanumeric keypad that locks the drive with a word or number combination, for easy-to-use PIN protection. DT2000 features hardware-based, Full Disk AES 256-bit data encryption in XTS mode. Encryption is done on the drive and no trace of the PIN is left on the system. It's FIPS 140-2 Level 3 certified, to meet a frequently requested corporate IT requirement.
Feature highlights include:
Alphanumeric keypad makes it easy to unlock your device.
FIPS 140-2 Level 3.
Full Disk AES 256-bit hardware-based encryption.
Administrator (Admin) PIN - Enables admin access to the drive and ability to issue new user PIN if user forgets PIN.
Can be used on any device with a USB 2.0 or USB 3.1 Gen1 (USB 3.0) port (and I've used via USB-C as well with an adapter).
Read-Only Access - Admin can pre-provision a drive with pre-loaded content as read-only for the user.
Compatible with: Windows 10, Windows 8.1, Windows 8, macOS v.10.12.x - 10.15.x, Linux kernel v.4.4.x, Chrome OS, and Android3.
Speed: USB 3.1 - 135MB/s read, 40MB/s write; USB 2.0 - 30MB/s read, 20MB/s write.
Bottom Line
After having tested both the Kingston Datatraveler 2000 64 GB model ($153) and the Kingston Datatraveler 2000 128GB model ($234), I can say that they are confidence-inspiring devices.
LinkedIn Learning - Get Serious about Protecting Your Digital Files
You can start fine-tuning your workflow today by watching Organizing and Archiving Digital Photos on LinkedIn Learning and on lynda.com. It's a great way to begin the process of protecting your digital media for years to come.
Updates and Such
Inner Circle Members: A big thanks to those who support our podcast and our efforts!
B&H and Amazon tiles on www.thedigitalstory. If you click on them first, you're helping to support this podcast. (The Digital Story is supported by its audience. When you purchase through links on our site, we may earn an affiliate commission.) And speaking of supporting this show, and big thanks to our Patreon Inner Circle members:
Affiliate Links - The links to some products in this podcast contain an affiliate code that credits The Digital Story for any purchases made from B&H Photo and Amazon via that click-through. Depending on the purchase, we may receive some financial compensation.
And finally, be sure to visit our friends at Red River Paper for all of your inkjet supply needs.
See you next week!
Product Links and Comments
There are product links in this article that contain affiliate tags. In some cases, depending on the product, The Digital Story may receive compensation if you purchase a product via one of those links. There is no additional cost to you.
You can share your thoughts at the TDS Facebook page, where I'll post this story for discussion.