This is The Digital Story Podcast #758, Sept. 29, 2020. Today's theme is "The Glass I Love and the Glass I Use." I'm Derrick Story.
Opening Monologue
No doubt, one of the best investments any artist can make is in quality photography lenses. And I do have some beauties. But what's fascinating to me, is that I have lenses that I absolutely love and would be reluctant to let go of, and then I have those optics I use on a daily basis. And the two aren't always the same. I'll explain on today's TDS Photography Podcast.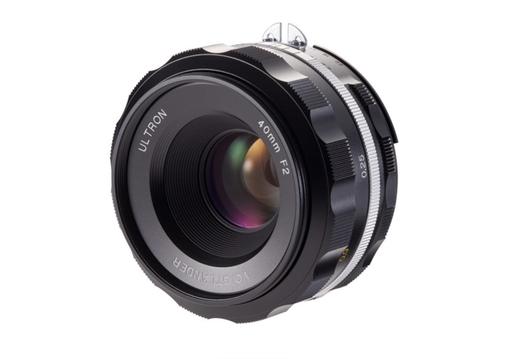 The Glass I Love and the Glass I Use
One of the lenses that I owned for the longest time, I mean decades, was the Canon EF 85mm f/1.8. I bought it new when I was shooting weddings with a Canon EOS Elan 35mm film camera.
I loved that short tele because it was fast (f/1.8), light, quiet focus, handsome, and it took great pictures. In fact, one of the metal prints that I have hanging in the studio was captured with that lens on a Canon 5D in Washington D.C.
As much as I loved that lens, I didn't shoot with it that often. Normally I would have a zoom on the camera body, something like the EF 24mm-105mm f/4. A perfectly good lens that I used daily, but I did not love it. In fact, I hadn't even thought about it until preparing for this podcast. Yet, I still think about the 85mm all the time.
I thought you might be interested to know other optics that fall into one of these two categories, and map them to your own favorites. So here's what we're going to do. I'm going to describe 5 lenses that I currently own, but I'm not going to say which category they fall into until the end of the segment.
As I describe them, as straight as I can, guess which category that each one belongs in: a lens that I love, or a lens that I use. And one of them will be both. Let's get started.
OK, so are you ready for the answers? Here we go.
Newspaper Navigator Lets You Search 1.56M Newspaper Photos Throughout History
You can read the entire article here on PetaPixel.
The Library of Congress has created something really cool. It's called the Newspaper Navigator, and it's an AI-powered image search that lets you browse through over 1.5 million newspaper photos from over 16 million pages worth of digitized newspapers published between 1900 and 1963.
The Newspaper Navigator project is the brainchild of Computer Science PhD student Benjamin Charles Germain Lee, who is a part of the Library of Congress' 2020 Innovator in Residence Program.
The project is essentially a machine learning-based search engine built on top of the LoC's Chronicling America project; Chronicling America already allows you to search old newspaper photos by text using Optical Character Recognition (OCR), but Lee's Newspaper Navigator takes that to the next level by allowing you to search this same archive by image.
He achieved this by training a machine learning model using thousands of manual annotations created by real people as part of the Library of Congress' "Beyond Words" initiative. That data helped the computer "learn" the difference between image categories like Cartoons, Illustrations, Maps, and Photographs, as well as identifying key content within each image. This allowed him to automatically tag the photos and make the database searchable.
The New Donation Kit for Carefree Shipping of Found Film Cameras
We have more time around the house than ever. And you finally dove into that bedroom closet that's been begging for some organization.
If you found a film camera that you're no longer using, our new Donation Kit makes it easy to pack and ship. Just visit the Contact Form on thenimblephotographer.com, click the box next to Donating a Film Camera, and let me know what you have. In your note, be sure to include your shipping address.
If it's a camera we can use for the shop, I'll send you a Donation Kit that includes a USPS Priority Mail shipping box and prepaid label. All you have to do is tape it up, insert the camera, and add the label. USPS will pick up your shipment from the front door of your house during their regular mail delivery. It's that simple!
Your donation help get analog gear in the hands of aspiring fine art photographers, and the proceeds help support this podcast.
The Online Eastern Sierra Photography Workshop
I'm thrilled to announce the Online Eastern Sierra Photography Workshop on November 6-7, 2020.
This event will be unlike others that you may have read about or even attended yourself. We are taking the popular components of the TDS physical workshops and digitizing them. Here are a few examples.
The Opportunity to Share Your Photos with Me and the Class - Even though the live event begins on Friday, Nov. 6, You will receive lesson tutorials on Oct. 21 and 28, then have time to go outside and practice these techniques. If you wish, you can share your favorite images from the practice sessions to be incorporated in the workshop.

Small Group for a More Personal Experience - Even though it's an online event, class size is limited to 15 to ensure you have ample opportunities to get your questions answered (by me and other class members).

Ongoing Conversations Beyond the Event Itself - I'm setting up a page online that will feature content from our event with the ability for ongoing conversations among class members.
Even though I'm using the Eastern Sierra as a backdrop for my tutorials, your photography and contributions to this workshop could be from anywhere in the world. In other words, it's all about the photography, not the specific location.
Since this is our first online event of this type, the tuition is only $150. Seats are limited and available on a first come, first served basis. Sign up today by visiting the Online Eastern Sierra Photography Workshop page at theNimblePhotographer.com.
Updates and Such
Inner Circle Members: A big thanks to those who support our podcast and our efforts!
B&H and Amazon tiles on www.thedigitalstory. If you click on them first, you're helping to support this podcast. (The Digital Story is supported by its audience. When you purchase through links on our site, we may earn an affiliate commission.) And speaking of supporting this show, and big thanks to our Patreon Inner Circle members:
Affiliate Links - The links to some products in this podcast contain an affiliate code that credits The Digital Story for any purchases made from B&H Photo and Amazon via that click-through. Depending on the purchase, we may receive some financial compensation.
And finally, be sure to visit our friends at Red River Paper for all of your inkjet supply needs.
See you next week!
Product Links and Comments
There are product links in this article that contain affiliate tags. In some cases, depending on the product, The Digital Story may receive compensation if you purchase a product via one of those links. There is no additional cost to you.
You can share your thoughts at the TDS Facebook page, where I'll post this story for discussion.