This is The Digital Story Podcast #761, Oct. 20, 2020. Today's theme is "Imagine Large Sensor Computational Photography." I'm Derrick Story.
Opening Monologue
If you followed last week's Apple Event, then you're probably familiar with the term ProRAW, a new format that Apple will be making available on iPhone 12. Among other things, ProRAW attempts to blend computational photography with the benefits of RAW. And it got me thinking: what a shame to waste such a brilliant idea on a small sensor camera. I explain why in today's TDS Photography Podcast.
Imagine Large Sensor Computational Photography
I recently published a piece on Medium.com titled, "The Case Against Full Frame." The point of the article was that the major camera manufacturers are relying on the brute force of a large sensor while smartphones are using machine learning to advance their cause. In other words: brains vs brawn.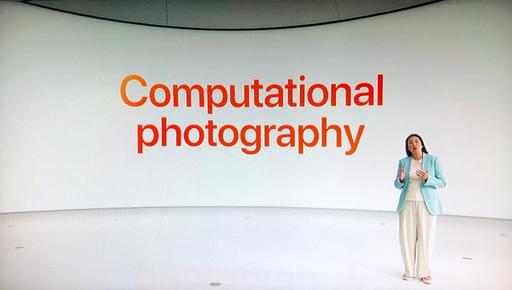 But what if we could have both? We saw a glimmer of that with Olympus in the E-M1 Mark III and the E-M1X - combining computational photographer with a larger sensor. Aside from the specific processors and engines, we would need software to make it all hang together. And the ProRAW format seems like a reasonable bow to tie everything up.
The thing about RAW, as we all know, is that it's rather dull on its own. Yes, we can apply profiles in Lightroom and Capture One Pro that give us a more palatable starting place. But what if we could go beyond those simple profiles to computational versions that presented us with initial images that knocked our socks off?
Plus, have the added benefit of being able to adjust those initial presentations with non-destructive tools? That would be a workflow that I would be very interested in.
Remember George Bernard Shaw's quote that "youth is wasted on the young." I'm starting to understand what he meant now. But to put it into photography terms, machine learning is wasted on the small. Why do we have to choose between smarts and muscle?
While you ponder that, let me tell you a bit more about Pro RAW.
"ProRAW gives you all the standard RAW information, along with the Apple image pipeline data. So you can get a head start on editing, with noise reduction and multiframe exposure adjustments already in place -- and have more time to tweak color and white balance."
"Get a head start on editing" is really the beauty of this for mobile photographers. Many of us shoot with both an interchangeable lens cameras and an iPhone. But the workflows are much different.
For my Olympus PEN-F for example, I shoot in RAW+Jpeg, use the Jpegs when I nail it, and go to the RAWs if the photo needs a bit more work. On my phone, I rarely shoot in RAW because I have to use a different camera app and the workflow isn't as smooth. Plus, editing RAW files on the phone isn't that fun.
With Apple ProRAW, I don't have to start from scratch with my mobile RAW files. I can enjoy the magic of computational photography, then tweak the results to my personal tastes without compromising the file. This is something that I would love to see expand beyond iPhone photography.
So how do we get there?
I think we need to ask for it. We need to let camera manufacturers know that we want similar benefits that smartphone users currently enjoy. I don't think we can leave it up to them. Because to this point, they just haven't been reading the memo.
Fujifilm Announces the X-S10
You can read the entire article here on DP Review.
When you first catch a glimpse of the Fujifilm X-S10, your first thought might be 'this is a Fujifilm?' With a deep grip, more pronounced viewfinder 'hump' and a big dial that adjusts your shooting mode rather than the shutter speed, the X-S10 is something of a departure in design from previous midrange and high-end X-series cameras.
The company describes the X-S10 as a cross between the X-T30 and the X-H1: You get the guts from the former and the design and in-body image stabilization feature (in a new miniaturized form) from the latter. The camera is targeted toward users who may have Canon Rebels or lower-end Nikon DSLRs who want something a little more 'familiar' than a typical Fujifilm camera. And, with a price of $999 for the body - $100 more than the X-T30 - it's not necessarily out of reach for that audience.
26MP X-Trans BSI-CMOS sensor
5-axis in-body image stabilization
On-sensor phase detection
3", 1.04M-dot fully articulating touchscreen
2.36M-dot OLED electronic viewfinder
30 fps burst shooting with crop (up to 20 fps without)
DCI and UHD 4K capture at up to 30p with F-Log support
External mic and headphone sockets
325 shots per charge using LCD
USB Power Delivery support
Single UHS-I card slot
Wi-Fi + Bluetooth
The X-S10 is very much a blend of the X-T30 and X-T4 in terms of specs. You get the same sensor, processor and performance of the X-T4, but with things like the EVF resolution and single, slower SD card slot on par with the X-T30.
In terms of pricing, the X-S10 Mirrorless Digital Camera with 18-55mm Lens is available for pre-order now for $1,399 and should ship on Nov. 19. That's a pretty good deal for what looks like a terrific camera for serious enthusiasts.
The New Donation Kit for Carefree Shipping of Found Film Cameras
We have more time around the house than ever. And you finally dove into that bedroom closet that's been begging for some organization.
If you found a film camera that you're no longer using, our new Donation Kit makes it easy to pack and ship. Just visit the Contact Form on thenimblephotographer.com, click the box next to Donating a Film Camera, and let me know what you have. In your note, be sure to include your shipping address.
If it's a camera we can use for the shop, I'll send you a Donation Kit that includes a USPS Priority Mail shipping box and prepaid label. All you have to do is tape it up, insert the camera, and add the label. USPS will pick up your shipment from the front door of your house during their regular mail delivery. It's that simple!
Your donation help get analog gear in the hands of aspiring fine art photographers, and the proceeds help support this podcast.
Updates and Such
The Online Eastern Sierra Photography Workshop Begins this Week
Our sold out Online Eastern Sierra Photography Workshop begins with its first assignment this week.
I've created a new space called DerrickStoryOnline to support our virtual and physical workshops. Those who signed up for the Eastern Sierra event will have permanent access to this growing community. Soon, I will announce our next event. If you want to be a part of this, keep your eye peeled.
Inner Circle Members: A big thanks to those who support our podcast and our efforts! If you want to learn more about our Patreon supporters and their community, visit our Inner Circle page.
B&H and Amazon tiles on www.thedigitalstory. If you click on them first, you're helping to support this podcast. (The Digital Story is supported by its audience. When you purchase through links on our site, we may earn an affiliate commission.) And speaking of supporting this show, and big thanks to our Patreon Inner Circle members:
Podcast Player is Fixed: For those of you with updated Safari browsers, you may have noticed error messages of late. Well, we fixed the problem!
Affiliate Links - The links to some products in this podcast contain an affiliate code that credits The Digital Story for any purchases made from B&H Photo and Amazon via that click-through. Depending on the purchase, we may receive some financial compensation.
And finally, be sure to visit our friends at Red River Paper for all of your inkjet supply needs.
See you next week!
Product Links and Comments
There are product links in this article that contain affiliate tags. In some cases, depending on the product, The Digital Story may receive compensation if you purchase a product via one of those links. There is no additional cost to you.
You can share your thoughts at the TDS Facebook page, where I'll post this story for discussion.