Nikon has joined other camera manufacturers in creating free software to enable selected cameras as webcams. The timing couldn't be better as work online continues to dominate the business landscape. The Nikon Z5 with 24-50mm Lens at $1,696 is relatively affordable in the full frame mirrorless category. I decided to take it for a spin with the new Webcam Utility for the Mac.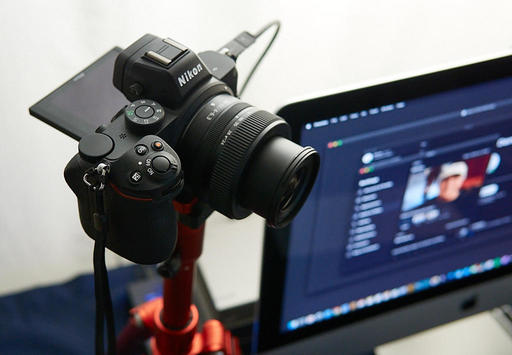 It's easy to get started with the software. Basically, you download a disk image and install it. That's it. I restarted the Mac just to make sure everything was clean, then fired up the camera and QuickTime for a test.
The Webcam Utility works behind the scenes. You don't have to launch an app or do anything special to enable it once installed. Instead, your Nikon camera appears as an option for Skype, Zoom, etc. It was also available in QuickTime, which it doesn't officially support.
I made a test movie and the audio and visual were out of sync. I wasn't too worried because this wasn't the intended use for the Webcam Utility. And to be honest, I was just happy to see a picture.
I moved to Skype and opened preferences. As promised, the Nikon Webcam Utility was an available option.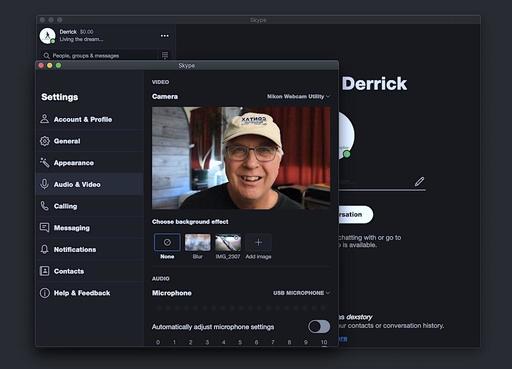 I made a few test calls and everything looked and sounded great. You need to use a separate audio source with this kit, not the mics on the Z5, which is fine. I tapped my normal mic setup and used the Nikon for video only. All was good.
One of the questions that I had was how well would the relatively slow f/4-6.3 24-50mm zoom work for this application. My normal rig is an Olympus PEN-F with 17mm f/1.8 lens. But because the Nikon Z5 can handle high ISOs, the slower lens wasn't an issue, and the picture was quite good.
I bring this up because webcammers can order the basic kit and call it a day. Mount the Z5 to a small tripod, attach the included USB cable to the computer, load the software, and start broadcasting. Simple.
The Nikon Webcam Utility is available for Mac and Windows computers. And the Nikon Z5 with 24-50mm Lens is an excellent all-around camera that also works well as a webcam. Well done Nikon!
The Essential Steps to Impressive Video Conferencing
If you want to learn more about looking and sounding great for your next online interaction, then I think you'll very much enjoy my online workshop, The Essential Steps to Impressive Video Conferencing.
This 1-hour deep dive focuses on the three major areas of successful online interaction: Audio, Video, and Environment. During the course, I walk you through a variety of techniques that range from using gear that you already have, to improving your chops through a few inexpensive purchases.
The course is available on our Nimble Photographer Workshop Page for $14.95.
I have tons of great tips and techniques waiting for you there. If you want to get serious about how you appear during online meetings, classes, interviews, and family interactions, then you definitely will want to watch this course.
Product Links and Comments
There are product links in this article that contain affiliate tags. In some cases, depending on the product, The Digital Story may receive compensation if you purchase a product via one of those links. There is no additional cost to you.
You can share your thoughts at the TDS Facebook page, where I'll post this story for discussion.