One of the few bright spots in 2020 was the debut of the Fujifilm X100V APS-C digital camera. In a year of excellent releases from Canon, Nikon, Panasonic, Olympus, and Sony, the X100V is the camera that I carry in my backpack and reach for in most situations.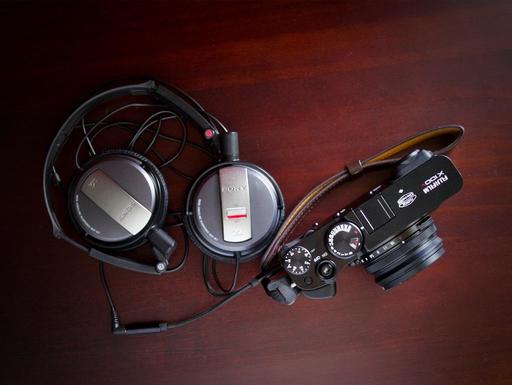 Its specs are impressive, but this camera's appeal transcends its data sheet. At the top of the list is how I feel with it in my hands, ready to shoot. The only camera that rivals this affection for me is the Olympus PEN-F, and earlier camera of the year that I still use frequently. Both the PEN-F and the X100V make me want to take pictures. I search for subjects just to have the joy of shooting with them.
Creatively speaking, the film simulations in the X100V combined with the tilting LCD and optical/electronic viewfinder allow me to see the world in unique colors and tones that are far more exciting than the typical digital image. Whether it's a snapshot of a family member, a moment on the streets, or a stunning Sonoma County landscape, I feel like an artist every time I press the shutter button.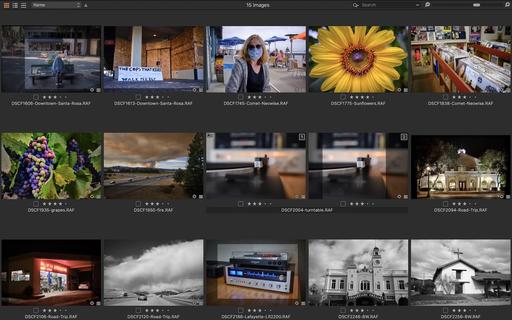 And then when I sit down at the computer to browse and edit the files in Capture One Pro, I am delighted by the image quality this camera produces. The Jpegs are beautiful and the RAWs are infinitely editable. Whether I'm at f/2.0 or f/11, ISO 200 or 3200, I'm pleased with what I see.
The X100V is the camera that I've used to document the pandemic in L.A. and S.F. It's the camera that I grab when I jump out of the car to capture something beautiful. And I feel absolutely comfortable with the Fujifilm when I'm out on the street.
My Honorable Mentions for 2020 are the Olympus OM-D E-M1 Mark III and the Nikon Z5 with its cool 24-50mm pancake zoom lens. I very much enjoyed testing both of those, along with the latest from Canon and Panasonic. But at the end of the day, the Fujifilm X100V is the camera that I own and use daily. And it is my pick for top camera of 2020.
Product Links and Comments
There are product links in this article that contain affiliate tags. In some cases, depending on the product, The Digital Story may receive compensation if you purchase a product via one of those links. There is no additional cost to you.
You can share your thoughts at the TDS Facebook page, where I'll post this story for discussion.