This is The Digital Story Podcast #781, March 9, 2021. Today's theme is "A Growing Interest in Fixed-Lens Cameras" I'm Derrick Story.
Opening Monologue
Whether it's a super-compact Sony RX-100, a handsome Canon G5X, or a posh Leica Q2, fixed-lens cameras are more and more part of the conversation among photographers who want to combine imaging power with portability. On today's show, we'll examine some of the thinking behind their popularity and my recommendations if you're in the market for one yourself. I hope you enjoy the show.
Tune-In Via Your Favorite Podcast App!

---

Apple Podcasts -- Spotify Podcasts -- Stitcher

Podbean Podcasts -- Podbay FM -- Tune In
A Growing Interest in Fixed-Lens Cameras
One of the most popular questions during the recent iPhone Pro Workshop was inquires about great fixed lens cameras to complement an advanced smartphone (itself a fixed-lens device). The thinking being, I really like my iPhone, but I also want an excellent digital camera. And if I don't have to buy a bunch of lenses and accessories, I can spend a bit more on the camera itself.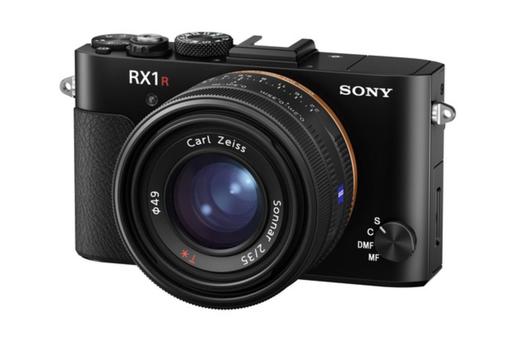 That perfectly reasonable thinking. Another viewpoint was" "I already have an interchangeable lens system that I like. I don't plan on starting over. But I would like a more compact camera for those times I don't want to lug my system around." Yet another common sense approach.
There is something appealing about a camera that only needs a spare battery as a accessory. It's easy to grab on the way out the door, stash in your jacket pocket, and call it a day.
Plus, there are some great cameras to choose from. Here are my five favorite fixed lens models, ranging from the most expensive to downright affordable.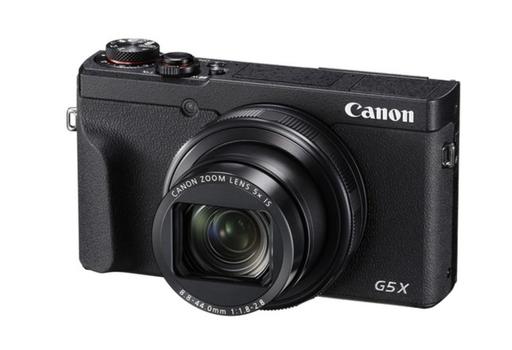 There are other excellent contenders such as the Panasonic Lumix DC-LX100 II ($797) that didn't make the top five for features such as a fixed LCD, that may not be an issue for you. Any of these choices would make an excellent single-camera companion to your smartphone, and provide lots of enjoyment along the way.
My Writing on Medium.com
I now have more than 25 published articles on Medium.com. And if you haven't visited the site, and enjoy good writing on a variety of topics, I suggest that you may want to take a look. You can just go to the home page and enter "Derrick Story" in the search field. And if you like what you read, then follow me!
Second Session of Integrating iPhone into a Pro Photography Workflow Online Workshop - April 21 to May 15, 2021
The first session of "Integrating iPhone into a Pro Photography Workflow" Online Workshop has sold out. But now I've posted a second session that begins April 21, 2021.
If you're interested in attending, just go to catalog page.
In this workshop you will explore:
Working with just one digital camera and an iPhone.
Taking advantage of a versatile fast prime lens on your digital camera and using iPhone for additional focal lengths.
Perfecting a RAW workflow with the iPhone.
Leveraging Apple ProRAW for those who have iPhone 12 Pro.
Building a kit that allows you to travel lighter without compromising capability.
Post processing tips and techniques using Photos on Mac, iPad, and iPhone.
Investigating other software and workflows to augment your imaging prowess.
You can sign up by visiting the workshop catalog page.
Sennheiser MKE 200 review
You can read the entire article on Digital Camera World.
The Verdict: The Sennheiser MKE 200 is an instant upgrade microphone that will level up your camera or smartphone audio recording. For novices looking to match it with their mobile, Sennheiser doesn't offer the suite of solutions Shure does with the pricier MV88+ -- a mount, mini tripod, and an app to manage audio recording. What saves the MKE 200, therefore, other than its value is that it also doubles up as a DSLR or mirrorless camera microphone, and works a treat at improving audio capture at a relatively low cost.
Pros: Instantly upgrades audio capture quality, Battery-free solution, Smartphone and camera support. Cons: Confusing front to back design, No on-body gain control.
Compact, the Sennheiser MKE 200 weighs just 48g, and measures 69 x 60 x 39mm. No batteries required, it's a plug and record solution, and it's totally fuss-free. There aren't any gain control settings on the mic, it's available in black and black alone, and the one visual flourish comes in the form of its blue coiled cables.
The Sennheiser MKE 200 attaches to a cold shoe adapter, which makes it ideal for DSLRs and mirrorless cameras. Smartphone users will want to pick it up with a phone mount sporting one, so factor that into the cost of your microphone setup. Alternatively, you can thread the mic onto a tripod, so if you have a dual tripod mount, you could also be sorted.
EV Explorers for Those Who Are Interested in Electric Cars
I've created a new group on DerrickStoryOnline titled EV Explorers. The tagline for this group is: "Bringing Curiosity and Nimbleosity to the World of Electric Vehicle Transportation." Here we can share information, tips, discoveries and more about using electric vehicles for our photography adventures.
If you want to join this group, click on this link for an invite. We're going to keep this as a private group for now, but you are invited to join us.
I'll be sharing my story of going through the process of buying the VW ID.4. We're also going to talk about travel tips with EVs, and the different models available in 2021 including Tesslas, the Ford Mustang Mach, the Bolt EUV, and emerging car manufacturers as well.
As the group and our knowledge grows, we'll see where this takes us. I'm sure we'll have meetups and workshops that focus both on EV travel and photography. I have secured the domain EVexplorer.com if a dedicated website seems appropriate. Really, there is no limit to this.
The bottom line is that we've been a part of the photography revolution that has moved us to smartphones and mirrorless cameras. Now it's time for the automobile revolution to get us where we want to go without killing the very planet we want to enjoy.
If this sounds appealing to you, then join us at EV Explorers.
The New Donation Kit for Carefree Shipping of Found Film Cameras
We have more time around the house than ever. And you finally dove into that bedroom closet that's been begging for some organization.
If you found a film camera that you're no longer using, our new Donation Kit makes it easy to pack and ship. Just visit the Contact Form on thenimblephotographer.com, click the box next to Donating a Film Camera, and let me know what you have. In your note, be sure to include your shipping address.
If it's a camera we can use for the shop, I'll send you a Donation Kit that includes a USPS Priority Mail shipping box and prepaid label. All you have to do is tape it up, insert the camera, and add the label. USPS will pick up your shipment from the front door of your house during their regular mail delivery. It's that simple!
Your donation help get analog gear in the hands of aspiring fine art photographers, and the proceeds help support this podcast.
Virtual Camera Club News
Inner Circle Members: A big thanks to those who support our podcast and our efforts!
Affiliate Links - The links to some products in this podcast contain an affiliate code that credits The Digital Story for any purchases made from B&H Photo and Amazon via that click-through. Depending on the purchase, we may receive some financial compensation.
And finally, be sure to visit our friends at Red River Paper for all of your inkjet supply needs.
See you next week!
Product Links and Comments
There are product links in this article that contain affiliate tags. In some cases, depending on the product, The Digital Story may receive compensation if you purchase a product via one of those links. There is no additional cost to you.
You can share your thoughts at the TDS Facebook page, where I'll post this story for discussion.