For those of us who appreciate history, especially within our own family, it's worth remembering that much of it is contained within their homes.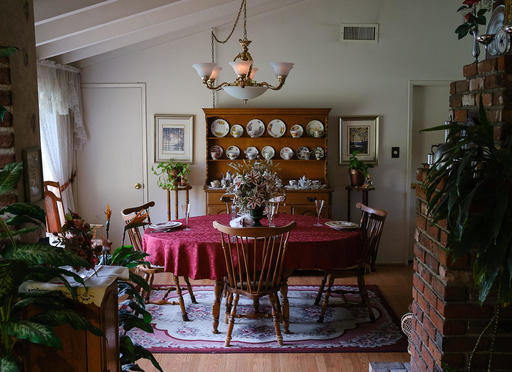 The Dining Room - Fujifilm X100V, ISO 1600, 1/15th, f/4. Handheld. Photo by Derrick Story.
This dawned on me during a recent visit to my Mom's house. I'm an early riser and was up sipping coffee on an overcast morning. I had the whole place to myself.
I began to notice how she had designed her living environment. It had been more or less the same for decades. Many of the items in the top photo are part of my childhood memories. (I once broke one of those cups while horsing around with my sister. We tried to glue it back together.)
I took out my iPhone and captured a few images. As I looked at them, I thought, "This is important. I don't know how much longer I'll have the opportunity to enjoy this space." None of us do, right?
I decided to get a bit more serious about the photography, so I pulled out my Fujifilm X100V and documented a few of my favorite scenes.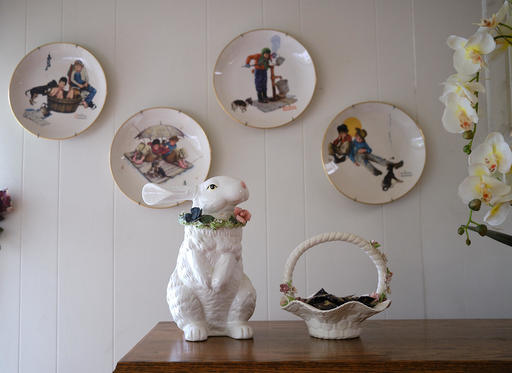 Ceramic Bunny with Norman Rockwell Plates - Fujifilm X100V, ISO 640, 1/15th, f/2.8. Handheld. Photo by Derrick Story.
Photographing my Mom's house helped me appreciate it even more. Her life is here. This is where she raised her children. My father passed away in this home. She is the caretaker of our family history.
I'm sharing this because there have been moments when I didn't fully appreciate what she is doing at this stage of her life. It would be far more practical (and safer) for her to sell this home and move somewhere that's easier to maintain. But she has resisted. And walking around her home on that overcast morning, with camera in hand, I began to understand why.
There are no easy answers to these situations. So for now, I am going to enjoy spending time with her and capturing images of her home, our family's home, and hope for the best.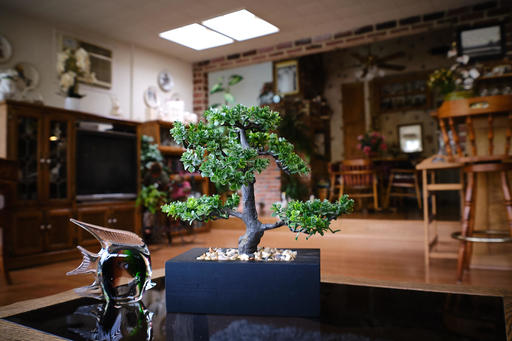 Plastic Bonsai with Glass Fish - Fujifilm X100V, ISO 1250, 1/15th, f/4, Canon 0.8 Wide Angle Adapter for 28mm equivalent. Handheld. Photo by Derrick Story.
You can share your thoughts at the TDS Facebook page, where I'll post this story for discussion.