This is The Digital Story Podcast #791, May 18, 2021. Today's theme is "It's Spring! 5 Tips to Clean Up Your Photography Act." I'm Derrick Story.
Opening Monologue
Spring cleaning shouldn't be limited to our yards, garages, and closets. We get behind on photography-related tasks as well. It's not that we're lazy or distracted (OK, well maybe distracted), it's just that we forget to do certain things that may really help us in the long run. Consider today's show a handy checklist for those springtime tasks. Look at it this way, everyone of these is more fun than cleaning the garage. I hope you enjoy the show.
Tune-In Via Your Favorite Podcast App!

---

Apple Podcasts -- Spotify Podcasts -- Stitcher

Podbean Podcasts -- Podbay FM -- Tune In
It's Spring! 5 Tips to Clean Up Your Photography Act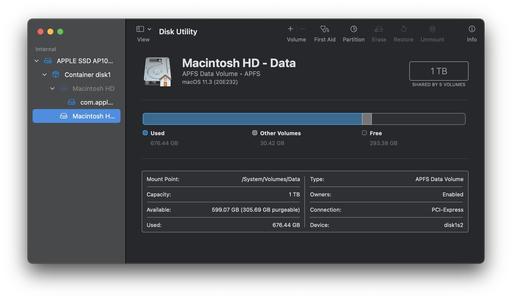 I remember that I once saw a pie chart of how a professional photographer's time was spent each week. Ironically, on about 15 percent was actually taking pictures.
Fortunately, as enthusiasts, we have far fewer business chores to attend to. But that doesn't mean we're off the hook entirely.
Take a look at this checklist and start mapping out your plan.
Firmware Updates - I had missed one for my X100V only to discover that it added webcam ability to my camera. That's a pretty big deal these days. Be sure to review your firmware status for both camera bodies and lenses.

Equipment Inventory - I'm sure I just did one not too long ago. I looked it up, and yes, more than 5 years had passed. Wow! Time flies. And boy has my gear changed a lot since then. Be sure to record pictures, serial numbers, and any purchase information you may have.

Get Rid of Gear that You're Not Using - It's amazing how fast we can accumulate new gear. And many times those new pieces render stuff we already have as obsolete. You can tie this project to your inventory efforts and get bonus points for efficiency.

Test Your Backup - I know you're already backing up your valuable images. But when was the last time you tested your system for integrity? Now would be a good time to ensure you can actually restore.

Clean Off Your Laptop Hard Drive - Now that the sun is shinning for those of us North of the equator, you'll probably be adding many more pictures to your photo catalogs. Clean off those laptop drives now!
You may not have time for all of these. But accomplishing just one or two can pay off big up the road.
News Corp Australia Has Laid Off the Last of Its Photographers: Report
You can read the entire article on Petapixel.
News Corp Australia has reportedly laid off the last of its staff photographers and converted fully to using freelancers according to a new report. The last eight photographers were informed last week that their positions were being made redundant.
According to The Guardian, the Rupert Murdoch-owned publication giant called the last photographers who worked for the Geelong Advertiser, the NT News, the Hobart Mercury, Townsville Bulletin, the Gold Coast Bulletin, and the Cairns Post into a management meeting and were told them that they would be replaced by freelancers.
The report also states that those eight staff members -- the last of a full-time staff that once numbered over 100 -- were given the opportunity to purchase their staff photography equipment at discounted prices and come back as outsourced, freelance labor.
News Corp has been moving towards a freelancer model when it comes to photography for several years. Last year, the company let its chief photographer Gary Ramage go, and in November it cut 16 photography positions out of 25 total jobs it eliminated.
New Release: Capture One Pro 21 Essential Training
Capture One Pro is a complete digital photo management and editing application for professional photographers and serious enthusiasts. Photographers who appreciate outstanding RAW processing, expert color control, and logical organization should consider Capture One Pro for its comprehensive feature set. In this course, professional photographer and instructor Derrick Story helps you learn the basics quickly, then takes you deeper into the application to master its finer points. For seasoned users, Derrick also covers all the new features in version 21, including Speed Edit, the Dehaze slider, and Style Brushes that allow you to enhance specific areas of a photo. To wrap up, he shares tips and techniques that can help you ensure your workflow is as efficient as possible.
You can check it out now by visiting LinkedIn Learning.
The 5 favorite camera brands in Japan (and you won't believe who's first!)
You can read the entire article on Digital Camera World.
Japan's favorite camera brand isn't Canon. It isn't Nikon. It isn't Sony, or Olympus or Fujifilm. No, Japan's favorite camera brand is Pentax / Ricoh.
That's according to the latest results in a survey being conducted by IT Media, asking Japanese consumers to choose their favorite digital camera maker. And despite the best Pentax cameras all being DSLRs, and facing quite a technological disparity compared to the likes of the best Canon cameras and best Sony cameras, that hasn't stopped Ricoh being Japan's most beloved brand in the camera industry.
The survey (spotted by Pentax Rumors) still has another ten days to run, closing on 27 May, but so far the results are pretty eye-opening. Almost a quarter of Japanese users say that Pentax / Ricoh is their favorite brand, with nearly a fifth pledging allegiance to Nikon.
Here are the top 6 - Pentax, Nikon, Canon, Sony, Olympus, and Fujifilm.
The New Donation Kit for Carefree Shipping of Found Film Cameras
We have more time around the house than ever. And you finally dove into that bedroom closet that's been begging for some organization.
If you found a film camera that you're no longer using, our new Donation Kit makes it easy to pack and ship. Just visit the Contact Form on thenimblephotographer.com, click the box next to Donating a Film Camera, and let me know what you have. In your note, be sure to include your shipping address.
If it's a camera we can use for the shop, I'll send you a Donation Kit that includes a USPS Priority Mail shipping box and prepaid label. All you have to do is tape it up, insert the camera, and add the label. USPS will pick up your shipment from the front door of your house during their regular mail delivery. It's that simple!
Your donation help get analog gear in the hands of aspiring fine art photographers, and the proceeds help support this podcast.
Virtual Camera Club News
2 Seats Remaining for Our Ultimate B&W Photography Workshop - July 2021.
Inner Circle Members: A big thanks to those who support our podcast and our efforts! (And welcome to our new members.)
My Writing on Medium.com: I now have more than 25 published articles on Medium.com. And if you haven't visited the site, and enjoy good writing on a variety of topics, I suggest that you may want to take a look. You can just go to the home page and enter "Derrick Story" in the search field. And if you like what you read, then follow me!
EV Explorers for Those Who Are Interested in Electric Cars: I've created a new group on DerrickStoryOnline titled EV Explorers. The tagline for this group is: "Bringing Curiosity and Nimbleosity to the World of Electric Vehicle Transportation." Here we can share information, tips, discoveries and more about using electric vehicles for our photography adventures. If you want to join this group, click on this link for an invite. We're going to keep this as a private group for now, but you are invited to join us.
Affiliate Links - The links to some products in this podcast contain an affiliate code that credits The Digital Story for any purchases made from B&H Photo and Amazon via that click-through. Depending on the purchase, we may receive some financial compensation.
And finally, be sure to visit our friends at Red River Paper for all of your inkjet supply needs.
See you next week!
Product Links and Comments
There are product links in this article that contain affiliate tags. In some cases, depending on the product, The Digital Story may receive compensation if you purchase a product via one of those links. There is no additional cost to you.
You can share your thoughts at the TDS Facebook page, where I'll post this story for discussion.