This is The Digital Story Podcast #793, June 1, 2021. Today's theme is "Get Serious: The Fujifilm GFX 100S Medium Format Mirrorless." I'm Derrick Story.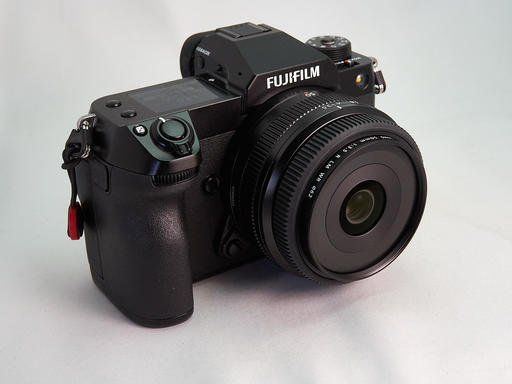 Opening Monologue
When you first pickup the GFX 100S, you know you're playing in a different league. Its heft combined with confidence-inspiring specification builds anticipation that something wonderful is about to happen. And the pictures do not disappoint. The question is: Is this camera for you? We'll explore that topic on today's TDS Photography Podcast.
Tune-In Via Your Favorite Podcast App!

---

Apple Podcasts -- Spotify Podcasts -- Stitcher

Podbean Podcasts -- Podbay FM -- Tune In
Get Serious: The Fujifilm GFX 100S Medium Format Mirrorless
The Fujifilm GFX 100S ($5,999) is a 102MP mirrorless camera featuring a 43.8 x 32.9mm BSI CMOS sensor. It produces files that measure 11,648 X 8,736 pixels, yet feels like a pro caliber DSLR in the hands.
I've been shooting with the hefty but amazing GF 80mm f/1.7 R WR lens ($2,299) that provides an effective focal length of 63mm, and the relatively compact Fujifilm GF 50mm f/3.5 R LM WR lens ($999) with a 40mm effective focal length. Both optics are outstanding.
Basic specs for the GFX 100S include:
102MP 43.8 x 32.9mm BSI CMOS Sensor
X-Processor 4 Image Processor
4K 30fps Video; F-Log Gamma, 12-Bit Raw Out
3.69m-Dot OLED EVF
3.2" 2.36m-Dot Tilting Touchscreen LCD
5-Axis Sensor-Shift Image Stabilization
425-Point Phase-Detection Autofocus
ISO 100-12800, Up to 5 fps Shooting
400MP Pixel Shift Multi-Shot
19 Film Simulation Modes
16-bit RAW files
Dual Slot SD/SDHC/SDXC (UHS-II) memory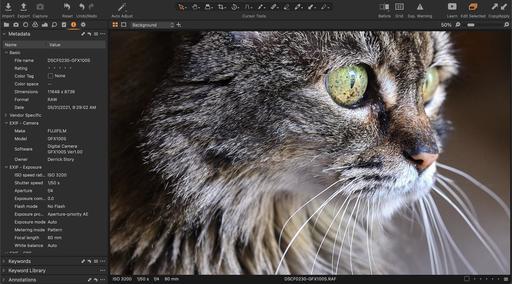 In so many ways, it feels like a mirrorless camera. What I thought was interesting was that since I shoot regularly with a Fujifilm X100V, I felt right at home with the GFX 100S. The menu system, controls placement, and general behavior are very similar. Honestly, the GFX felt like its bigger brother.
There are differences of course. The GFX tops out at 5 fps burst mode, the picture taking experience is more sounds and feels more like a DSLR, and the lenses are much larger as well.
The camera's interaction with the Fujifilm Cam Remote app was just as sure-footed as with the X100V. I especially appreciated the realtime geotagging that the tandem accomplishes with ease.
In terms of shooting experience, the autofocusing was both responsive and accurate with both the 50mm and 80mm optics. In addition to click aperture settings, each lens sports the "A" and "C" options that allow you to use automatic mode or customize the aperture changes with the front dial on the camera. Very nice!
The camera is very comfortable to hold, especially if you have large hands. The grip is deep and is complemented by an excellent thumb rest on the back. You could hold the camera with one hand and shoot, which is saying something for a medium format machine.
I love the back LCD. Not only is it sharp and bright, but it tilts both up and down, and sideways. Very clever and useful. Once again, the camera behaves like a modern mirrorless allowing for easy and fast composition on the back LCD. In fact, it's really fun to shoot this way.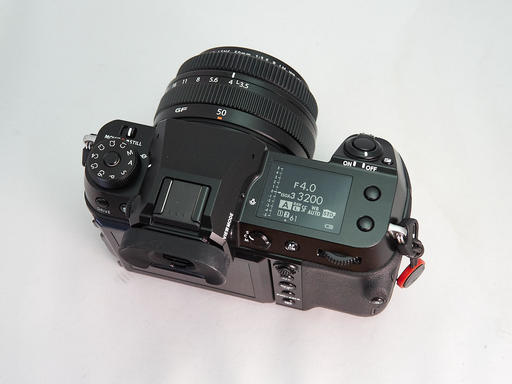 The top LCD is also wonderful. You have your choice of white lettering on a black background, or black lettering on a light gray background. So you can use it in any type of lighting.
As you might suspect, image quality is outstanding for both Jpegs and RAWs. I very much enjoy editing the files in Capture One Pro 21. So much data to work with!
Is this camera for you? I discuss this in the podcast.
Capture One announces native M1 support, promises significant performance improvements
You can read the entire article on DP Review.
Add another high-end photo editing application to the list for Apple M1 Macs. Capture One has announced that Capture One 21 is now ready for Apple Silicon. A new update, available now, allows the popular editor to run natively on the M1 chip.
When Apple announced its silicon and the new M1 Macs, which currently comprise MacBook Pro, MacBook Air, Mac mini and iMac models, Apple remarked how simple it was for software to be ported from Intel to Apple's silicon. It was a far deal more complicated for some software, such as Capture One.
Capture One says that given the power of Apple's M1 chip, and the 'seismic shift' the new technology represented, it was time to 'completely rethink' its software. To get Capture One running natively on M1 Macs and for it to take full advantage of the hardware, Capture One had to go further than ever before.
Capture One had to be rearchitected from the ground up. Today's update a fundamental redesign of the software and one that Capture One believes is well-positioned for the future. As Capture One writes, 'the future looks fast.' Capture One on an M1-powered Mac has many impressive performance improvements. The new Advanced Imported is 50% quicker. Key tools such as Crop and Rotate are twice as fast. Making local edits with brushes and using Style Brushes is smoother than ever.
The new Capture One 21 update is available now to all existing users.
Editor's note: I've seen tests that report that importing is 30 percent faster with this version of C1P on an M1 compared to the previous version.
New Release: Capture One Pro 21 Essential Training
Capture One Pro is a complete digital photo management and editing application for professional photographers and serious enthusiasts. Photographers who appreciate outstanding RAW processing, expert color control, and logical organization should consider Capture One Pro for its comprehensive feature set. In this course, professional photographer and instructor Derrick Story helps you learn the basics quickly, then takes you deeper into the application to master its finer points. For seasoned users, Derrick also covers all the new features in version 21, including Speed Edit, the Dehaze slider, and Style Brushes that allow you to enhance specific areas of a photo. To wrap up, he shares tips and techniques that can help you ensure your workflow is as efficient as possible.
You can check it out now by visiting LinkedIn Learning.
Did You Shoot the Lunar Eclipse?
I had clear skies last Wednesday morning allowing me to shoot the lunar eclipse with my Olympus 40-150mm PRO lens and an OM-D E-M5 Mark II camera. You can see the shot here. It made Flickr Explore.
Using OI Share made it a wonderful experience. I'll discuss it on the podcast.
The New Donation Kit for Carefree Shipping of Found Film Cameras
Greg Croasdill recently wrote me this: "My father-in-law passed away recently and I would like to donate his film cameras to the Film Camera Shop. I've heard you speak of this for years on your podcast and now finally I have some good equipment to send you way."
If you've discovered a film camera that's no longer being used, our new Donation Kit makes it easy to pack and ship. Just visit the Contact Form on thenimblephotographer.com, click the box next to Donating a Film Camera, and let me know what you have. In your note, be sure to include your shipping address.
If it's a camera we can use for the shop, I'll send you a Donation Kit that includes a USPS Priority Mail shipping box and prepaid label. All you have to do is tape it up, insert the camera, and add the label. USPS will pick up your shipment from the front door of your house during their regular mail delivery. It's that simple!
Your donation help get analog gear in the hands of aspiring fine art photographers, and the proceeds help support this podcast.
Virtual Camera Club News
0 Seats Remaining for Our Ultimate B&W Photography Workshop - July 2021.
Inner Circle Members: A big thanks to those who support our podcast and our efforts! (And welcome to our new members.)
My Writing on Medium.com: I now have more than 25 published articles on Medium.com. And if you haven't visited the site, and enjoy good writing on a variety of topics, I suggest that you may want to take a look. You can just go to the home page and enter "Derrick Story" in the search field. And if you like what you read, then follow me!
EV Explorers for Those Who Are Interested in Electric Cars: I've created a new group on DerrickStoryOnline titled EV Explorers. The tagline for this group is: "Bringing Curiosity and Nimbleosity to the World of Electric Vehicle Transportation." Here we can share information, tips, discoveries and more about using electric vehicles for our photography adventures. If you want to join this group, click on this link for an invite. We're going to keep this as a private group for now, but you are invited to join us.
Affiliate Links - The links to some products in this podcast contain an affiliate code that credits The Digital Story for any purchases made from B&H Photo and Amazon via that click-through. Depending on the purchase, we may receive some financial compensation.
And finally, be sure to visit our friends at Red River Paper for all of your inkjet supply needs.
See you next week!
Product Links and Comments
There are product links in this article that contain affiliate tags. In some cases, depending on the product, The Digital Story may receive compensation if you purchase a product via one of those links. There is no additional cost to you.
You can share your thoughts at the TDS Facebook page, where I'll post this story for discussion.