This is The Digital Story Podcast #797, June 29, 2021. Today's theme is "A Workshop for Everyone." I'm Derrick Story.
Opening Monologue
One of the biggest challenges we've had over the years is finding a way that every person who wanted to attend a workshop, could. We may have reached that point. On this week's show I'm going to outline our events for the next 12 months. We have a mix of online and physical events, and a good variety of topics as well. Hopefully good enough to have you join us and spend time with others from our community. I hope you enjoy the show.
Digital Photography Podcast 797
Tune-In Via Your Favorite Podcast App!

---

Apple Podcasts -- Spotify Podcasts -- Stitcher

Podbean Podcasts -- Podbay FM -- Tune In
A Workshop for Everyone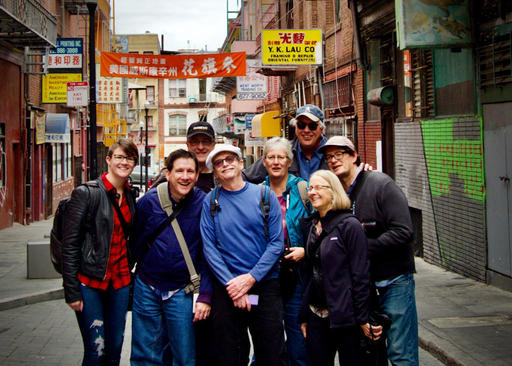 If you visit our TDS Workshops Page, you'll see a variety of topics and events that I'm predicting you'll find tempting. Let's take a closer look at what's on the docket.
Inner Circle Members Pump the Brakes on Podcast Sound Effects
If you were mildly annoyed by the canned audience applause and laughter last week, you were not along. In a recent poll of Inner Circle Members, 60 percent voted to eliminate them.
"I prefer the velvet tones of your voice without the sound effects; you have a fantastic 'radio voice' with a lot of warmth, humor and inflection."
20 percent thought they were fun, but to be used with restraint.
"Very occasional use of sound effects might be OK, for instance applause to announce a new workshop or release of an anticipated camera or lens, but if you're doing it more than a few times a year it's probably too much (IMO)."
And the final 20 percent thought it was OK to continue to sprinkle the effects throughout the show.\
"Sprinkling in sound effects can be entertaining on a limited basis. Kind of reminds me of old time radio shows."
I promise to try to be better behaved moving forward. And thanks to our Inner Circle Members for helping to keep this show on track and moving in the right direction.
Peak Design's latest camera bag is barely big enough for a camera!
You can read the entire article on Digital Camera World.
Meet the Field Pouch V2: an ultra-compact camera bag for when you want to travel really, really light
Peak Design, renowned for its innovative and high quality camera bags, has introduced the second incarnation of its Peak Design Field Pouch. The Field Pouch V2 is an ultra-compact camera pouch designed to carry daily essentials like your phone, a notebook, keys, spare batteries or a couple of filters - ideal for summer weather when you'd rather not store such items in a coat.
A compact camera or a small mirrorless body with an attached pancake lens could fit inside, while a larger camera can be mounted to the outside of the Field Pouch V2 via Peak Design's Capture Clip quick release camera clip attachment (sold separately).
The bag features two clip mounting points, along with an improved pocket layout over the original Field Pouch. All fabrics are recycled, including the soft felt internal lining and waterproof 400D exterior nylon. A clever roll top flap opening enables quick access to your kit, plus it also allows the bag to expand to up to double its minimum volume so you can choose to carry more gear or alternatively eliminate unused space..
Inside, 8 stretch pockets, zip pockets and stretchy cords keep smaller items in place and organised. An included strap enables you to carry the bag on your shoulder or as a sling, but the Field Pouch V2 is also designed to be used as a secondary bag within a larger backpack so you can organize smaller items and stop them rattling around, potentially damaging a camera or lenses.
You can order the bag for $44.95.
New Release: Capture One Pro 21 Essential Training
Capture One Pro is a complete digital photo management and editing application for professional photographers and serious enthusiasts. Photographers who appreciate outstanding RAW processing, expert color control, and logical organization should consider Capture One Pro for its comprehensive feature set. In this course, professional photographer and instructor Derrick Story helps you learn the basics quickly, then takes you deeper into the application to master its finer points. For seasoned users, Derrick also covers all the new features in version 21, including Speed Edit, the Dehaze slider, and Style Brushes that allow you to enhance specific areas of a photo. To wrap up, he shares tips and techniques that can help you ensure your workflow is as efficient as possible.
You can check it out now by visiting LinkedIn Learning.
The New Donation Kit for Carefree Shipping of Found Film Cameras
Greg Croasdill recently wrote me this: "My father-in-law passed away recently and I would like to donate his film cameras to the Film Camera Shop. I've heard you speak of this for years on your podcast and now finally I have some good equipment to send you way."
If you've discovered a film camera that's no longer being used, our new Donation Kit makes it easy to pack and ship. Just visit the Contact Form on thenimblephotographer.com, click the box next to Donating a Film Camera, and let me know what you have. In your note, be sure to include your shipping address.
If it's a camera we can use for the shop, I'll send you a Donation Kit that includes a USPS Priority Mail shipping box and prepaid label. All you have to do is tape it up, insert the camera, and add the label. USPS will pick up your shipment from the front door of your house during their regular mail delivery. It's that simple!
Your donation help get analog gear in the hands of aspiring fine art photographers, and the proceeds help support this podcast.
Virtual Camera Club News
0 Seats Remaining for Our Ultimate B&W Photography Workshop - July 2021.
Inner Circle Members: A big thanks to those who support our podcast and our efforts! (And welcome to our new members.)
My Writing on Medium.com: I now have more than 25 published articles on Medium.com. And if you haven't visited the site, and enjoy good writing on a variety of topics, I suggest that you may want to take a look. You can just go to the home page and enter "Derrick Story" in the search field. And if you like what you read, then follow me!
EV Explorers for Those Who Are Interested in Electric Cars: I've created a new group on DerrickStoryOnline titled EV Explorers. The tagline for this group is: "Bringing Curiosity and Nimbleosity to the World of Electric Vehicle Transportation." Here we can share information, tips, discoveries and more about using electric vehicles for our photography adventures. If you want to join this group, click on this link for an invite. We're going to keep this as a private group for now, but you are invited to join us.
Affiliate Links - The links to some products in this podcast contain an affiliate code that credits The Digital Story for any purchases made from B&H Photo and Amazon via that click-through. Depending on the purchase, we may receive some financial compensation.
And finally, be sure to visit our friends at Red River Paper for all of your inkjet supply needs.
See you next week!
Product Links and Comments
There are product links in this article that contain affiliate tags. In some cases, depending on the product, The Digital Story may receive compensation if you purchase a product via one of those links. There is no additional cost to you.
You can share your thoughts at the TDS Facebook page, where I'll post this story for discussion.