Of all the features that I use on the iPhone 12 Pro Max, the ultra-wide camera is one of the most satisfying.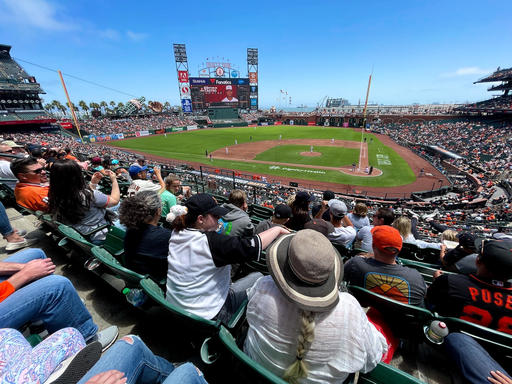 San Francisco Giants vs. the Washington Nationals at Oracle Park in San Francisco. iPhone 12 Pro Max using the ultra-wide camera. Photo by Derrick Story.
When you think about it as a traditional photographer, having access to a 13mm, f/2.4 lens with an expansive 180-degree field of view, in your pocket, is incredible.
I've always liked wide-angle photography, but didn't shoot as much of it as I would prefer because the lenses were bulky. So many times when I was putting together my nimble kit for the day, those optics were left behind.
All of that has changed. I can now carry a camera with just one prime lens (such as the Fujifilm X100V or Olympus PEN-F) with the iPhone 12 Pro Max in my pocket. The smartphone covers ultra-wide and mild telephoto, while the camera is used for my normal lens work.
The iPhone 12 Pro Max is my first phone with the wide optic, having upgraded from the iPhone X (which I love!), and I must say, that 13mm lens has changed everything.
You can share your thoughts at the TDS Facebook page, where I'll post this story for discussion.