This is The Digital Story Podcast #802, Aug. 3, 2021. Today's theme is "Camera Industry Fights Back." I'm Derrick Story.
Opening Monologue
With a very positive recent report from Canon, and others holding their own in 2021, it's beginning to feel like a conservative rebound for the camera industry. On today's show, we'll take a closer look at the trends, then report numbers and comments from our own community regarding potential purchases in 2021. I hope you enjoy the show.
Digital Photography Podcast 802
Tune-In Via Your Favorite Podcast App!

---

Apple Podcasts -- Spotify Podcasts -- Stitcher

Podbean Podcasts -- Podbay FM -- Tune In
Camera Industry Fights Back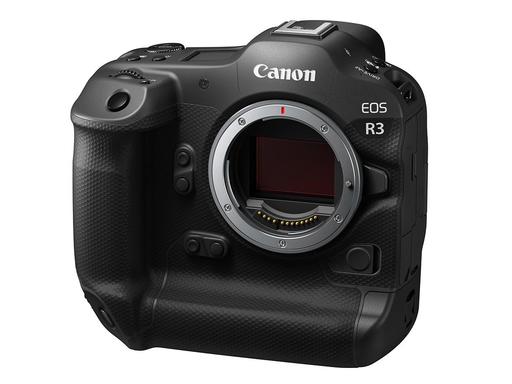 The most promising imaging division report was just published by Canon, reporting Q2 financial results credit its EOS R5, R6 mirrorless cameras for 101% YoY net sales increase.
The data In its investor relations presentation shows Canon's consumer camera division pulled in 112.1B yen ($1B) in net camera sales--more than double its 55.7B yen ($500M) in sales in the same quarter last year. Granted, Q2 FY2020 was when COVID-19 was hitting much of the world the hardest, this recovery is even better than Canon expected.
This increase is also visible in Canon's operating profit. In Q2 FY2020, Canon's imaging business has an operating loss of 20.8B yen ($189M); in Q2 FY2021 it saw an operating profit of 20.9B yen ($190M).
Canon attributes this growth to strong sales of its EOS R5 and R6 mirrorless cameras and has raised its full-year outlook 'to reflect solid demand.' Canon specifically references its growing RF lens lineup, which it says will be the 'driver' of growth in its full-year outlook.
Stepping back and looking at a broader picture, 135 CIPA's February data shows 2021 is shaping up to be a year of stabilization for the camera industry.
The YoY numbers are some of the best we've seen in a while from CIPA and the data backs up what some of the major camera companies have emphasized over the past years in their interviews and financial result presentations for investors; the camera market is beginning to stabilize as the drop-off at the lower end of the market has more or less reached a plateau and hobbyist and professional photographers--who are less likely to trade out their dedicated cameras for smartphones--are starting to once again make up the majority of the market.
Considering March 2020 is when the COVID-19 pandemic really started to impact the global economy, contextualizing the rest of CIPA's 2021 data will prove to be more difficult. Specifically, we're going to see high YoY numbers for both production and shipments, due to both being limited in 2020 due to the COVID-19 pandemic, but in future reports we'll do our best to contextualize CIPA's data to ensure we have a solid macro-level view of the photography market.
So I decided to check in with our Inner Circle Members to see what their sentiments were concerning purchases in the second half of 2021. I think you'll find their opinions interesting.
Inner Circle Perspective - Are You Thinking About a New Camera in 2021
35 percent are considering a new mirrorless camera.
40 percent say that their current gear is just fine.
15 percent say that they are fine with their existing camera, but they are interested in a new lens.
10 percent are eyeing a new smartphone with advanced camera features.
Zero percent are considering a new DSLR.
Some of the comments included:
"I own a few nice cameras and lenses and remind myself they are "good enough". If my iPhone X starts acting up, I won't hesitate to trade it in for an iPhone 12 Pro." - Scott.
"I love my D850 but really am interested in the Nikon Z6II to lighten my load." - Michael.
"I'm hoping for a new compact camera, to replace my LX100 II. I'm hopeful something comes out later this year." - Rohith.
"Interested in the Canon R3 for Friday night HS football and concerts." -Vic
"Unless Olympus does something irresistible camera-wise, I am awaiting the rumored new MacBooks with built-in SD card slots once again. That's probably where my $$ will go. I am lens-heavy at this so I don't "need" anything, but...well, you know. Lol" -Karen."
A Few Takeaways
The first thing that jumped out at me is No DSLR plans. Zero. Next, I'm impressed by Canon's rebound. And third, the Inner Circle comments remind just how diverse our gear list is. We need to balance everything from our cameras, to computers, to smartphones, plus software and subscription fees. It adds up.
In other words, there is a lot of competition for our disposable budget. I predict that 2021 will continue to be a relatively thrifty year for our audience.
2 New Openings for the Oregon Coast Workshop
Sometimes real life gets in the way of our fun, and that's been the case for two of our signed up members for the Oregon Coast Workshop.
The event runs from Nov. 9-12, with our HQ based in Florence, Oregon. I'm co-leading the event with Scott Davenport, and participation is limited to 10 photographers.
If you want to reserve a spot by placing a deposit, go to Our Workshop Page on TheNimblePhotographer.com.
Mastering Capture One Pro 21 Online Workshop
We have two seats open for Mastering Capture One Pro 21 Online Workshop that begins on Aug. 4, 2021.
We will cover best practices for using this app, plus all of the new tools and goodies that have been recently introduced. All of the sessions are recorded and made available to workshop participants.
Also, if you visit our TDS Workshops Page, you'll see a variety of topics including the new IR workshop.
And remember, Patreon Members get a $15 discount on this already affordable workshop.
466 Metadata from Olympic photographer's photos suggests the EOS R3 will have a 24MP sensor
You can read the entire article here on DP Review.
Jeff Cable, a photographer covering the 2020 Tokyo Olympics, appears to have accidentally shared the sensor resolution of Canon's forthcoming EOS R3 mirrorless camera
To date, Canon has announced the EOS R3 is in development and even shown off the body of the camera, but it hasn't yet revealed what specifications we'll find from the hardware inside the camera. However, we might have at least one piece of the puzzle thanks to Cable, who has been testing out Canon's unreleased EOS R3 camera at the 2020 Tokyo Olympics.
On a blog where Cable is sharing his photos from his time covering the Olympics, he's uploaded a few images that still have that metadata attached. As spotted by members of Canon Rumors' forums, this metadata can be read by the Chrome plugin EXIF Viewer Pro, which shows at least some of the images were taken by a Canon EOS R3 camera and have a resolution of 6,000 pixels by 4,000 pixels -- the image size coming from a 24MP sensor.
This isn't necessarily confirmation Canon's EOS R3 mirrorless camera will have a 24MP sensor, but the data is there to see and appears to be legitimate so far as we can tell (we have been able to confirm the metadata in the images). DPReview has contacted Canon for a comment on the matter, but no response has been received as of the time of publishing this article.
Virtual Camera Club News
Inner Circle Members: A big thanks to those who support our podcast and our efforts! (And welcome to our new members.) We have a new poll on the Patreon site for our members: Are You Looking to Buy a New Camera in 2021? Be sure to stop by and chime in.
My Writing on Medium.com: I now have more than 25 published articles on Medium.com. And if you haven't visited the site, and enjoy good writing on a variety of topics, I suggest that you may want to take a look. You can just go to the home page and enter "Derrick Story" in the search field. And if you like what you read, then follow me!
EV Explorers for Those Who Are Interested in Electric Cars: I've created a new group on DerrickStoryOnline titled EV Explorers. The tagline for this group is: "Bringing Curiosity and Nimbleosity to the World of Electric Vehicle Transportation." Here we can share information, tips, discoveries and more about using electric vehicles for our photography adventures. If you want to join this group, click on this link for an invite. We're going to keep this as a private group for now, but you are invited to join us.
Affiliate Links - The links to some products in this podcast contain an affiliate code that credits The Digital Story for any purchases made from B&H Photo and Amazon via that click-through. Depending on the purchase, we may receive some financial compensation.
And finally, be sure to visit our friends at Red River Paper for all of your inkjet supply needs.
See you next week!
Product Links and Comments
There are product links in this article that contain affiliate tags. In some cases, depending on the product, The Digital Story may receive compensation if you purchase a product via one of those links. There is no additional cost to you.
You can share your thoughts at the TDS Facebook page, where I'll post this story for discussion.