This is The Digital Story Podcast #834, March 15, 2022. Today's theme is "Putting Together Your Back Pocket List." I'm Derrick Story.
Opening Monologue
Sometimes when you make things too big, they don't happen. Take for example our photography bucket list that includes exotic destinations such as Africa and India. Great stuff, but we don't want to sit idle while we wait for them to happen. So in the meantime, you can build your back pocket list. What is that you ask? Keep listening to today's TDS Photography Podcast to learn more. I hope you enjoy the show.
Digital Photography Podcast 834
Tune-In Via Your Favorite Podcast App!

---

Apple Podcasts -- Spotify Podcasts -- Stitcher

Podbean Podcasts -- Podbay FM -- Tune In
Putting Together Your Back Pocket List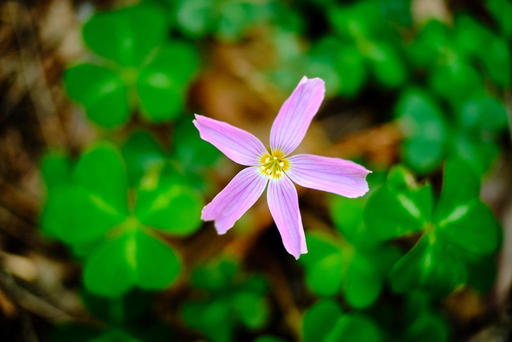 I've been thinking about the place where we are in 2022. We're able to move about with quite a bit more freedom, but things aren't exactly back to normal yet. We're in this intermediate zone.
And even though I'm not quite ready to get on a plane and fly to Africa right now, I do want to get out. I want to take pictures.
So I was thinking about this concept that I call the Back Pocket List. It's like a bucket list, but much smaller and more attainable. It contains locations that you can reach in an afternoon or on a day off - accessible, but still beautiful.
I started building my Back Pocket List of five places that I like in Sonoma County. And I've set the goal of visiting and photographing each one before the end of the year.
To give you a better idea of what I'm talking about, here's my Back Pocket List:
Armstrong Woods - There are some wonderful redwood groves in Northern California (we're going to one of the best in a few weeks for our workshop), but Armstrong Woods is in my backyard, only a 30 minute drive away. I've already crossed this one off my list.

Fort Ross - Was once a true Russian Fort, well preserved, with great ocean views as well.

Duncans Landing, Bodega Bay - One of my favorite ocean views in all of California (and that's saying something). A great place to bring a picnic lunch.

Sugarloaf Ridge State Park - Wonderful place for overnight camping, day hikes, and mingling with forest nature. Lots of deer, fox, birds, and more.

Ferrari-Carano Winery, Dry Creek - A spectacular building paired with superb gardens. Plus, once you've finished taking pictures, you can sample their excellent wine.
So, what photo opportunities do you have within a few hours drive? Consider building your own Back Pocket List and revisit these sites.
And if you happen to have a new camera, oh what fun to test it out and add to your library of favorite shots.
Don't Use iCloud for Long-Term Photo Backup
You can read the entire article on PetaPixel.com
My friend Bill just returned from a family vacation in Costa Rica and shot lots of photos and videos on his iPhone, including some killer shots of breakfasts with local monkeys.
No surprise that once he got home, he checked his iPhone storage and found that it was 98% full. Just a few more snaps and he'd be totally out of storage space.
His solution? "I'll just put them all on iCloud, and then delete them off my iPhone," he told me.
"Backing up" on iCloud and then deleting the photos locally on the iPhone is actually the worst thing Bill could do to free up space. Because once they're uploaded to iCloud, the next time it scans his phone for an automatic backup, it will notice that the Costa Rica pix are gone and in turn delete them from the cloud backup as well.
Ever notice the fine print when you try to delete a photo? "This item will be deleted from iCloud Photos on all your devices."
For pure long-term photo backup, because of these weird, arcane rules, Apple's iCloud is about the worst place to go because it is not designed for that. Apple's help support reps told me over several calls that iCloud is meant for backup of your devices, not just your photo library, and as a way to have the same data available on all your Apple devices, not just the iPhone.
As Apple puts it: "Automatically upload and safely store all your photos and videos in iCloud so you can browse, search and share from any of your devices." Notice the word backup doesn't appear there anywhere?
So Here's What I Recommend...
First, I get the largest capacity iPhone I can afford. Then, second, I choose Optimize Storage on all of my devices. Optimized versions are created for your device, while the masters are stored (and are available) via cloud storage.
The 2022 TDS Workshop Season
We have great events lined up for this year, and there are a few more coming. Here's a recap of what we have so far:
April 2022 - Humboldt Redwoods Workshop (physical)
May 2022 - Infrared Photography Workshop (online event)
August 2022 - Ultimate B&W Photography Workshop (online)
Sept. 2022 - Eastern Sierra Photo Workshop (physical)
Nov. 2022 - Oregon Coast Photography Workshop (physical)
You can learn more about all of these events and register by visiting TheNimblePhotographer.com.
How to Pose Hands for Better Portraits
You can read the entire article on ThePhoblographer.com
I had no desire to be a portrait photographer when I started learning photography in college. The amount of work it takes to connect with people, pose them, and take a powerful image felt daunting. A few years later, I realized being an empathic human was an optimal job skill for portraits. Connecting with people came very easy once I leaned in and felt the energy in the room. The challenge was knowing how to direct them into a natural-looking pose once we developed a rapport. An even more significant obstacle was learning how to pose hands in a way that makes sense.
As it turns out, hands are a challenge for people on both sides of the camera. Everything can be going right in a portrait image. However, if the hands are stressed or don't make sense, that's the only thing viewers will see. An easy solution is to have the hands at the sides or hide them in pockets. This quick fix can also leave a lot on the table. Knowing how to work with hands in ways that make sense can elevate your portrait work.
More often than not, hands will be soft regardless of where they're positioned. Any stress in the hands will translate as tension. Below are a few tips that to make posing hands easier.
Then the author goes through the following poses and talks about hand positioning for each of them. Here are the poses:
Sitting in chair
On steps, stool, apple box
When standing
Utilize surroundings when standing
Have them doing something
Beauty photography
Very useful stuff!
Virtual Camera Club News
Inner Circle Members: A big thanks to those who support our podcast and our efforts!
I did get the gig at the Sonoma International Film Festival later this month, as I discussed in last week's podcast.
My Writing on Medium.com: I now have 51 published articles on Medium.com. And if you haven't visited the site, and enjoy good writing on a variety of topics, I suggest that you may want to take a look. You can just go to the home page and enter "Derrick Story" in the search field. And if you like what you read, then follow me!
The New Donation Kit for Carefree Shipping of Found Film Cameras - If you've discovered a film camera that's no longer being used, our new Donation Kit makes it easy to pack and ship. Just visit the Contact Form on thenimblephotographer.com, click the box next to Donating a Film Camera, and let me know what you have. In your note, be sure to include your shipping address.
Affiliate Links - The links to some products in this podcast contain an affiliate code that credits The Digital Story for any purchases made from B&H Photo and Amazon via that click-through. Depending on the purchase, we may receive some financial compensation.
Red River Paper - And finally, be sure to visit our friends at Red River Paper for all of your inkjet supply needs.
See you next week!
You can share your thoughts at the TDS Facebook page, where I'll post this story for discussion.