The OM System OM-1 Micro Four Thirds camera is making a big splash, even to the point of luring some photographers away from their existing systems. So then the conversation quickly moves to which lenses should be paired with the new body.
Unless you're going with a strictly nimble setup, I would start with the OM SYSTEM M.Zuiko Digital ED 12-40mm f/2.8 PRO II ($999). Even though it's not the most compact zoom in the MFT lineup, this optic is a must-have for serious photography and professional work. With a constant aperture of f/2.8, you can tackle low light environments while leveraging a very useful 24-80mm equivalent zoom range. (To get full frame equivalent with MFT optics, multiple by 2X.)
With a weather resistance rating of IP53, you can work in virtually any environment. Another feature that I like is the manual focus clutch that allows you to operate it just like a quality manual focus lens, complete with distance markings.
Image quality is outstanding. And this updated model includes an extra-low reflection optical coating that minimizes lens flare and ghosting for improved contrast and color fidelity when working in strong lighting conditions.
This is a great optic to build your system around. And if you buy the OM-1 bundled with this lens, you save hundreds of dollars.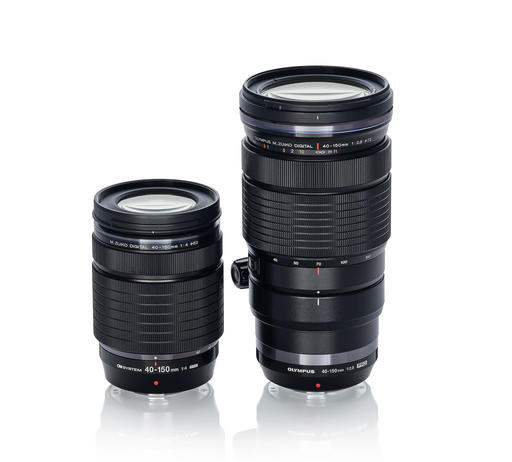 A comparison of the f/4 (left) and f/2.8 versions of the 40mm-150mm zoom.
The other pro optic that I recommend is the Olympus M.Zuiko Digital ED 40-150mm f/2.8 PRO ($1,349). You may be aware that OM System just released a very tempting f/4 version of this zoom that's more compact, but I think the f/2.8 version is the better choice for professional photography.
With an equivalent focal range of 80-300mm with a constant aperture of f/2.8, you have ample reach for nature and sports photography, even in less than ideal lighting conditions. Plus, having the faster f/2.8 model allows you to add the Olympus MC-14 M.Zuiko Digital 1.4x Teleconverter to extend the equivalent range to 420mm with a maximum aperture of only f/4.
This is the one lens that I could not live without for event photography, especially in situations where flash is not allowed. Thanks to the outstanding built-in image stabilization in MFT cameras, I've handheld this lens with shutter speeds as low as 1/15th of a second in dim lighting and come away with publishable images. It's just incredible.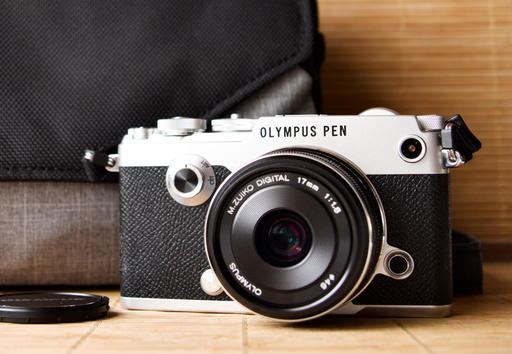 If the previous two optics are just too big for you, then I think you'll like the Olympus M.Zuiko Digital 17mm f/1.8 lens ($499). One of the big advantages of Micro Four Thirds photography is the wide selection of fast, compact optics that allow you to travel light but still work in challenging conditions. The 17mm f/1.8 is one of the best examples of this benefit.
Many MFT photographers consider this their "go to" everyday lens because it combines a fast f/1.8 maximum aperture with a versatile 34mm equivalent focal length in a very svelte design. So compact, in fact, that your camera will fit in a jacket pocket or purse.
Other desirable features include the manual focus clutch that we typically see on PRO optics costing much more, movie & still compatible AF system, and rounded 7-blade aperture design. For a truly deluxe experience, add the $49 LH-48B metal lens hood that looks great and protects the front of the lens.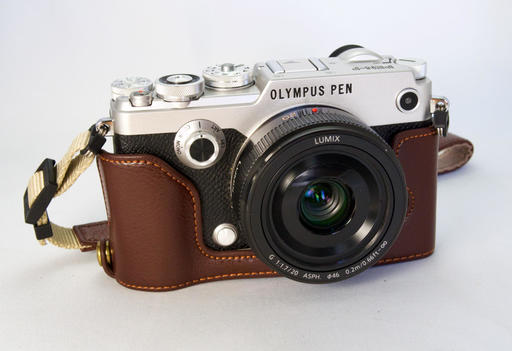 Panasonic photographers may be wondering why none of their optics have not been included on this list. It certainly isn't because of their quality. Panasonic glass is outstanding.
And even though both Panasonic and OM System are founding members of the Micro Four Thirds standard, I generally prefer to use Olympus on OM System and Panasonic on Panasonic.
That being said, the wonderful Panasonic Lumix G 20mm f/1.7 II ASPH ($297) is a worthy alternative to the Olympus 17mm prime (and for less money!). This is the pancake lens that I often use on my Olympus PEN-F. What a great optic. It's compact, fast, sharp and a very useful 40mm equivalent focal length.
Staying in nimble mode, the Olympus M.Zuiko Digital ED 60mm f/2.8 Macro lens ($549) is an amazingly compact optic that provides an f/2.8 maximum aperture and 1:1 magnification with a 7.5" minimum focusing distance. Splash-proof and dust-proof construction allows you to work in inclement conditions, and the 120mm equivalent focal length is also useful for portraits and landscape work.
Full frame photographers often debate whether or not to pack their bulky macro lens because of its size and weight. This lens ends the argument before it begins. There's always room for it.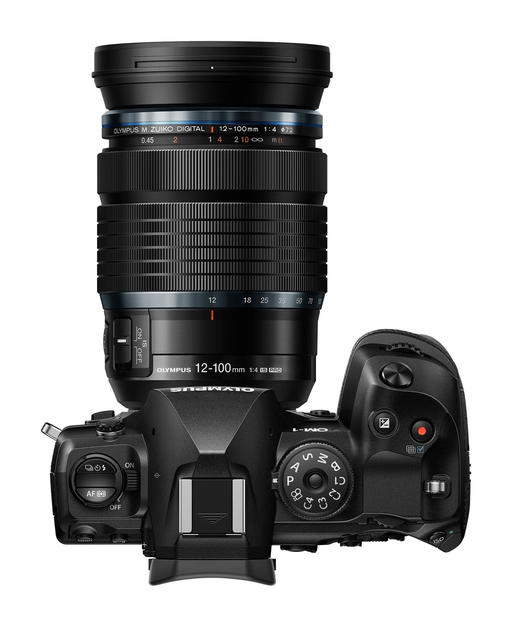 And finally, if you want an all-purpose pro-quality zoom that you can just leave on the camera, the Olympus M.Zuiko Digital ED 12-100mm f/4 IS PRO lens ($1,399) is a great choice. Covering a wide 24mm equivalent to a 200mm telephoto with a constant aperture of f/4, you can photograph practically any wonder you encounter.
Its unique optical image stabilization system works in conjunction with the camera's 5-axis stabilization to form Sync IS, which compensates for up to 6.5 stops of camera shake. Plus you have weather resistant construction, manual focus clutch, and the rounded 7-blade aperture for smooth bokeh.
It's a bit larger than most Olympus travel lenses, but for many, it's the only optic they will need in the field.
There are many other amazing lenses in the Micro Four Thirds catalog. But building your collection around any of these six is a great place to start.
Product Links and Comments
There are product links in this article that contain affiliate tags. In some cases, depending on the product, The Digital Story may receive compensation if you purchase a product via one of those links. There is no additional cost to you.
You can share your thoughts at the TDS Facebook page, where I'll post this story for discussion.