This is The Digital Story Podcast #849, June 28, 2022. Today's theme is "And Yet, Things Still Go Wrong." I'm Derrick Story.
Opening Monologue
As I see it, a major difference between the analog age and modern digital times, is there are more ways to screw up today than ever. Whether it's a flagship mirrorless camera, state of the art Apple watch, or an all electric SUV, their amazing powers at times seem to hang in a delicate balance. On today's TDS Podcast, I share a few recent examples. I hope you enjoy the show.
Digital Photography Podcast 849
Tune-In Via Your Favorite Podcast App!

---

Apple Podcasts -- Spotify Podcasts -- Stitcher

Podbean Podcasts -- Podbay FM -- Tune In
And Yet, Things Still Go Wrong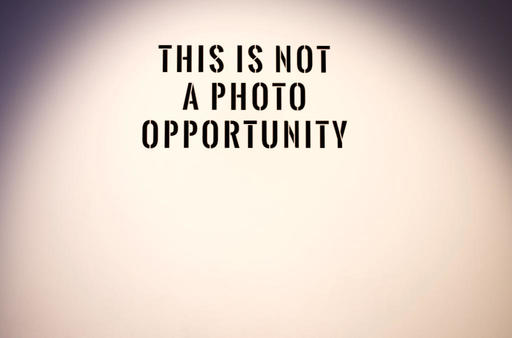 No RAWs in Slot #1
I'm still not sure how this happened, but I came away from an important shoot with only Jpegs.
Snap Out of Focus
I pulled the camera out of my bag to grab a quick shot of a decisive moment only to have 5 frames of fuzz.
Power Misalignment
On the same day, I misaligned my Apple Watch on its recharging stand and my iPhone on its wireless pad.
All Systems Not Go
I get into my EV and it promptly tells me that the system isn't working properly and that I should contact the dealer. I turn off the car, count to 10, and power up again. Everything is fine. Sound familiar?
The Internet is Broken!
So often when I'm in public spaces, my iPhone tells me that it can't connect to the Internet, even though I have 4 bars on my cellular. But instead of using that, it decides to connect to some bogus WiFi network that is a bridge to nowhere.
So, while all of this is going on, back at the house my Timex quartz is ticking away, my Pentax LX still has a half a roll of film and is patiently waiting for me to finish it off, and the Audi A3 has 8 gallons of premium petro ready to blast off.
I'm beginning to think that to survive in today's world, enjoy the convenience of digital when it's working, but it doesn't hurt to have an analog backup -- just in case.
Free, Open-Source Photo Manager DigiKam Gets a Big Update
You can read the entire article on PetaPixel.com.
DigiKam, the free open-source multi-platform digital photo management application, has released version 7.7 for Windows, macOS, and Linux that adds new features, support for more cameras, and fixes a bunch of bugs.
The update to the free professional photo management software comes just a few months after the last major feature release that brought support for the AOM AV1 image file format as well as adding and updating the read/write support for the JPEG-XL image format in all supported bundles.
The 7.7 update brings support for the Olympus OM-1 mirrorless micro four-third system allowing the new camera and lens combinations to be recognized by the application, bringing the number of supported RAW cameras up to more than 1180.
Version 7.7 also includes 84 crash, bug, and maintenance fixes to improve the overall experience and performance, including better support of the HEIF images from the various iPhone cameras, updated operating system support (Windows/Mac/Linux), and adds features like Pinterest exporting, Picasa 3 migration, and the ability to export PSD files to Google Photos.
Apple explains how it's making your iPhone a full-fledged webcam for your Mac
You can read the entire article on The Verge.
Apple software engineer Karen Xing spent some time explaining how the new Continuity Camera feature for macOS Ventura will actually work at WWDC 2022 -- and it sounds seriously impressive. It could make your iPhone a full-fledged camera for Mac, one that does most everything you'd expect and more.
macOS will detect your iPhone as a camera and microphone, period, so every camera app should work. While Apple only showed off FaceTime and mentioned Zoom, Teams, and Webex during the big WWDC 2022 keynote, developers shouldn't need to do anything to their apps for them to work.
You get Portrait Mode, "Studio Light," and Center Stage options regardless of the app, too. They're in a Control Center dropdown menu, alongside your iPhone's battery.
FaceTime isn't the only app that'll "magically" switch to your iPhone when you plop it down. Xing demoed that with Zoom, and Apple's offering up an automatic camera selection API that other apps can use, too. macOS Ventura will automatically switch to your iPhone if it's mounted on a stand and either plugged in via USB or detected as "nearby" using Bluetooth and Wi-Fi.
There's an API for Apple's nifty Desk View mode, too. Apple figured out a way to bend and crop images from the iPhone's super-ultrawide lens to let you show off things on the surface of your desk without moving your phone. That's available for app devs, too, and Xing showed it off as a way to present in Zoom.
Unfortunately, none of this works with those old iPhones you've got sitting in a drawer. Continuity Camera requires iOS 16 in addition to macOS 13, Xing revealed -- and unfortunately, the iPhone 6S, 7, and first-gen iPhone SE and earlier won't be getting the iOS 16 software update. That's a shame because it feels like it could be a great way to make use of an older phone that doesn't have resale value. Still, there are other ways to turn an old spare phone into a webcam.
DPI vs PPI
You can read the entire article on theWanderlingLens.com site.
There's a lot of good info in this article about printing. And one gem deals with DPI, which stands for Dots per Inch regarding ink droplets on paper, and PPI, which stands for Pixels per Inch and refers to resolution of digital images on screens.
When printing, the standard is 300 dpi.
Virtual Camera Club News
Have you been unsubscribed? A number of listeners have let me know that they were unceremoniously unsubscribed from the show. If that happens to you, just go back to the app and click on subscribe.
Inner Circle Members: A big thanks to those who support our podcast and our efforts! We are having a blast at our new Inner Circle hangout, the private group I've set up at DerrickStoryOnline. We'd love it if you join us. You can become an Inner Circle Member by signing up at our Patreon site. You will automatically be added to the new hangout.
My Writing on Medium.com: I now have 51 published articles on Medium.com. And if you haven't visited the site, and enjoy good writing on a variety of topics, I suggest that you may want to take a look. You can just go to the home page and enter "Derrick Story" in the search field. And if you like what you read, then follow me!
The New Donation Kit for Carefree Shipping of Found Film Cameras - If you've discovered a film camera that's no longer being used, our new Donation Kit makes it easy to pack and ship. Just visit the Contact Form on thenimblephotographer.com, click the box next to Donating a Film Camera, and let me know what you have. In your note, be sure to include your shipping address.
Affiliate Links - The links to some products in this podcast contain an affiliate code that credits The Digital Story for any purchases made from B&H Photo and Amazon via that click-through. Depending on the purchase, we may receive some financial compensation.
Red River Paper - And finally, be sure to visit our friends at Red River Paper for all of your inkjet supply needs.
See you next week!
You can share your thoughts at the TDS Facebook page, where I'll post this story for discussion.