This is The Digital Story Podcast #850, July 5, 2022. Today's theme is "The Photography Endgame." I'm Derrick Story.
Opening Monologue
When you sit back and analyze the world of photography today, it's not unusual to wonder where you fit in. There was a time when making a pretty picture separated us from the snapshooters. But technology has dethroned that king. So why do we keep buying cameras, attending classes, reading articles, and yes, laboring over our images? I will share my theory in today's TDS Photography Podcast. I hope you enjoy the show.
Digital Photography Podcast 850
Tune-In Via Your Favorite Podcast App!

---

Apple Podcasts -- Spotify Podcasts -- Stitcher

Podbean Podcasts -- Podbay FM -- Tune In
The Photography Endgame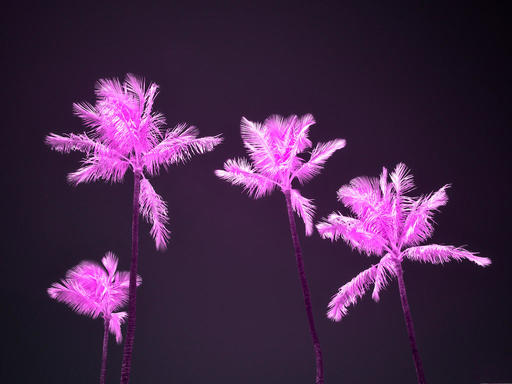 I've been thinking about this for a while, but a few insights came to light during our recent Infrared Photography Workshop. We had a group of seasoned photographers spending time learning new techniques that at times were frustrating and that also involved purchasing new equipment.
The kicker was, ironically, that very few people outside of the group would appreciate the images that we produced. We shared stories of entering IR shots in camera club competitions, showing our work to loved ones, and posting these images on social - all with predictable outcomes: hardly anyone preferred them to our postcard shots of a sunset with an iPhone.
And yet, we kept working. Not because we had to, but because we really wanted to. Each of us wanted to find our own voice in this Stranger Things upside down world of photography. And we loved it.
After our wonderful final presentations, I was fascinated by the entire experience. And it dawned on me that this was an analogy for all of enthusiast photography today.
As I continued thinking about this, I came up with 5 reasons why many of us keep investing time, money, and energy into the pursuit of creative photography, and what our possible endgame is.
Making a Pretty Picture No Longer Matters
I know that I've mentioned in passing that I'm cleaning out and redesigning my studio. A big part of that process is recycling, repurposing, and sometimes throwing away things that I've held on to.
I'm amazed at how many pretty pictures I've taken over the past 5 decades. And for the most part, they bore the hell out of me. What I used to spend hours on I can now accomplish in seconds with my iPhone - and so can everyone else.
Pretty pictures tied to good memories are valuable. But beyond that, they are not a meaningful part of serious artistic photography.
We Now Judged Against a Global Community
When I was a photographer for a local newspaper in my 20s, my world was family, friends, school, and town. In those days, Chino had a population of 10,000. A fraction of those people owned interchangeable lens cameras. I was a big fish in a small pond.
Today, when I post a picture on Instagram, it has the ability to reach practically every corner of the world, and I am compared to millions of photographers.
None of us are going to be the big fish in the vast churning worldwide ocean.
Why We Buy Interchangeable Lens Cameras and Rangefinders
Because pretty pictures no longer matter, and smartphones take pretty pictures. We need tools that allow us to make unusual images that look different than sunsets over the ocean.
In the hands of a creative, a $2,000 kit can bend to our wills of creating something different, imperfect, and yes, at times unattractive. But we made it, not the technology.
As a bonus, we get to use tools that feel good, appeal to our sense of mechanical appreciation, and have an iconic look.
Photography Is Our Creative Voice
The bulk of our life is spent sleeping, eating, doing chores, going to work, and interacting with friends and family.
For most folks, none of that is particularly creative. But for us, photography is our expression. And the possibilities are unlimited.
We can be expressing our creative voice with these tools through every phase of our life to the very end when a nurse tilts our wheelchair on its back to allow us to take pictures of a beautiful cloudy sky.
There are few pursuits in life that offer the creative flexibility or longevity that photography does.
In the End, the Final Picture Doesn't Matter
Yes, every now and then it's nice to turn the laptop to a friend sitting next to us and ask, "So what do you think of this shot?" But their response has absolutely nothing to do with our motivation to continue.
We make pictures because we love the journey. The destination does not matter.
There is no photography endgame. These is pursuit, evolution, pleasure, wonder, surprise, and a love of hardware and software.
Very few things in life deliver the thrill of a decisive moment caught through our lens and nurtured with software on our laptop screen.
Let's face it: much of life is disappointing. But photography is the silver thread that runs through it, that magical path that travels from our heart and mind to the outside world.
No one is going to care about our pictures as much as we do. And that's just fine.
Film Friday: A tribute to the Olympus OM-1 on its 50th anniversary
You can read the entire article on DPReview.com.
In honor of the 50-year anniversary of the Olympus OM-1, Kosmo Foto founder Stephen Dowling has written up a comprehensive tribute to the camera that redefined what an SLR camera could be by keeping the design simple and compact without sacrificing too much functionality.
As we've covered before, the Olympus OM-1 wasn't the original plan. Olympus designer Yoshihisa Maitani had originally conceptualized and eventually developed a prototype for a camera that we now know was called the Olympus OM-X. This camera was similar in style to Hasselblad cameras, but used 35mm film instead of the 120 rolls its medium format counterpart used.
Unfortunately, that design proved too complicated to produce at scale, so it stopped at the prototype stage. Eventually, Maitani settled on making the OM-1, a camera he had envisioned as an incredibly compact 35mm camera from the get-go. So small, in fact, that he used the Nikon F as the measuring stick and told his engineers that he wanted the OM-1 to be 20-percent smaller in all dimensions and weigh just half of what the Nikon F did.
Although not easy, the Olympus team eventually pulled through with Maitani at the helm, delivering a camera that measured only marginally larger than his original concept. To achieve this, Maitani and his team used new technologies and materials to make the most of every component. While the camera was originally named the M-1, Leica took issue with that due to its own M1 camera, so it was eventually named the OM-1 to minimize confusion.
Eventually, the camera was revealed at the Photokina photographic fair in Cologne, West Germany, in May 1972. The first units started arriving at stores just under a year later in February 1973 and started what Dowling refers to as an 'arms race' amongst the other major camera manufacturers, paving the way for the likes of the Canon A-1 and others.
Dowling concludes the article saying the OM-1 is 'a testament to Maitani's skill at finding new directions in camera design.'
Tell a Friend
I was thinking the other day about how people love to tell me about their favorite podcasts, which I appreciate!
Then, I started thinking, we should be telling our friends about The Digital Story podcast. It's available on every service that's commonly used: Apple Podcasts, Google Play, Amazon, Spotify, and on and on.
If each or our regular listeners told just one friend about this podcast and encouraged them to listen, those should be substantial numbers.
So let's try it! Tell a friend about the TDS Photography Podcast.
How Much Does Image Quality Really Matter?
You can read the entire article on FStoppers.com.
Modern cameras and lenses offer remarkably good image quality -- levels that were only dreamed of even just a decade ago. And with those increased capabilities have come increased standards and expectations. But at this point, how much image quality do we really need? This interesting video poses the question and examines a scenario where getting the shot might take precedence.
Coming to you from Jiggie Alejandrino, this thought-provoking video examines the question of how much image quality we really need.
I'm reminded of one of my first headshot sessions. At that time, I would automatically remove any image where I didn't absolutely nail the focus. The client was not especially satisfied with what that left and asked me where many of the photos in which he knew he was smiling had gone to. I explained my reasoning, but he asked to see them anyway, and he was immediately far more pleased. He ended up selecting one where I had barely missed focus; a little extra sharpening got it plenty close enough. It was then that I realized there is a way a photographer sees images and a way a client sees them, and it is important that we understand both, because technical perfection is far from everything.
Check out the video above for the full rundown from Alejandrino.
Virtual Camera Club News
Have you been unsubscribed? A number of listeners have let me know that they were unceremoniously unsubscribed from the show. If that happens to you, just go back to the app and click on subscribe.
Inner Circle Members: A big thanks to those who support our podcast and our efforts! We are having a blast at our new Inner Circle hangout, the private group I've set up at DerrickStoryOnline. We'd love it if you join us. You can become an Inner Circle Member by signing up at our Patreon site. You will automatically be added to the new hangout.
My Writing on Medium.com: I now have 51 published articles on Medium.com. And if you haven't visited the site, and enjoy good writing on a variety of topics, I suggest that you may want to take a look. You can just go to the home page and enter "Derrick Story" in the search field. And if you like what you read, then follow me!
The New Donation Kit for Carefree Shipping of Found Film Cameras - If you've discovered a film camera that's no longer being used, our new Donation Kit makes it easy to pack and ship. Just visit the Contact Form on thenimblephotographer.com, click the box next to Donating a Film Camera, and let me know what you have. In your note, be sure to include your shipping address.
Affiliate Links - The links to some products in this podcast contain an affiliate code that credits The Digital Story for any purchases made from B&H Photo and Amazon via that click-through. Depending on the purchase, we may receive some financial compensation.
Red River Paper - And finally, be sure to visit our friends at Red River Paper for all of your inkjet supply needs.
See you next week!
You can share your thoughts at the TDS Facebook page, where I'll post this story for discussion.